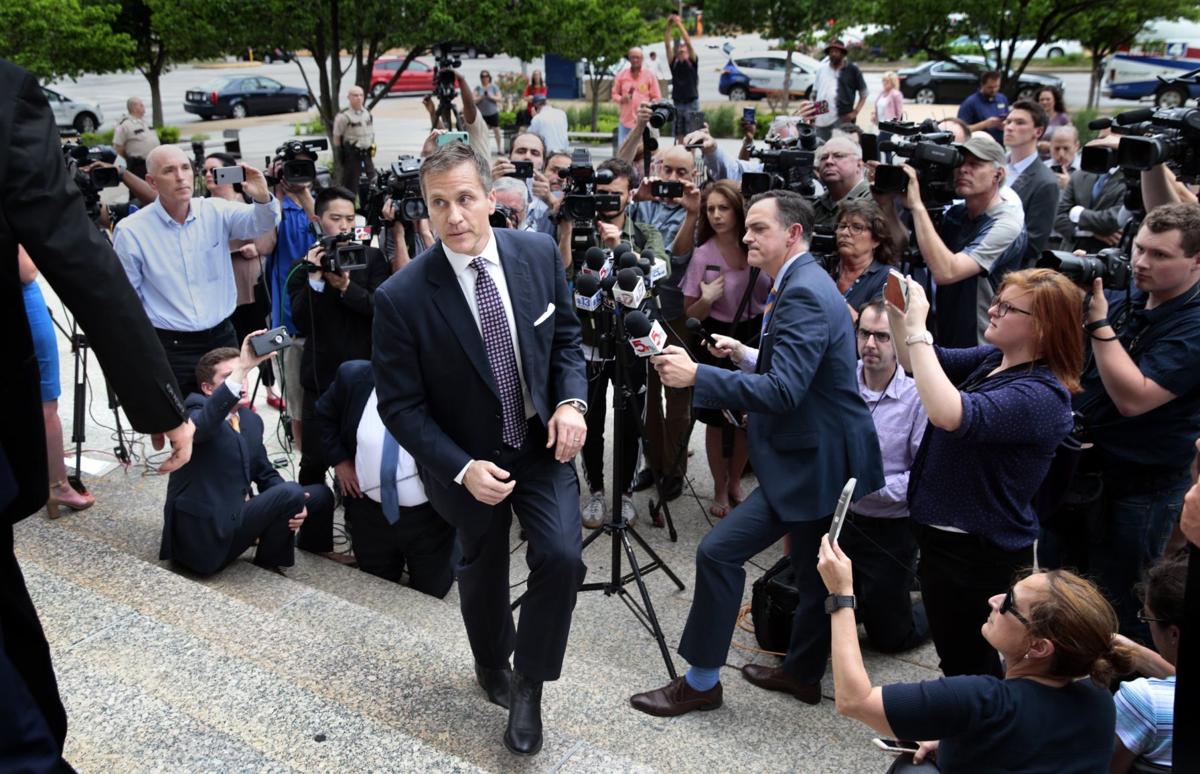 Updated at 5:15 p.m. with announcement of special prosecutor.
ST. LOUIS • Jackson County Prosecuting Attorney Jean Peters Baker will serve as the special prosecutor handling the invasion-of-privacy charge against Missouri Gov. Eric Greitens, the St. Louis circuit attorney's office announced Monday.
St. Louis Circuit Judge Rex Burlison appointed Baker on Monday afternoon.
In a statement announcing the move, Circuit Attorney Kim Gardner said Baker is "widely credited with being unafraid of tackling difficult cases."
Baker said in her own statement that her team would handle this case like any other, "without fear or favor" and "based solely on the evidence." She declined follow-up interviews.
Baker, a Democrat, was serving in the Missouri House when she was appointed to the Jackson County post in 2011. She was elected prosecutor in 2012.
The announcement followed a judge's order earlier Monday afternoon that barred Gardner's office from handling the case. In the order, which was signed by lawyers on both sides and followed defense motions and a series of conferences in Burlison's chambers, Gardner agreed to have the evidence in the case reviewed by an independent party or special prosecutor.
Now that the special prosecutor has been selected, Gardner and her office "are prohibited from any further involvement in this matter except to serve as witnesses in the case," Burlison's order says.
Gardner, in the statement, said that Baker "is respected by both the public and the legal community" and would "conduct an independent review of the facts, evidence and law and make an independent decision about whether to refile charges of felony invasion of privacy." Gardner said the case would still be tried in St. Louis if refiled.
Baker has less than a month to make her decision under the statute of limitations, lawyers on both sides have said.
Gardner dismissed the invasion-of-privacy case on the third day of jury selection rather than subject herself to testifying under oath about defense claims of misconduct by the case's former lead investigator, but Gardner said in the dismissal that she would seek a special prosecutor and a spokeswoman said the case would be refiled.
Monday's order follows several defense motions seeking to block or delay Gardner's office from handling both criminal cases against Greitens — the invasion-of-privacy case dismissed a week ago and a computer tampering charge that is pending.
A hearing on disqualifying Gardner from the tampering case is scheduled for May 29.
Defense attorney Ed Dowd vowed that Gardner would be called as a witness if either case proceeded.
Defense lawyers have repeatedly accused Gardner's former chief investigator, William Don Tisaby, of lying under oath, and accused Gardner of failing to stop him.
They say Tisaby's aim was to steer the testimony of witnesses to bolster the case against Greitens. After the defense accused Tisaby of perjury, Tisaby asserted his Fifth Amendment right against self-incrimination in a deposition, and said through his lawyer that he would do so at trial, according to court filings and testimony.
Those defense claims create a conflict of interest for Gardner, Dowd said.
Gardner's statement says in part that she continues "to believe in the credibility of this victim,' and believes "there is ample probable cause to re-issue this charge ...." She called the accusations by Greitens and his legal team "unfounded" and "politically motivated."
The privacy case centers around Greitens' 2015 affair with his former hairdresser. Greitens was accused of taking a nude or semi-nude photo of the woman without her permission. She told a House committee investigating Greitens that he blackmailed her with the photo, threatening to release it if she revealed the existence of the affair. She also said he was violent during several of their encounters.
Greitens has denied the blackmail and violence but has avoided questions about whether he took a picture. His lawyers say prosecutors found no evidence of a picture or evidence that one was deleted. Dowd said Monday that "there was never any evidence to start with, and it's just gotten worse and worse."
Greitens still faces a felony charge of computer tampering after he was accused of taking without permission a donor list from a charity he co-founded. Defense lawyers filed a motion to disqualify Gardner three days after that case was filed.
Dowd called that case "extremely weak also." He said the list of donors was given to Greitens so he could tell them that he was "transitioning out" of the charity. Dowd said there's "no harm," as Greitens "put this list together himself" and "could have made up most of that list from his memory or his phone." Dowd said only 80 people from the list contributed, and the vast majority of them were Greitens' friends, former military colleagues and family.
Joel Currier of the Post-Dispatch contributed to this report.
From Greitens' initial statement to the legal battle, read the Post-Dispatch coverage of the governor's scandal.
Photos: Charges dropped against Gov. Greitens
Case dismissed against Gov. Greitens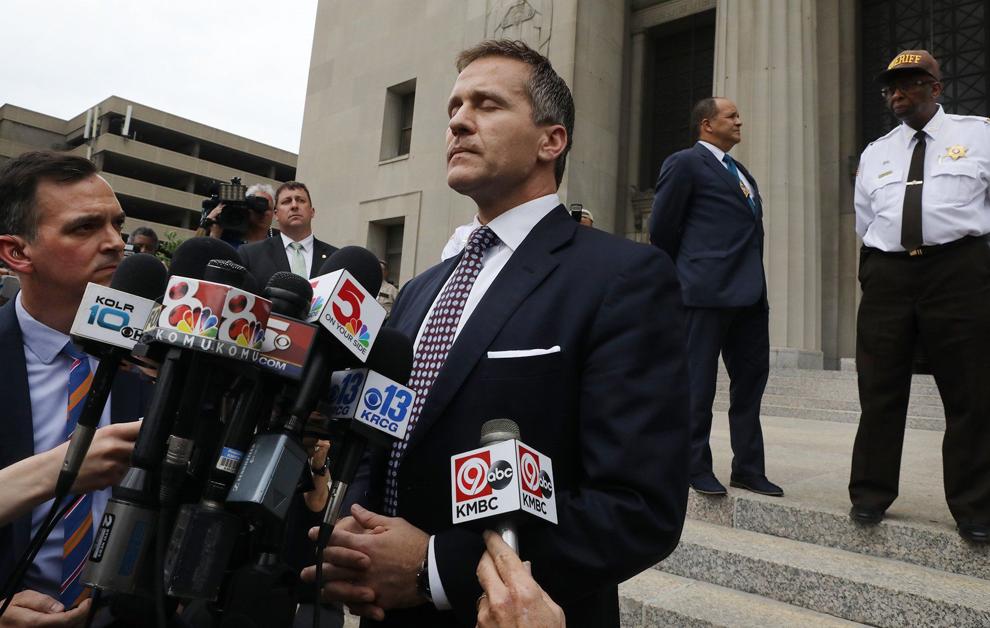 Circuit attorney drops charge against Gov. Greitens after judge rules she can be called as witness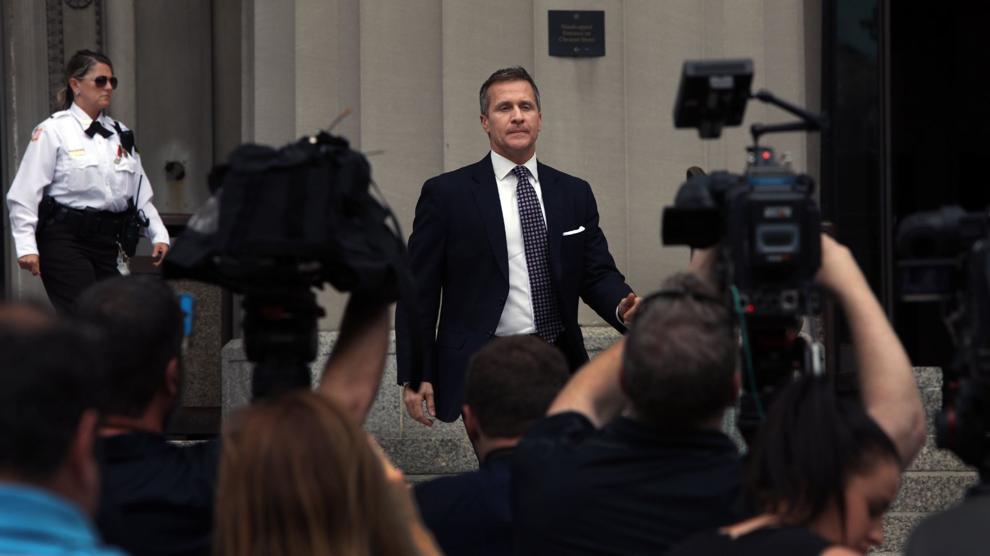 Case dismissed against Gov. Greitens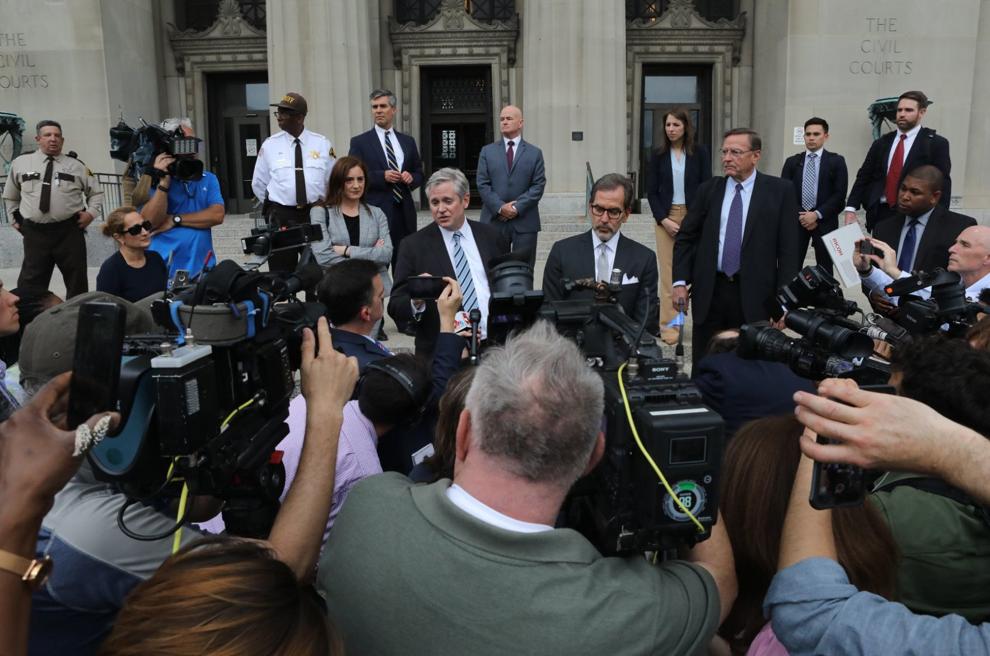 Charge dropped at Gov. Greitens trial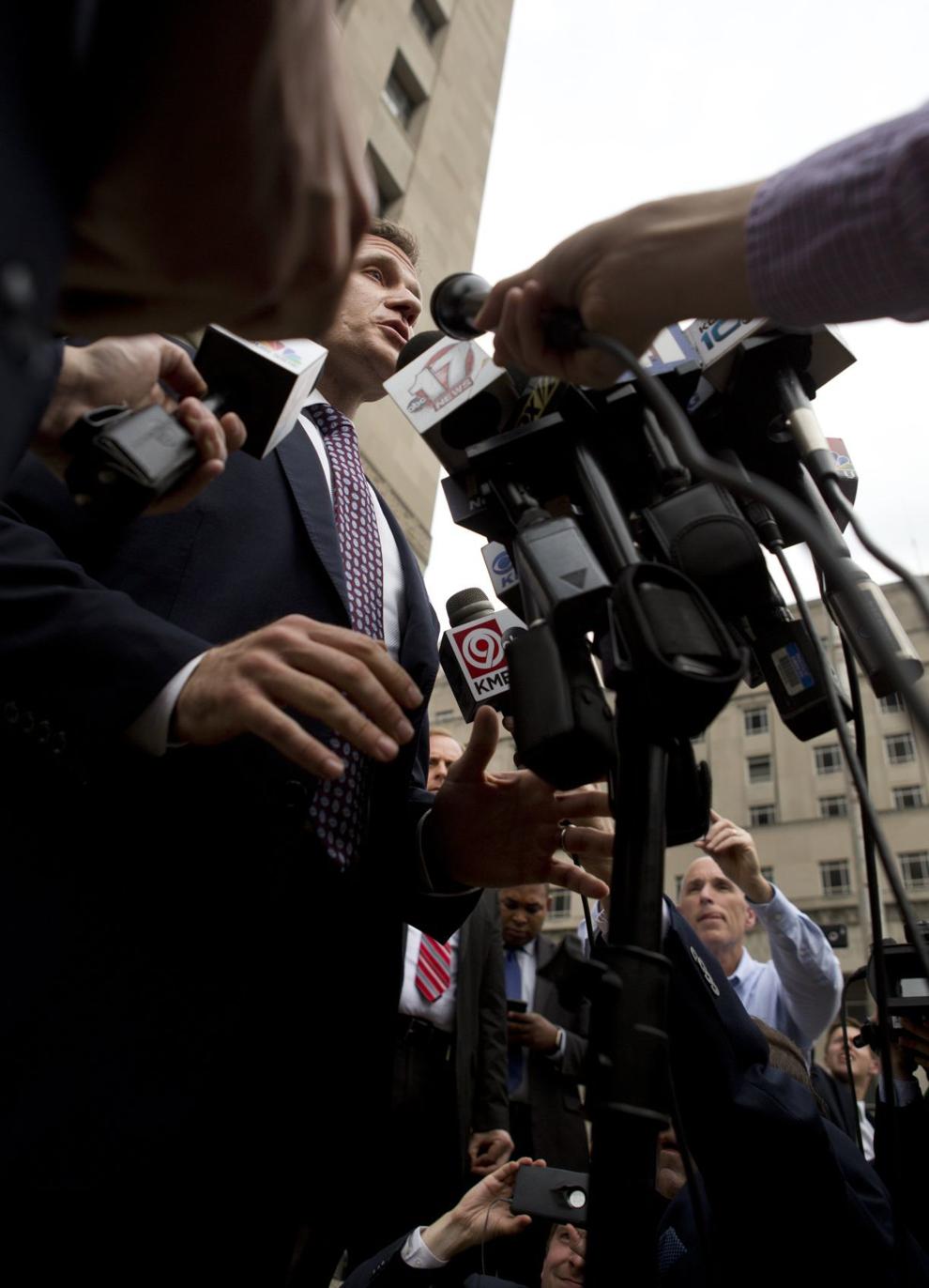 Case dismissed against Gov. Greitens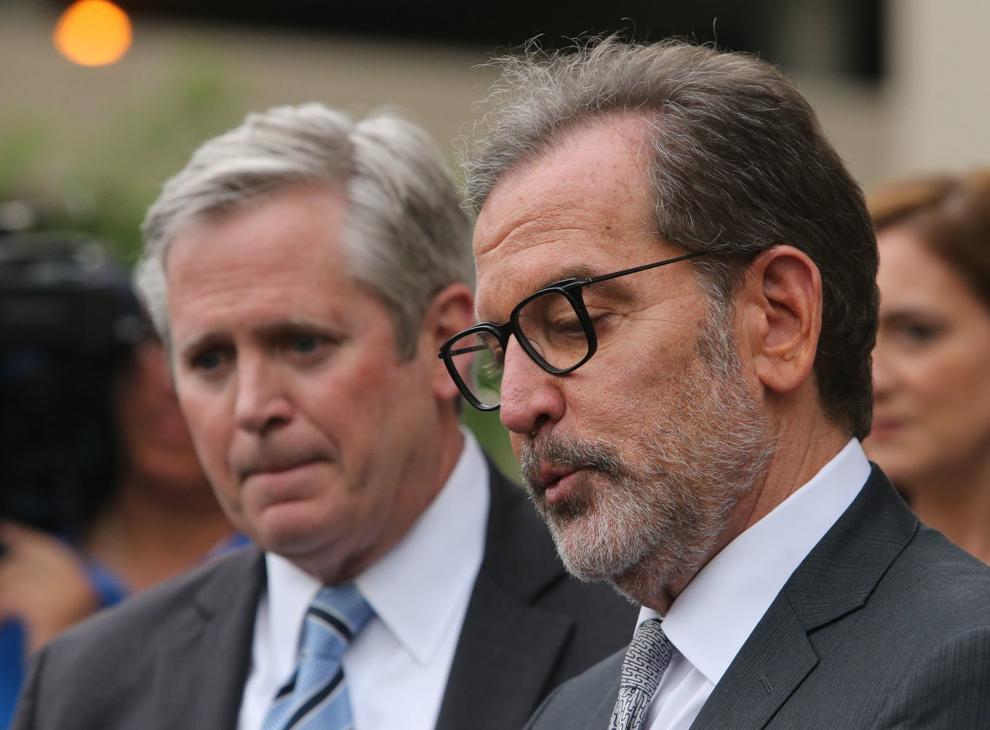 Charge dropped at Gov. Greitens trial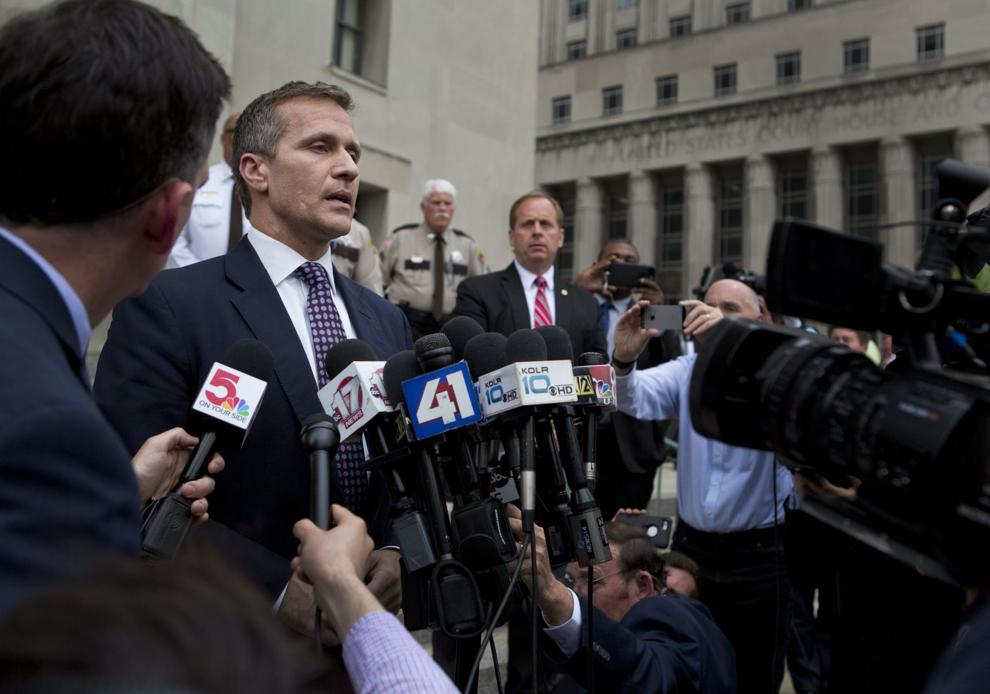 Case dismissed against Gov. Greitens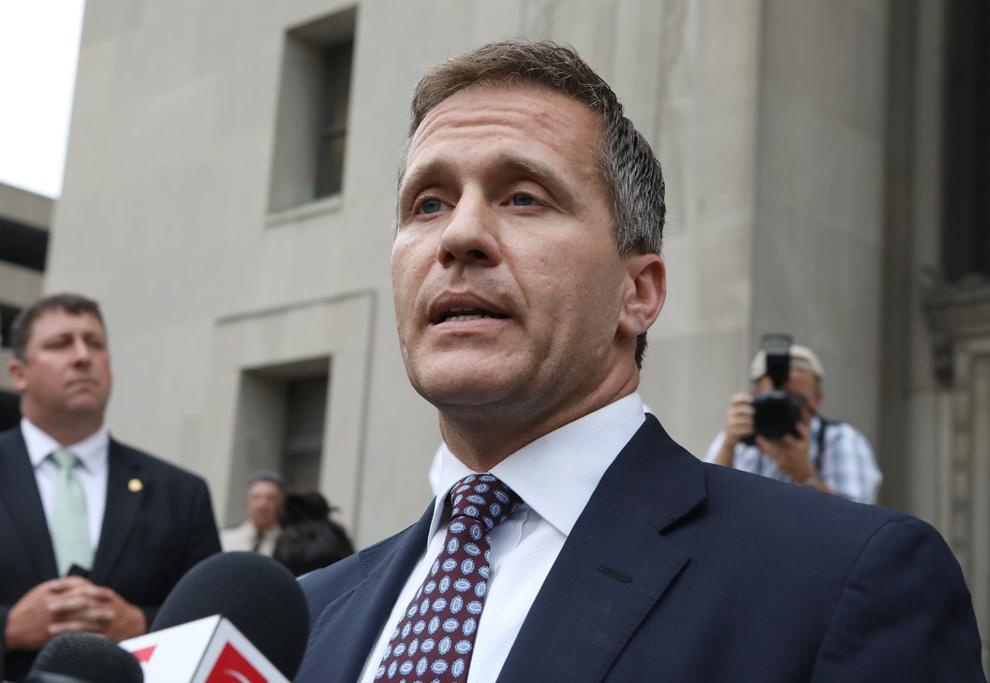 Case dismissed against Gov. Greitens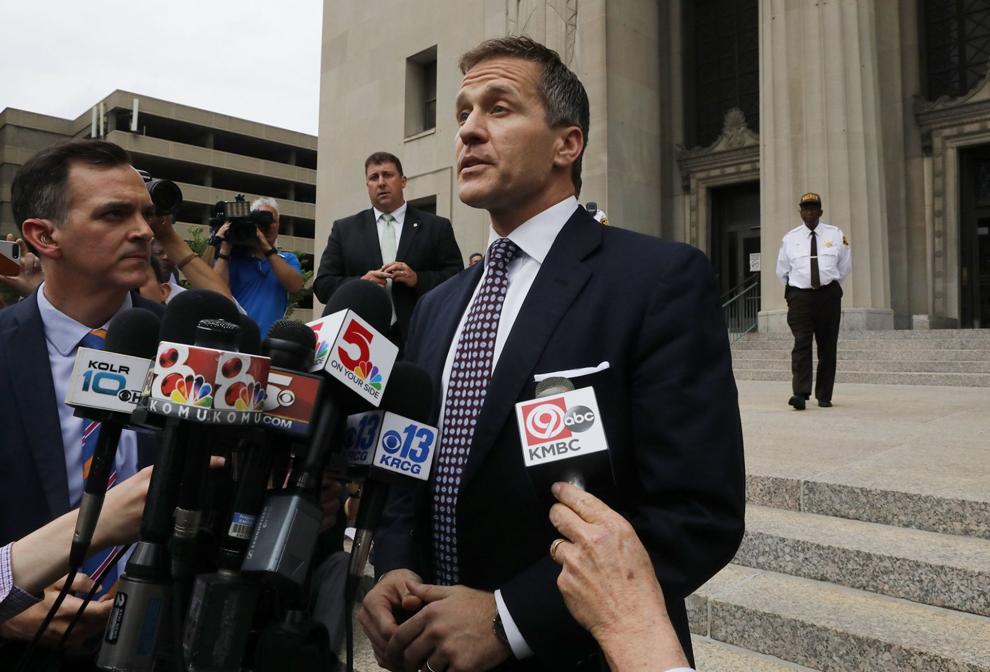 Circuit attorney drops charge against Gov. Greitens after judge rules she can be called as witness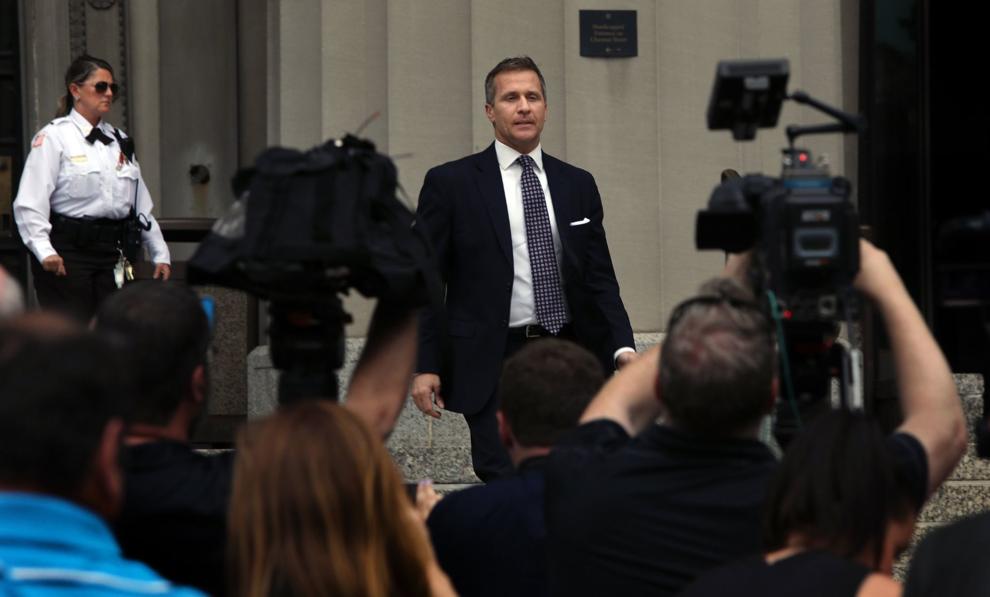 Case dismissed against Gov. Greitens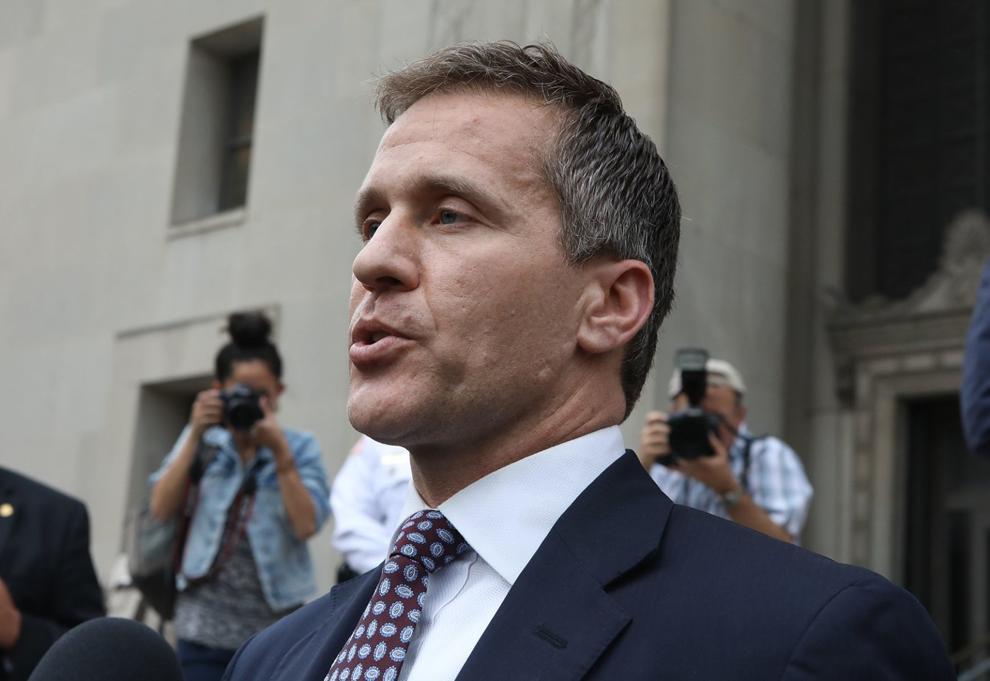 Charge dropped at Gov. Greitens trial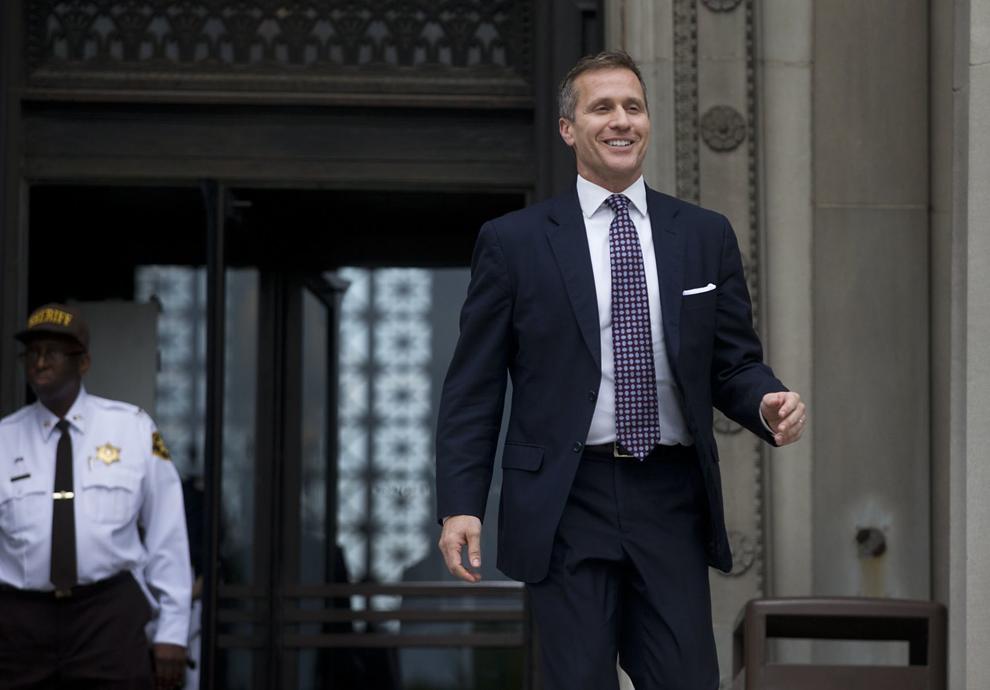 Circuit attorney drops charge against Gov. Greitens after judge rules she can be called as witness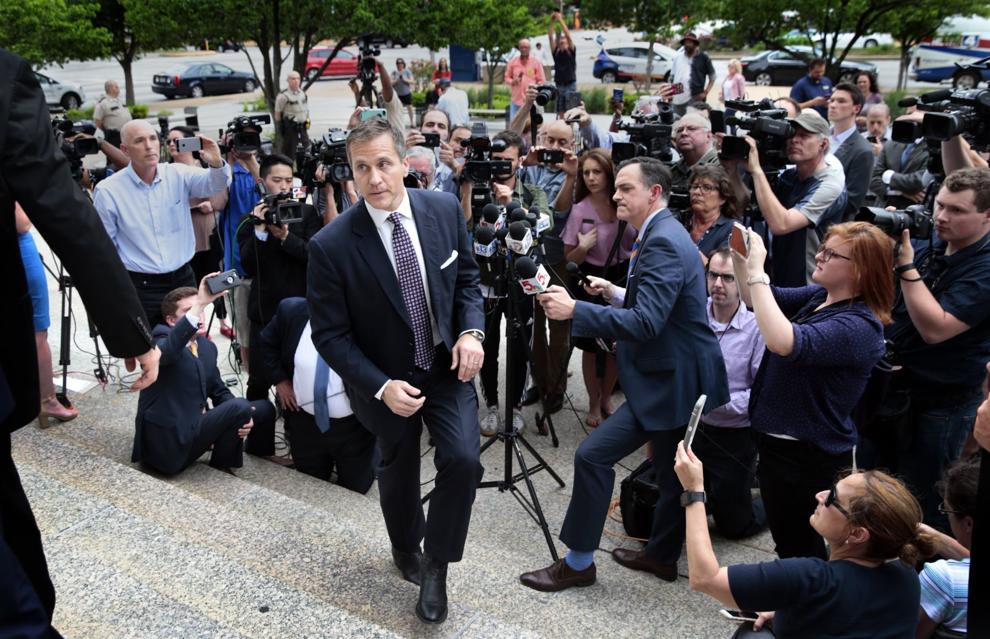 Case dismissed against Gov. Greitens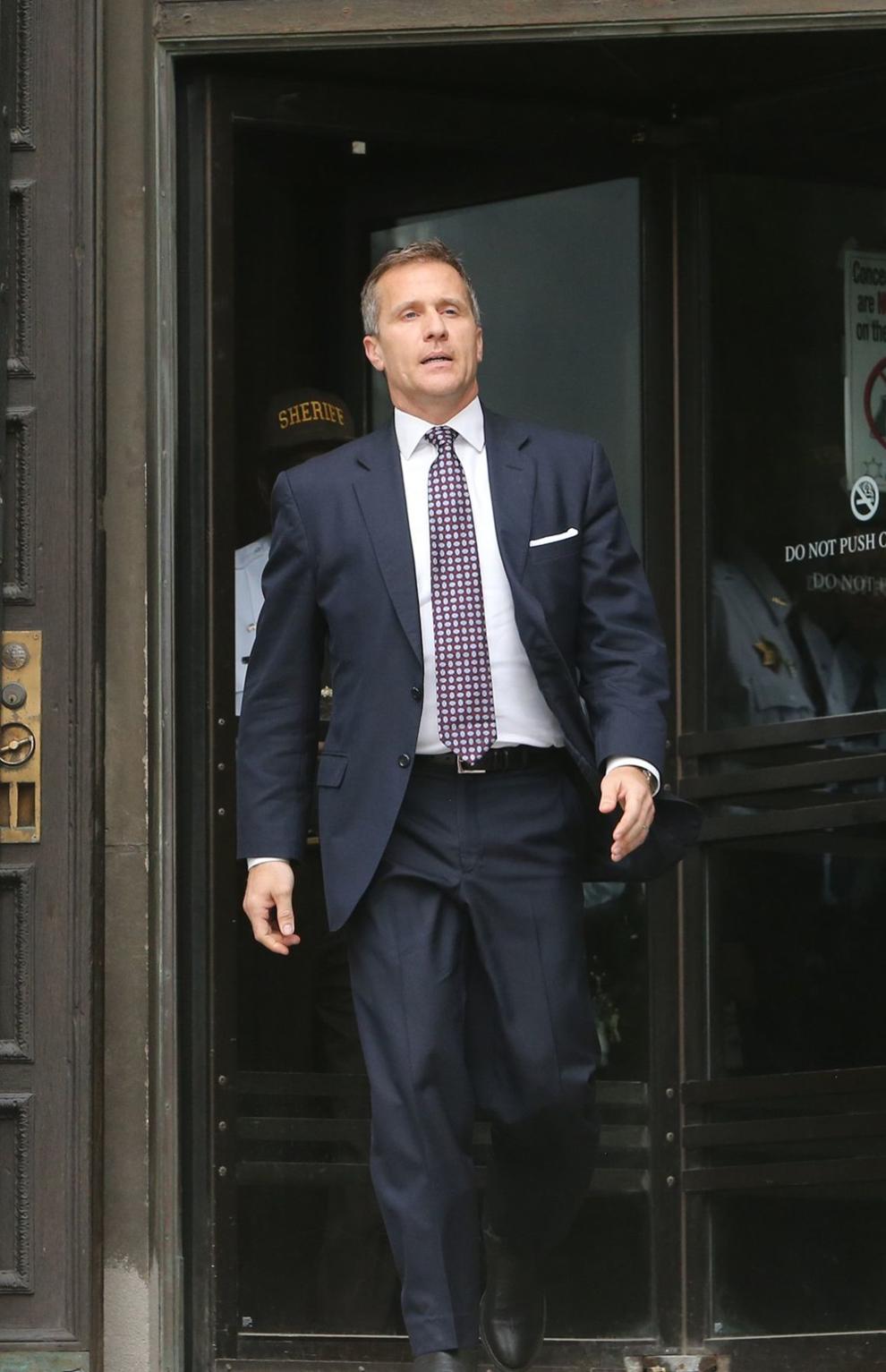 Case dismissed against Gov. Greitens
Case dismissed against Gov. Greitens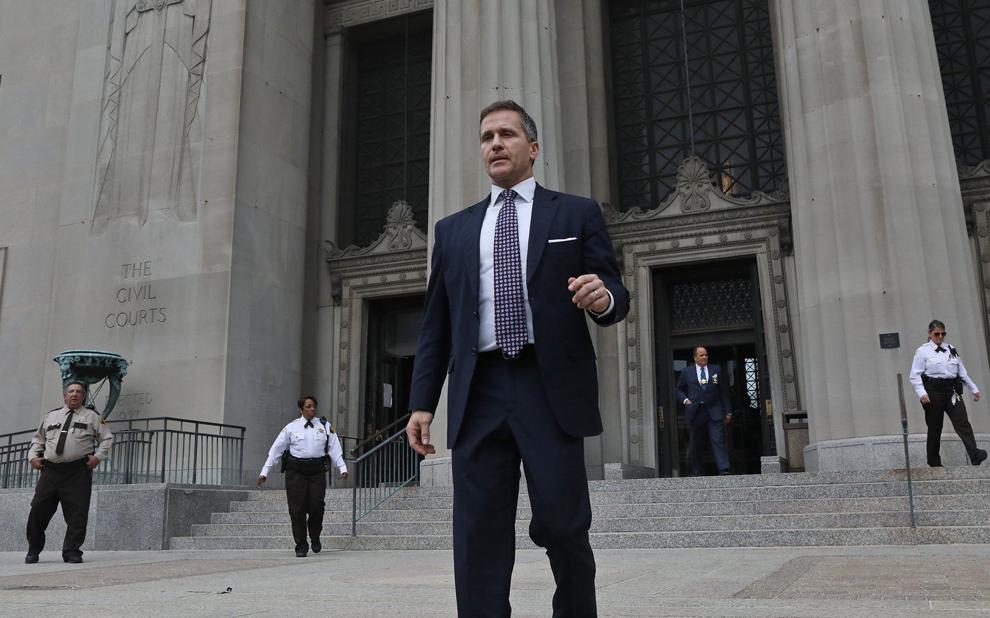 Case dismissed against Gov. Greitens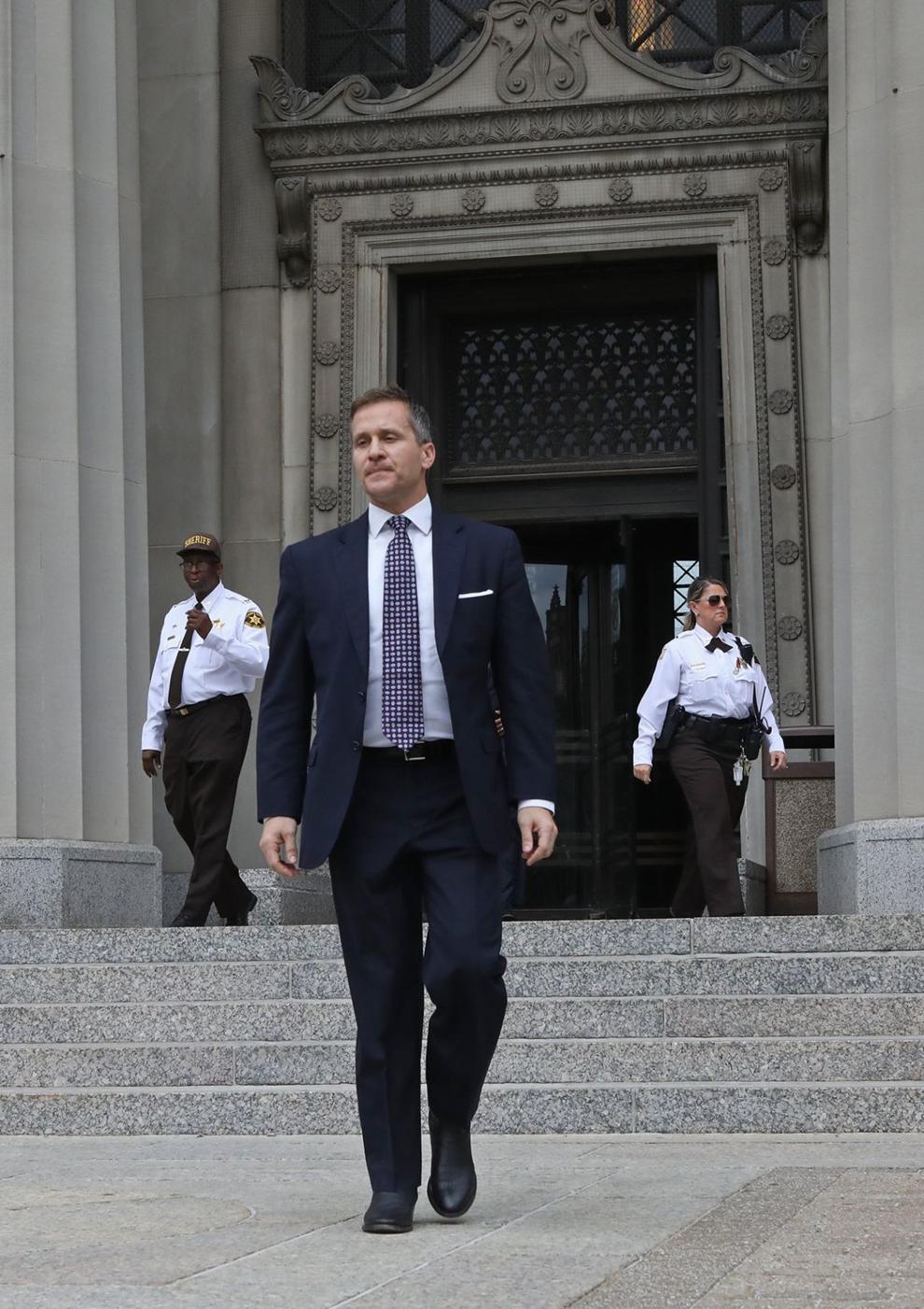 Case dismissed against Gov. Greitens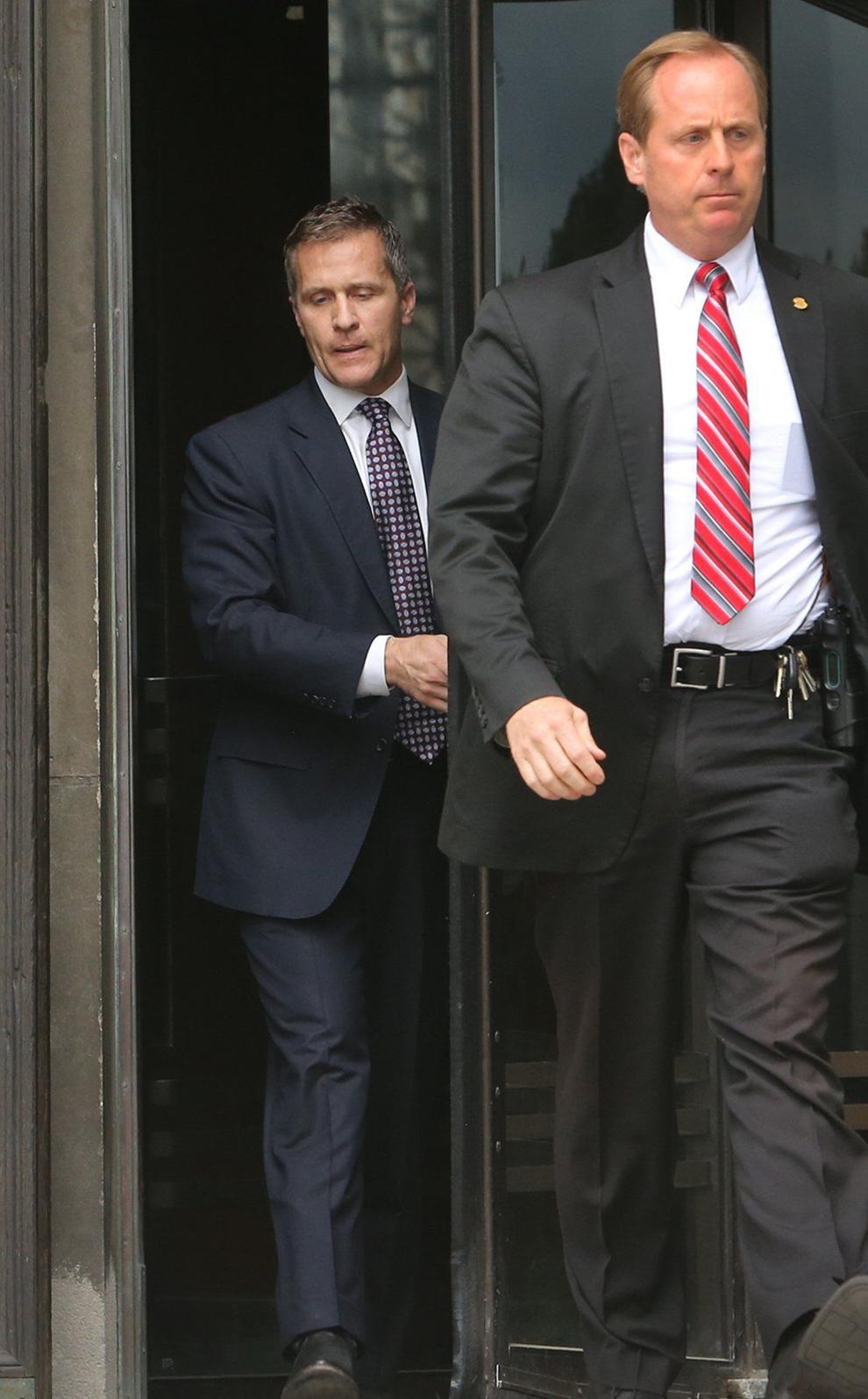 051418 cg media at trial2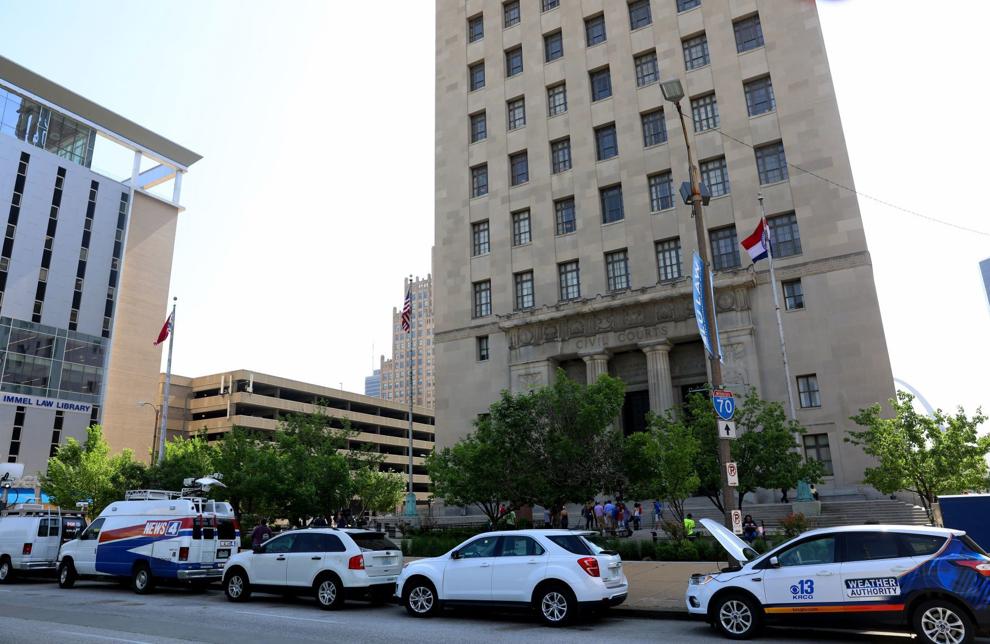 Greitens trial jury selection continues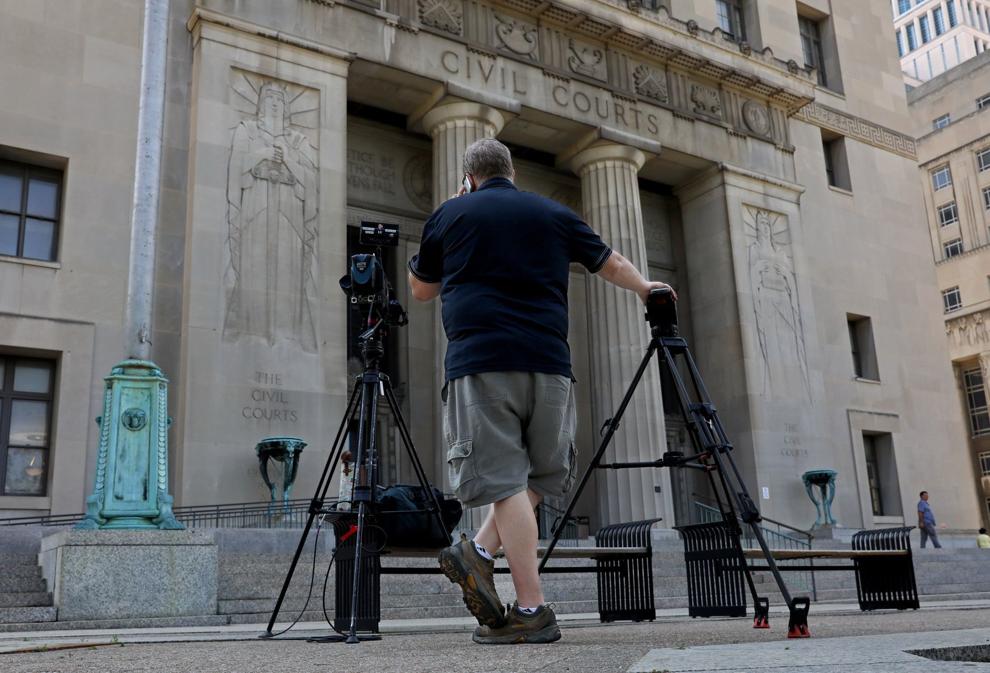 Greitens trial day 3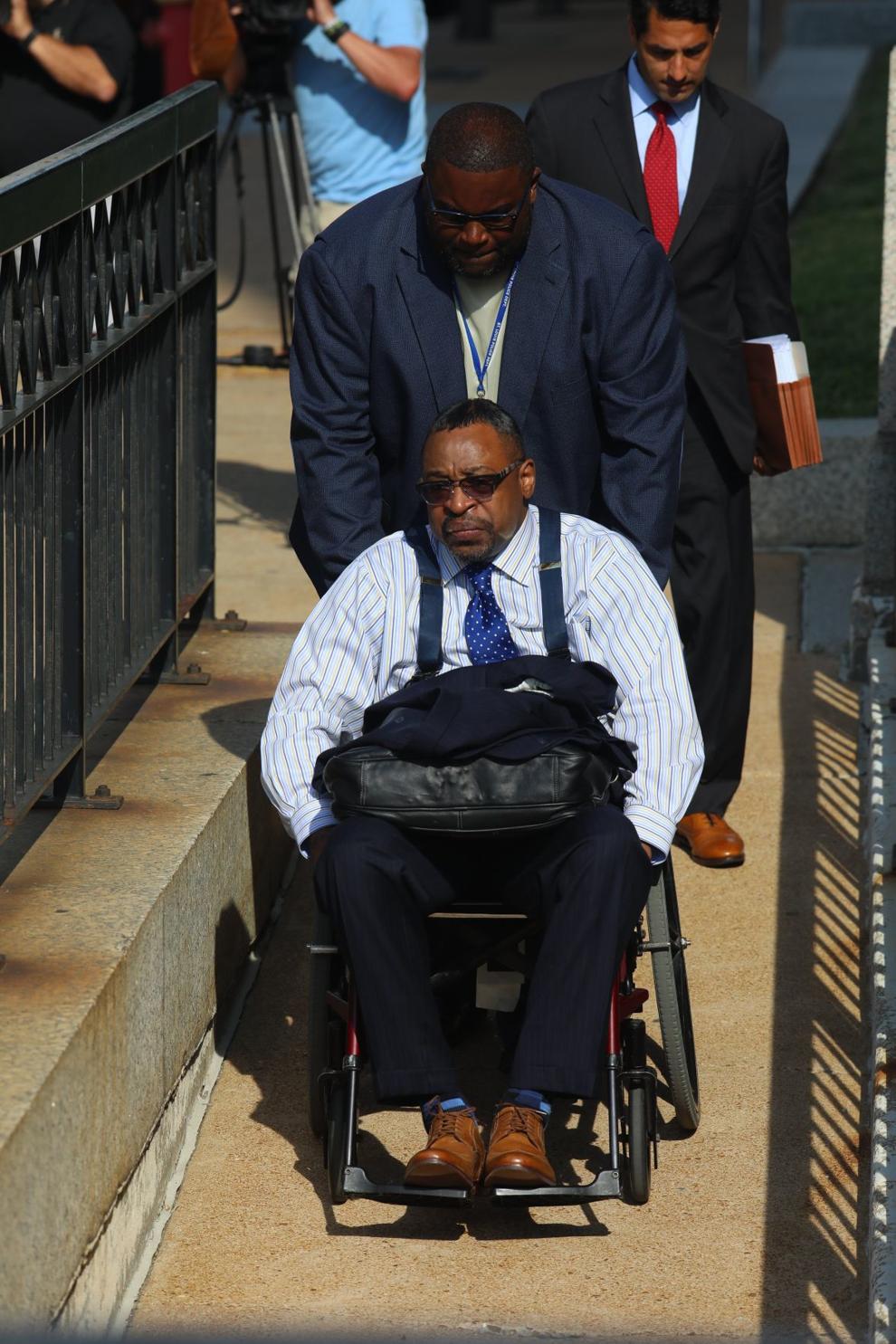 Greitens trial day 3