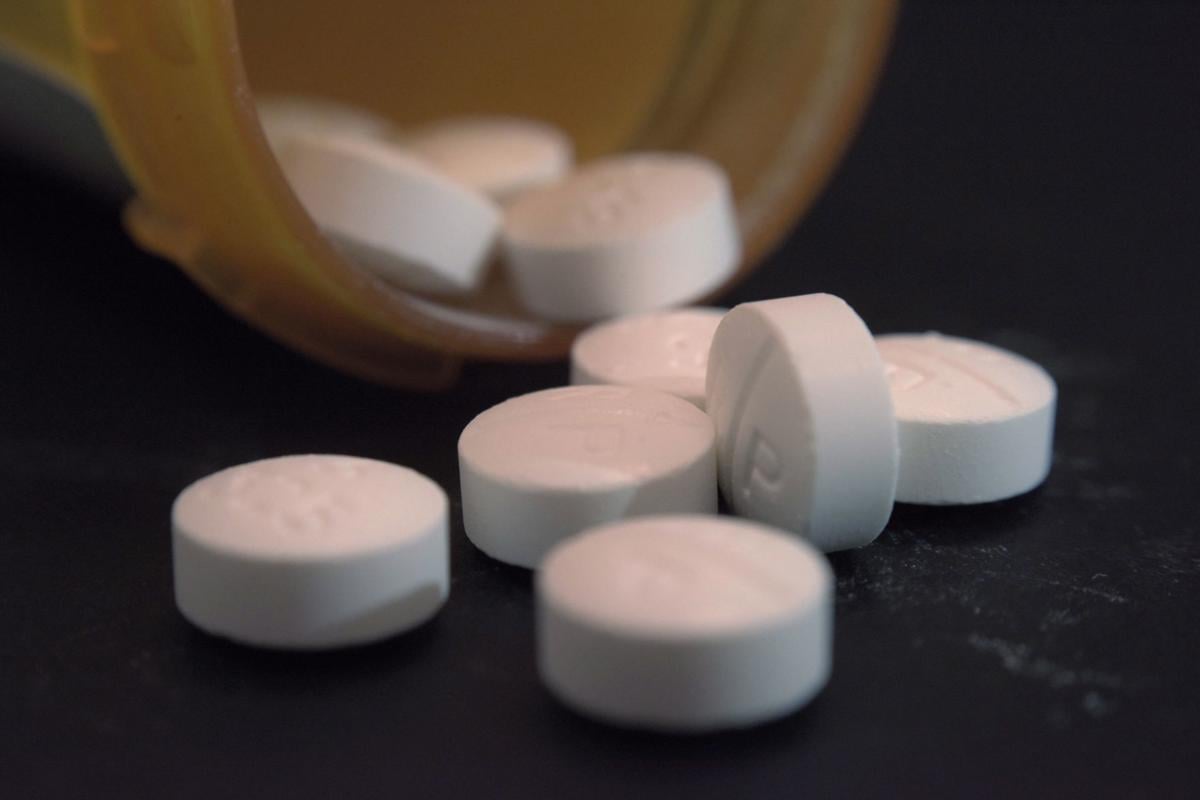 ST. LOUIS • Ten Missouri counties, including Jefferson County, and the city of Joplin sued pharmacies, "pill mills" and the manufacturers and distributors of opioids Wednesday for reimbursement for the cost of fighting an "opioid epidemic."
The lawsuit, filed in St. Louis Circuit Court by lawyers from across the state, including the Clayton law firm Carey Danis & Lowe, says that the pain drugs have been misbranded and that manufacturers and distributors conspired to expand sales of the drug by spending hundreds of millions of dollars to convince the public and medical professionals that they should be used for long-term, chronic pain.
The suit also says that those companies, as well as pharmacies, prescription benefit managers and so-called "pill mills," failed to report suspicious orders to the Missouri State Pharmaceutical Board and the Drug Enforcement Agency.
"During the last 15 years opioids have literally flooded these counties and city, enslaving an unsuspecting public in the horror of opioid addiction, and none of the Defendants ever reported suspicious orders to any of these communities. The result is what we have today: thousands dead, addicted, and Plaintiffs' communities straining in managing this problem," the lawsuit says.
The plaintiffs, which also include Cape Girardeau, Christian, Crawford, Greene, Iron, Jasper, Stone, Taney and Washington counties, paid for the opioid problem in additional costs for autopsies, law enforcement, incarceration, medical care, treatment, counseling and family protective services, the suit says.
The 274-page suit accuses 49 defendants, including Purdue Pharma, Janssen Pharmaceuticals, Teva Pharmaceutical Johnson & Johnson, Mallinckrodt Pharmaceuticals, Express Scripts, Walgreens and CVS of public nuisance, negligence, fraud and negligent misrepresentation.
It mirrors similar suits filed by local and state officials in recent years against drug companies and others.
Jack Garvey, one of the lawyers who filed the suit, said the lawsuit was different from others because it was "comprehensive," encompassing all links in the chain from manufacturer to end user. "These defendants have created a whole new generation of addicts," he said.
The companies have rejected the claims made in those prior lawsuits.
In an emailed statement in response to questions about the suit, John Parker, senior vice president at Healthcare Distribution Alliance, a group that represents primary pharmaceutical distributors, wrote: "The misuse and abuse of prescription opioids is a complex public health challenge that requires a collaborative and systemic response that engages all stakeholders.
"Given our role, the idea that distributors are responsible for the number of opioid prescriptions written defies common sense and lacks understanding of how the pharmaceutical supply chain actually works and is regulated. Those bringing lawsuits would be better served addressing the root causes, rather than trying to redirect blame through litigation."
A spokesman for Express Scripts said the company "leads the industry with solutions to reduce abuse of opioids. We intend to vigorously defend these allegations."
Shake off your afternoon slump with the oft-shared and offbeat news of the day, hand-brewed by our online news editor, Mandy St. Amand.