JEFFERSON COUNTY • A Jefferson County sheriff's deputy shot a suspected thief who lunged at the deputy after being confronted in an abandoned nursing home Wednesday morning south of Festus.
The man was shot in the shoulder about 8 a.m., apparently as he and the deputy struggled over the deputy's gun. The man, 30, was in critical condition but is expected to survive.
Sheriff Dave Marshak said the deputy suffered minor injuries as the two struggled.
The shooting was at Benchmark Healthcare of Festus, at 12827 Highway TT. The building is vacant and under renovation.
The deputy was there to check on a reported trespasser. Neighbors keep an eye on the building and routinely report trespassers or suspicious activity, police said.
But the tip police got Wednesday about a trespasser stealing came from a construction worker who flagged down a deputy, said Grant Bissell, a spokesman for the sheriff's office.
The deputy, a man who has been with the department about 15 years, confronted the man in a cellar area in the back of the building, Marshak said. The man was carrying something in his hands — police haven't said what it was — and the deputy "gave commands." The man "lunged at the officer with something," Marshak said.
In a later update to reporters, Bissell said there was then a struggle over the deputy's weapon. He said the gun went off at least once during the struggle, and the suspect was struck once in the shoulder.
Bissell told the Post-Dispatch that he wasn't sure whether the man had gotten control of the deputy's gun during the struggle.
"It sounds like it was fired in the deputy's hands," Bissell said.
Crime-scene technicians were investigating the scene late Wednesday morning, and police hadn't identified what may have been in the suspect's hand, Bissell said. Processing the scene had an added challenge because debris was everywhere, as if squatters had been using the building, he added. Elsewhere on the property, trash strewn about included oxygen containers and a box of syringes.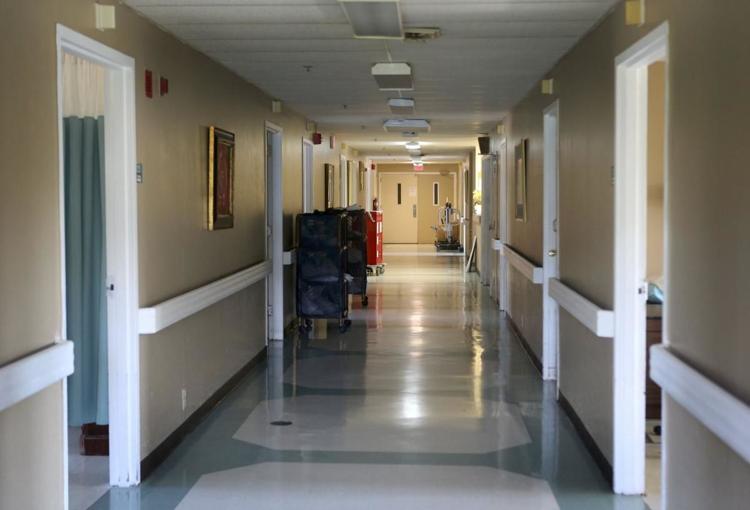 The building, about four miles south of Festus, has since attracted trespassers and vandals.
"We've had other calls for thefts and stealings from within the building in the past," Marshak said.
"A lot of times, they take copper tubing or wiring," the sheriff said.
Hours before the shooting, a deputy had gone to the building when someone reported a potential burglary. The deputy checked the area about 5 a.m., didn't find anyone and left.
Then, about 8 a.m., a construction worker flagged down a deputy about someone in the building, and that's when the deputy confronted the suspect coming out of the cellar.
---



Officer-involved shootings in the St. Louis area during 2019
These are the incidents of police officer shootings in the St. Louis area during 2019.