ST. CHARLES COUNTY — A sex offender from Warren County is accused of picking up two underage girls from a park in O'Fallon, Missouri, and giving them marijuana while joy-riding around town in his Jeep Wrangler.
Todd M. Rogers, 40, of the 23400 block of Buck Rub Trail near Warrenton, was charged Thursday in St. Charles County Circuit Court with being a sex offender loitering within 500 feet of a playground and two counts of supplying drugs to minors.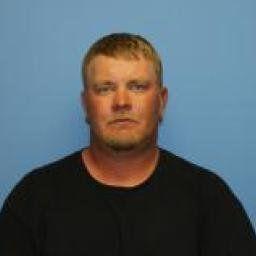 On May 22, Rogers met two cousins, 14 and 15, at Westhoff Park in O'Fallon after responding on Snapchat to a girl wanting to "hang out," charges say. Together, they rode around St. Charles County for about an hour while smoking marijuana and stopping at several gas stations.
One of the girls reported to a teacher May 28 that she and a cousin got high with Rogers after meeting him via Snapchat, charges say. Rogers has a daughter who attends the same school as one of the cousins.
Police obtained surveillance video from a QuikTrip that showed the girls sitting in Rogers' Jeep as he went inside to buy something, charges say. Rogers' license plate was recorded twice near Main and Cordes streets, corroborating the girls' timeline of their ride with Rogers.
Rogers admitted driving from Warren County to O'Fallon to pick up the girls, giving them marijuana and letting one of them drive his Jeep, charges say. He said "he did not feel he was loitering in the park and returned the females to the park once he knew they were underage," charging documents said.