ST. LOUIS • A federal judge on Tuesday approved a $500,000 settlement of claims that lawyers for St. Louis and state officials withheld evidence from the family of a man killed by then-St. Louis police officer Jason Stockley in 2011.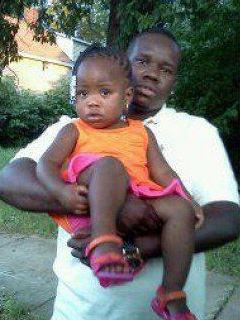 The money goes to the daughter of Anthony Lamar Smith, and brings to $1.4 million the total amount paid to resolve claims over his death. The original lawsuit was filed in 2012 and settled in 2013 for $900,000. But when Stockley was charged with murder in May 2016, the daughter's lawyers learned that Stockley's DNA had been found on a gun Stockley recovered from Smith's car. Both prosecutors and the family's lawyers suggested Stockley planted the gun after shooting Smith.
Stockley was acquitted in 2017.
Last year, lawyers for Smith's daughter received a judge's permission to reopen discovery in the civil case, saying knowledge of the DNA evidence could have increased the amount of the first settlement and suggested sanctions for the failure to turn over the evidence.
The $500,000 will be paid by St. Louis and a state legal defense fund.
Also Tuesday, U.S. District Judge Jean Hamilton rejected a bid for a share of the second settlement by Smith's mother, Annie Smith.
Hamilton said Smith's lawyer didn't participate in any capacity in negotiating the settlement, and that Smith had "every opportunity to pursue her own motion … but declined to do so."
A timeline of events and coverage