ST. LOUIS — A judge on Wednesday denied a St. Louis man's motion to dismiss charges in last month's killing of 15-year-old Sentonio Cox.
Joseph Renick's lawyer, Charles Barberio, argued that prosecutors failed to establish probable cause in the teen's Aug. 25 killing in the 7300 block of Vermont Avenue because the detective leading the case did not specify in court documents how the officer was informed that Renick killed the teen. Barberio called the probable cause statement "defective" and "deficient."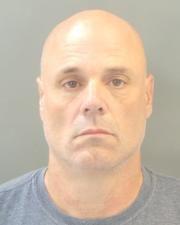 Renick, 54, is charged with first-degree murder, armed criminal action and unlawful gun possession. Police say Renick killed Sentonio with a shot to the head as Cox was retreating with his hands raised. 
Assistant Circuit Attorney Joanna Byrne opposed Barberio's argument Monday, saying two St. Louis judges who set bail and presided over a detention hearing for Renick already found there was "adequate factual basis" to support the charges.
Renick was not present at Monday's hearing before Circuit Judge Madeline Connolly. At the end of a brief hearing, the judge rejected Renick's motion. Another detention hearing is set for Friday. Renick remains jailed on a $500,000 cash bail.
Coverage of children who died in the St. Louis area in 2019
These are the local incidents of homicide or neglect involving children, based on Post-Dispatch reporting. This list doesn't include children killed in car accidents (unless a criminal charge was filed) or incidents not being investigated by homicide detectives.