ST. LOUIS — A federal judge ruled Friday that a civil settlement involving a man killed by then-St. Louis police officer Jason Stockley in 2011 should be enforced over the objections of the man's mother.
The case involving the death of Anthony Lamar Smith originally settled in 2013 for $900,000. A second, $500,000 settlement deal was struck last year after lawyers for Smith's daughter said evidence in the shooting had been withheld. But Smith's mother, Annie Smith, objected, saying that she deserved a share.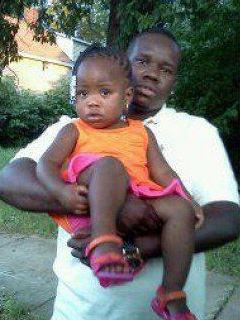 That triggered months of hearings and legal filings that ended with U.S. District Judge Jean C. Hamilton's order Friday. Hamilton wrote that a revised settlement that was agreed to by Annie Smith and her lawyers in March that gave her $80,000, including $40,000 from the Missouri attorney general's office, should be enforced. Annie Smith had refused to sign the agreement, claiming for the second time that Smith's daughter was not really his, despite DNA tests that proved she is. 
The original suit was filed in 2012. Lawyers for Smith's daughter won permission to reopen discovery in the case after the 2013 settlement when they learned during the course of a criminal case against Stockley that his DNA had been found on a gun he recovered from Smith's car. St. Louis prosecutors and Smith's daughter's lawyers accused Stockley of planting the gun. The lawyers said that had that fact been known, it probably would have increased the original settlement. 
A report by an independent investigator found that an assistant Missouri attorney general was aware of the DNA results and should have turned them over to the daughter's lawyers.  The report, which has never been released to the public in full, will now be made public under the terms of the settlement.
On Friday, Al Watkins, an attorney for the daughter, said, "The numbers are of absolutely no significance to me," referring to the settlement amount. He said that release of the report was the motivating factor for both himself and the mother of Smith's daughter. Watkins said that "the integrity of our federal civil rights justice system was collaboratively compromised" by lawyers who had "a duty and obligation to the public to see justice done.