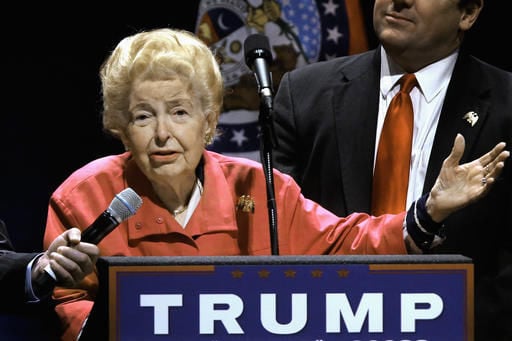 More than a month after the death of conservative icon Phyllis Schlafly, the battle for control over the interest group she founded continues to rage between her management team and board members who disagreed with the group's direction — and advocacy of Donald Trump — in the last year of her life.
At stake is who has the right to use Schlafly's name and image, the name or logos of Eagle Forum, and the group's donor lists. Schlafly died Sept. 5 at the age of 92.
Six members of the forum's board of directors in April asked a judge in Madison County to intervene in the internal power struggle, which has divided Schlafly's family and the group she founded 44 years ago.
The board members, including Anne Cori, Schlafly's daughter, sought injunctions against Phyllis Schlafly's son, John F. Schlafly, and Ed Martin, a longtime fixture in conservative Missouri politics who has been the group's director and Phyllis Schlafly's right-hand man since January 2015. The judge placed a temporary restraining order keeping the group's management intact until a ruling on the suit's merits.
On Thursday, Judge John B. Barberis Jr. ruled that the board of directors was to retake control of the forum — and Martin was to be suspended as president and restrained from conducting Eagle Forum business.
Barberis said Martin and John Schlafly had used their positions to make changes to the organization, such as changing the group's website, harming the board members' interests.
The judge's order was to be in place until his final ruling on the case. A representative for the board members could not be reached on Friday.
Martin said he was unavailable for an interview but said in an email the temporary ruling "does not affect our work in any way. Courts do not properly pick leaders of political organizations. The court ruled without hearing any testimony, and mistakes happen that way. I'm confident this unprecedented ruling will be overturned on appeal."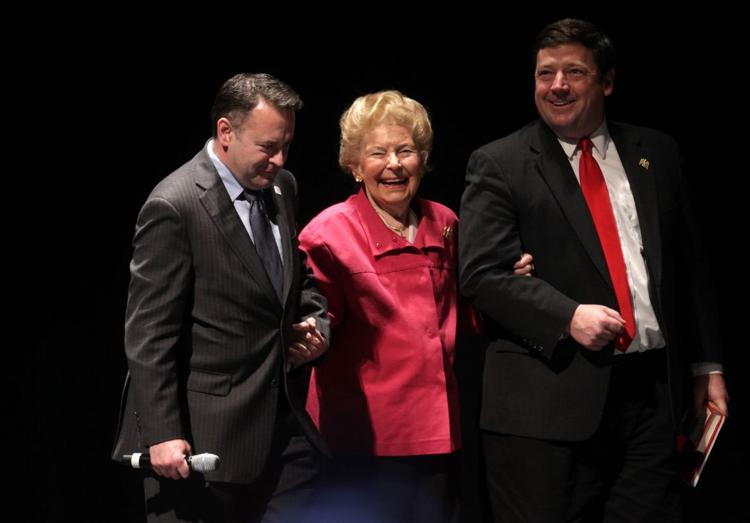 The power struggle is also being waged in the federal courts. Earlier this week, Schlafly's estate, which is controlled by her sons John and Bruce Schlafly, filed a lawsuit in U.S. District Court in St. Louis against six board members, including Cori.
The suit seeks to prevent the board members from using the forum's data, Phyllis Schlafly's name or image, or the Eagle Forum name or logo. Schlafly's estate is the sole owner of the forum's intellectual property, the lawsuit says.
The suit said Eagle Forum's mailing lists were Phyllis Schlafly's "most closely guarded asset" and belonged to her heirs, not the board members who went against her.
Fault lines opened up when Phyllis Schlafly refused to endorse Sen. Ted Cruz, R-Texas, for the Republican nomination for president in late 2015, the suit said. In February, Cori used the Schlafly database to orchestrate a robocall for Cruz before he won Iowa's GOP caucus.
Trump tweeted that "Ted Cruz didn't win Iowa, he stole it. That is why all of the polls were so wrong and why he got far more votes than anticipated. Bad!"
Phyllis Schlafly and Martin alleged that their fallout with the board started in part because of Schlafly's public endorsement of Trump.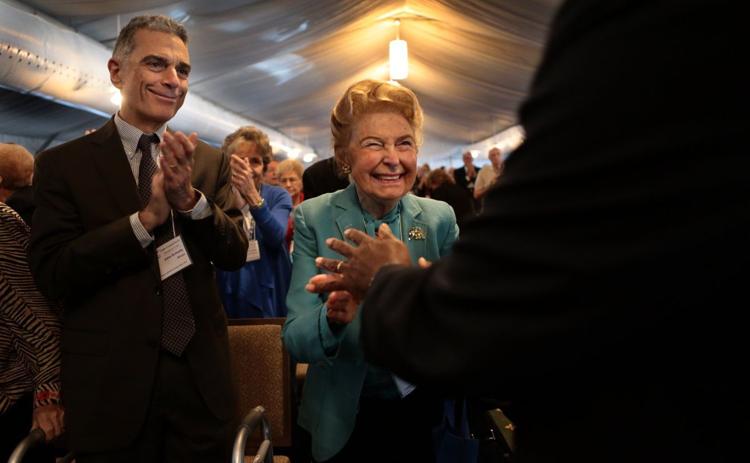 "The anti-Trump people have gone way too far," Martin said in an email. "This won't slow us down. We have more support now than when we started."
Martin said that although he was suspended from Eagle Forum, he would remain active with a group called Phyllis Schlafly, Eagle Forum Education & Legal Defense Fund, which he said had published a best-selling pro-Trump book.
He said he was also leading a group called Phyllis Schlafly's American Eagles, "to address the issue of American sovereignty."
But the legitimacy of that group is also being challenged. The board members filed suit Aug. 24 in U.S. District Court in Southern Illinois, calling it a ploy to mislead Eagle Forum's membership and donor base.
That suit remained pending on Friday.
Shake off your afternoon slump with the oft-shared and offbeat news of the day, hand-brewed by our online news editor, Mandy St. Amand.