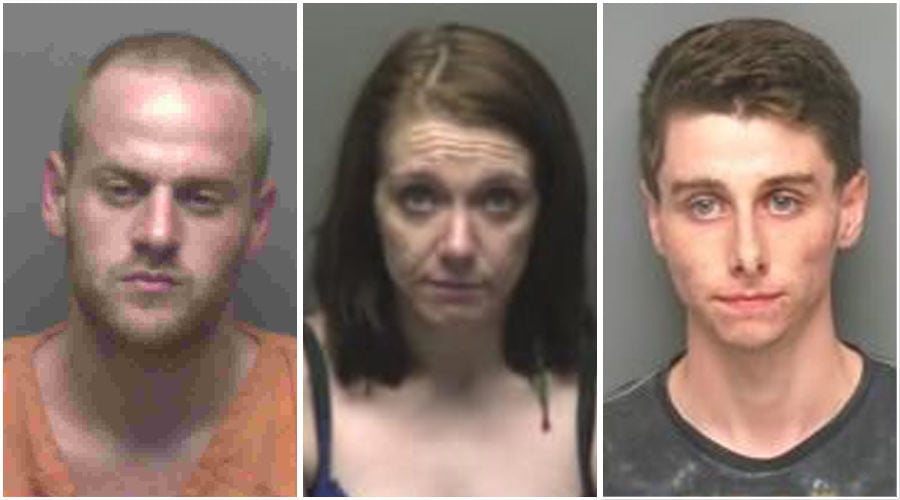 The daughter of a man who was bound and left to die in a burglary at his home last year is applauding a judge's rejection of a manslaughter plea deal with two suspects.
In September, two of three defendants, all from Union, Mo., pleaded guilty to involuntary manslaughter and burglary in the death Nov. 3 of Kenneth Allen Jr.
Allen, 70, was hog-tied by burglars in his home at the 300 block of Elmwood Estates Drive near Washington, Mo. He died of asphyxiation due to neck compression. An acquaintance found Allen dead in his home.
The original charge was for second-degree murder. Under the plea deal, the defendants would have received 10 years for burglary and seven years for manslaughter, which would run concurrently.
"The charge of manslaughter does not fit the crime," Kathy Allen, Kenneth's daughter, said Friday. "They killed my dad. They strangled my dad."
Kathy Allen said she believed, based on evidence, that the prosecution should be "nothing less than second-degree murder."
She appealed to the judge in September to reject the manslaughter and burglary guilty pleas and send the defendants to trial for murder.
"Yes, it's very good news for me, my family and the community that the judge rejected the plea deal, which was far too lenient," she said.
Prosecuting Attorney Robert Parks said Friday he believed Circuit Judge Judge Gael Wood rejected the plea deal because the sentence wasn't harsh enough. The next court appearance is scheduled for Nov. 14.
Timothy D. Wonish, 31, and Whitney Dawn Robins, 29, both entered the plea deal. Robins admitted to using a lamp cord to tie Kenneth Allen's feet, according to court records.
Blake S. Schindler, 18, the third defendant, remains on house arrest on the original charges.
Court records report nine of Kenneth Allen's credit cards and seven checkbooks were found in Schindler's vehicle after he was arrested, and another credit card was found in his pants pocket.