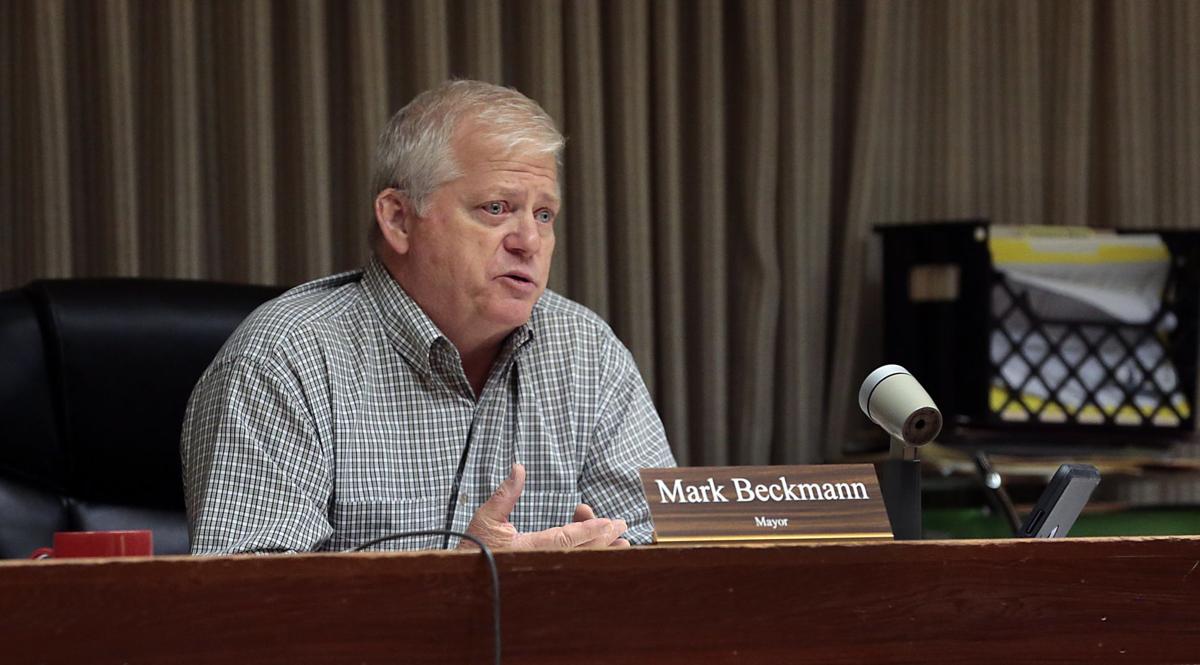 NORMANDY — A St. Louis County judge ruled this week that Normandy's mayor has the authority to act as a city administrator amid a monthslong struggle over hiring and firing.
Mayor Mark Beckmann sued six members of the Normandy City Council and local attorney Anthony Gray in August after the council voted to fire a police sergeant and later voted to hire Gray as a temporary city attorney.
Council members said police Sgt. Tameika Sanders should be terminated because she wasn't following department policies and wasn't always truthful. Beckmann wanted to keep her on the force, saying she was an exemplary officer with a lot of community support.
On July 2, the council voted 6-2 in a closed session to fire Sanders. City Attorney Andrew Bramman warned councilmembers they did not have the authority to do so, according to court documents.
The following day, a partner at Bramman's law firm notified Normandy that they would stop providing legal services effective July 20 "due to the refusal of council members to follow legal advice," Beckmann's lawsuit states.
Council members moved to hire Gray as the "interim" city attorney on July 13.
Beckmann filed a lawsuit three weeks later asking a judge to declare the firing of Sanders illegal, find that Gray was improperly appointed to be city attorney and to make Beckmann the de facto city administrator until a new one was hired.
Judge Jeffrey Medler found Wednesday that the council's vote to fire Sanders was illegal because she was a rank-and-file employee and not an appointed department head. He wrote that in order to fire her, the city would have to follow a four-step process that includes an action by the city administrator.
Medler also ruled that Beckmann would serve as the city administrator, in part because Normandy's city code gives the mayor power to appoint department heads and state law establishes the administrator "shall be the chief assistant to the mayor" and "subject to the direction and supervision of the mayor."
However, Gray will remain as the city attorney because Beckmann never officially contested his appointment or the process, Medler wrote.
Two council members, who have been critical of Beckmann's leadership, said in interviews they were frustrated with the judge's ruling but ultimately respected it.
"The decision that he made was based on the policies written way before I became a council member, so we may have to look at our ordinances and update them," said Councilman Maurice Hunt. "Basically the judge gave (the mayor) the key to the city."
Councilwoman Erma Ratlif said she felt the entire lawsuit was motivated by animosity from the mayor and a desire to save Sanders. "But that's the law," she said. "That's the way it works."
Beckmann said he was grateful for the judge's ruling, happy for Sanders, and hopeful the decision would spur the council to hire a permanent city administrator, which the city hasn't had in a number of years.
"This is going to stop so much controversy and power struggle," he said. "That was huge."
Gray said he plans to continue serving as the city attorney. Sanders referred questions to her attorney, who did not immediately respond to a request for comment.