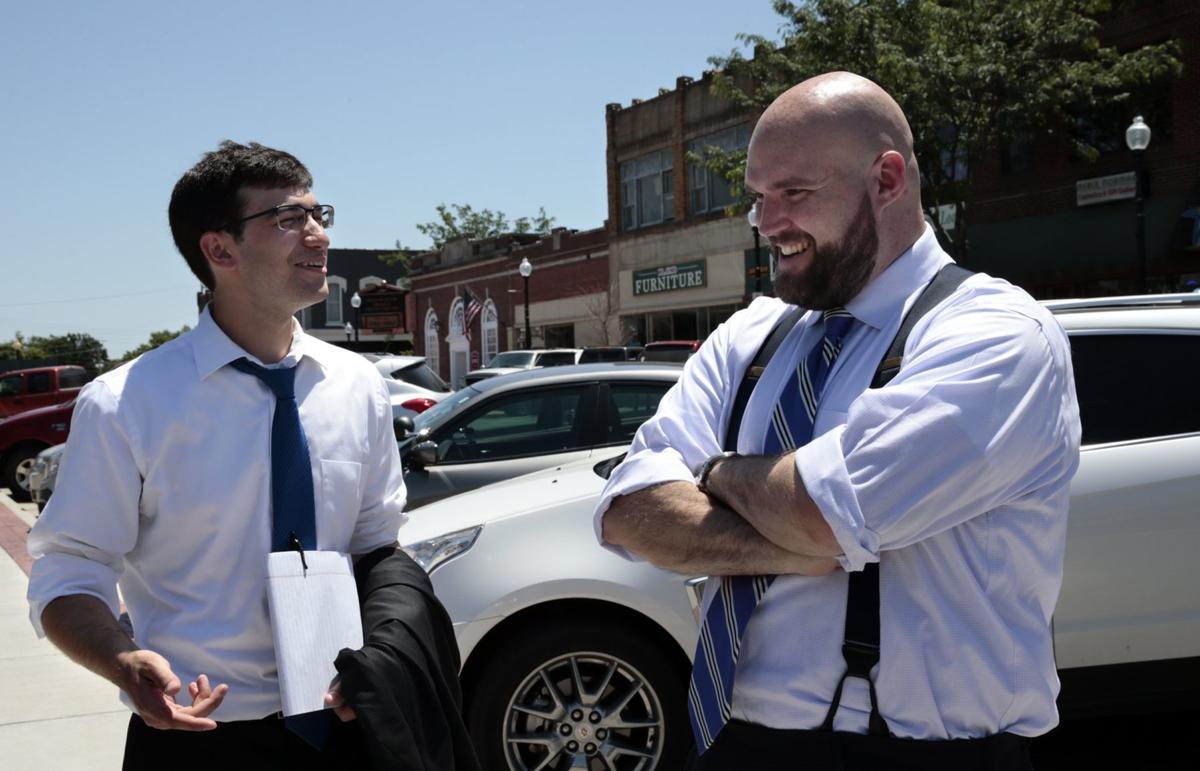 COLE COUNTY, Mo. • A circuit court judge has found the county prosecutor here violated Missouri's open records law in a ruling related to a series of lawsuits filed to get records showing how the drug war is fought in the state.
"We hope that this case will serve as a deterrent to government officials who consider not being transparent," Tony Rothert of the ACLU of Missouri said in a statement released after the ruling. "The Sunshine Law ensures an open government and helps establish trust between the government and the people it represents."
The suit was filed in December 2015 by the ACLU and Freedom Center of Missouri on behalf of Aaron Malin, a St. Louis County activist and law student at the University of Denver behind a series of similar lawsuits over open records violations, most of which are against the state's drug task forces.
Since 2014, Malin has filed hundreds of records requests with various drug task forces and other law enforcement agencies, seeking information about how the agencies fight the war on drugs.
Five of the nine suits Malin filed are still open. Two of them involve St. Louis County police and St. Louis police.
In a 20-page ruling Oct. 11, Cole County Circuit Court Judge Patricia Joyce found county prosecutor Mark Richardson "knowingly and purposefully" violated the Sunshine Law in denying Malin's records request. Malin had requested records of any communication between Richardson's office and the area's drug task force.
Richardson, Joyce wrote, acted "with full awareness of the consequences and conscious design to violate the law," citing Richardson's experiences as a licensed attorney and municipal court judge — including a class in which Richardson taught state agency officials how to respond to public records requests.
Joyce ruled that Richardson "intentionally refused" to provide the records or search for them, and that there was "no support" for Richardson's claim that the records were closed under the law. She outlined seven distinct violations of the open records law Richardson made.
Richardson was ordered to produce the records Malin requested and pay $12,100 in damages. He was also ordered to pay Malin's attorneys' fees once they have been determined.
Malin said he hopes the ruling, which he claimed is the largest civil penalty ever imposed for a Sunshine Law violation, deters government agencies from refusing to comply with records requests and encourages Missouri residents to file records requests with confidence.
"It sends a huge message to government entities across the state that if they don't comply with the Sunshine Law, there are going to be consequences regardless of who the records requests come from," Malin said about the Oct. 11 ruling. "It's my hope that those agencies will take notice of what happened here today and will comply going forward."
The Oct. 11 ruling against Cole County is the first in one of Malin's suits to award monetary damages, since Sunshine Law stipulates that fines and attorney fees are awarded only if it is proven defendants know they are violating the law. Judges sided with Malin in three past rulings against drug task forces but only affirmed that they were in violation of the law.
Supporters of the provision say it protects small towns that rarely receive records requests from frivolous lawsuits only seeking money. Critics say the provision gives law enforcement agencies an avenue to avoid penalties.
Several of the agencies Malin sued have invoked ignorance of the law as a defense, he said.
"If police pulled one of us over, ignorance of the law would be no excuse, but for them ignorance is an excuse," Malin said. "Richardson, (who) was literally responsible for teaching other people how to respond to the Sunshine Law, has absolutely no excuse for not understanding or following the law."
Malin said he started his "strategic litigation" campaign in an effort to uncover information about how drug task forces combat illegal drugs.
"They were operating as rogue agents given a block funding grant with no oversight from the public and no transparency," he said. "We trust law enforcement with a tremendous amount of power, and to have them operating in the dark is simply unacceptable."
Missouri has about 20 regional drug task forces made up of officers from participating agencies. The task forces are funded with federal and local money and receive grants from the U.S. Department of Justice. The forces are governed by executive boards made up of the chief law enforcement officer in each participating agency.
In a lawsuit against a task force operated out of St. Louis' Metropolitan Police Department, Malin alleges authorities with the department seemingly denied the task force's existence when they refused his records request.