ST. LOUIS — A federal judge on Thursday dismissed a former Lincoln County prosecutor and the county from a lawsuit by Russell Faria claiming that evidence against him in a murder case was fabricated. But the judge allowed the suit against three current and former sheriff's investigators to continue.
Faria originally sued in 2016, claiming that police and prosecutors fabricated evidence against him and ignored evidence of another suspect to frame him for the murder of his wife, Betsy Faria, in 2011. Russell Faria was convicted of his wife's murder and sentenced to life in prison without parole before that conviction was overturned. He was acquitted in a retrial in front of a St. Louis judge who called the investigation "rather disturbing" and said it "raised more questions than answers."
Faria, who now lives in St. Charles, spent more than 41 months behind bars.
Pamela Hupp, the woman Faria and his lawyers blamed for the crime, entered a "no contest" plea to a murder charge this summer, admitting that prosecutors had enough evidence to convict her of fatally shooting a mentally disabled man in 2016 in what they say was her attempt to divert a reinvestigation of Betsy Faria's murder.
Hupp has repeatedly denied killing Betsy Faria.
On Thursday, U.S. District Judge John Ross revisited the facts and history of the case extensively in his 35-page opinion, including a timeline of the night of the murder.
Ross wrote in his opinion that former Lincoln County Prosecuting Attorney Leah Askey, now Leah Chaney, was "absolutely immune" from Faria's suit. Although Chaney involved herself in the investigation, prosecutorial immunity is so broad as to cover Faria's allegations, Chaney's lawyer had argued.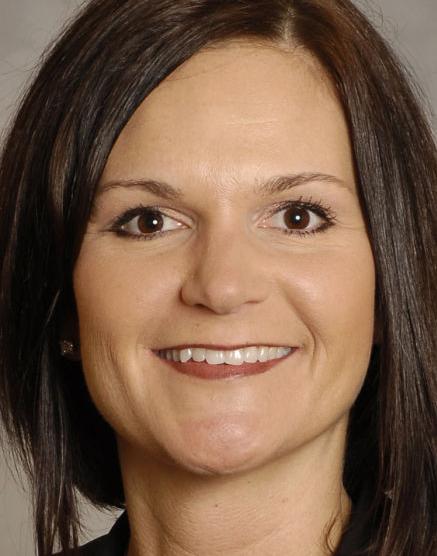 That ruling also meant the county was dismissed as a defendant.
But Ross said that some of the statements used to support the original charge against Faria were not supported by the evidence, seen both in hindsight and in a light most favorable to the plaintiff in the suit.
Ryan McCarrick, former sergeant with the Lincoln County Sheriff's Department, "prepared the statement in reckless disregard for the facts available to him at the time," Ross wrote. He said McCarrick's claims of a bloody mark on Betsy Faria's pants that matched the family dog's paw and "blood evidence" that had been cleaned up was not supported by forensic evidence. He also said evidence implicating Hupp in the crime was left out. She was the last person to have seen Betsy Faria alive and made inconsistent and "suspicious" statements to police.
Ross also said that the officers should still face Faria's claim that they conspired to convict Faria and ignored evidence pointing to his innocence.
Lincoln County sheriff's detectives Michael Merkel and Patrick Harney, and McCarrick are all named in the suit. McCarrick now works for the Florissant Police Department.
One of their lawyers, Robert Krehbiel, declined to comment, saying they still needed to review the ruling.
Chaney lawyer Chris Heigele, in an email, said "we are pleased" with the decision, but declined further comment because of the pending case against the others and the potential for an appeal.
Chaney lost her bid for re-election in 2018 to Mike Wood, who told the Post-Dispatch after Hupp's plea that he was reopening the Betsy Faria murder investigation. The original judge on the case, Chris Kunza Mennemeyer, also was replaced by voters.
The case, and questions about the trial and investigation, were the subject of a joint Post-Dispatch-KTVI Fox 2 investigation in 2014. It has since become the subject of multiple documentaries and news shows. The Faria case is being featured on a two-hour "Dateline" special Friday night called "The Thing About Pam."