ST. LOUIS — A St. Louis judge on Friday sanctioned the conduct of city prosecutors by dismissing an indictment against two police officers accused of shooting a bar patron in 2018.
Circuit Judge Elizabeth Hogan said in a ruling that prosecutors "willfully" failed to turn over evidence to the defense "to gain a strategic advantage" and avoid revealing that a grand jury had not been told about the shooting victim's immunity agreement.
Hogan also raised questions about the strength of the case against the officers, William Olsten and Joseph Schmitt, and said prosecutors' failure to turn over evidence was part of a pattern by the office.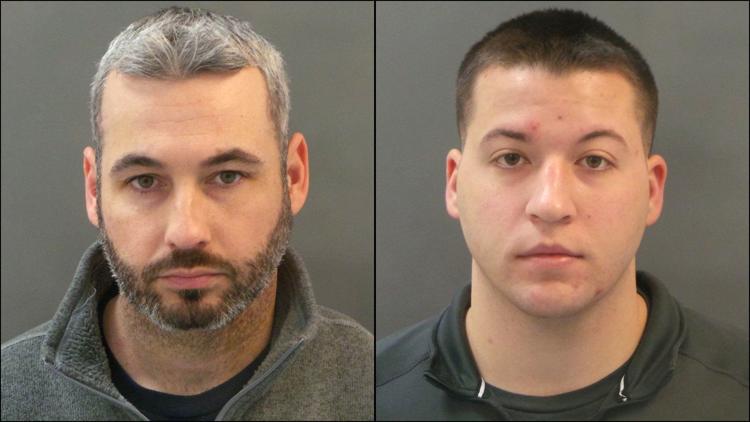 A spokeswoman for St. Louis Circuit Attorney Kimberly M. Gardner did not immediately respond to an email seeking comment.
Lawyers for both Olsten and Schmitt said Hogan's ruling reinforced the importance of an "even playing field" in court.
"Our court system is based on rules and laws and they have to be followed by everyone," said Schmitt's lawyer, Jonathan Bruntrager.
Bruntrager said Schmitt was suspended after the shooting but is appealing.
Olsten's lawyer, Brian Millikan, declined to comment on Olsten's status with the police force. Olsten faces assault charges for pepper-spraying three people during police protests in 2017.
Hogan said in her ruling that when Assistant Circuit Attorney Jeff Estes first took the shooting case to a grand jury in December 2018, jurors were told the shooting victim had been granted immunity in exchange for his testimony. The grand jury did not indict the officers.
Prosecutors charged both by complaint in January. They returned to a different grand jury but didn't tell them that the victim had been granted immunity, according to Hogan's ruling. The officers then were indicted.
Estes told Hogan and defense lawyers earlier that there was no recording of the second grand jury testimony, despite a legal requirement to record it and turn it over in immunity cases, Hogan said. Estes told Hogan that he didn't intend to withhold a transcript of the recording, saying he overlooked it. Defense lawyers had suggested that Gardner's office would not have turned over the evidence without being forced to, an argument Hogan wrote was "persuasive."
Hogan also said lawyers for Olsten submitted a videotape showing him being shot while his hands were up and then running away, which refutes some grand jury testimony.
Hogan dismissed the indictments without prejudice, meaning prosecutors could re-file charges.
Schmitt was facing charges of first-degree assault, armed criminal action and unlawful use of a weapon. Olsten was charged with first-degree assault and armed criminal action.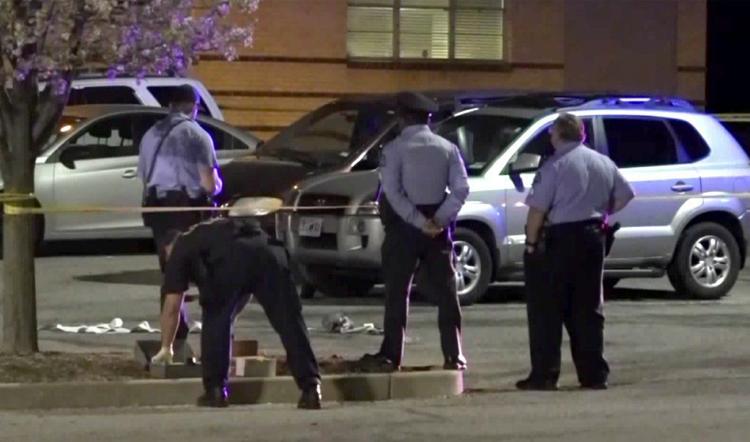 Prosecutors said the shooting was the result of a confrontation between one of the officers and a 22-year-old bar patron on April 27, 2018, in the parking lot of Bomber O'Brien's Sports Bar & Grill at 4621 Beck Avenue. Both officers were off-duty at the time.
The patron, identified as "S.D" in charging documents, later saw Schmitt and others approach his van outside the bar. Schmitt crouched on the passenger side with a pistol and Olsten opened a back door and jumped inside, the charging documents said. The 22-year-old grabbed his own gun "in defense of himself" and got out, the documents said.
Prosecutors said the patron's gun went off as Olsten slammed him to the ground. Olsten was hit in the hand and upper arm. Schmitt then shot the man from behind as he was trying to move away, hitting him in the arms and legs, the charges said.
Olsten and Schmitt were not in uniform and did not identify themselves as officers, the charges said. Both were placed on unpaid suspension after they were charged.
The case has become one of a series of disputes between Gardner's office and police.
The police department's Force Investigation Unit originally sought charges against the bar patron but Gardner's office refused, "based upon insufficient evidence," according to an earlier statement by the office.
The prosecutor's office then started its own investigation, which led to charges being filed against Olsten and Schmitt.
This story was changed to correct Officer Joseph Schmitt's employment status.