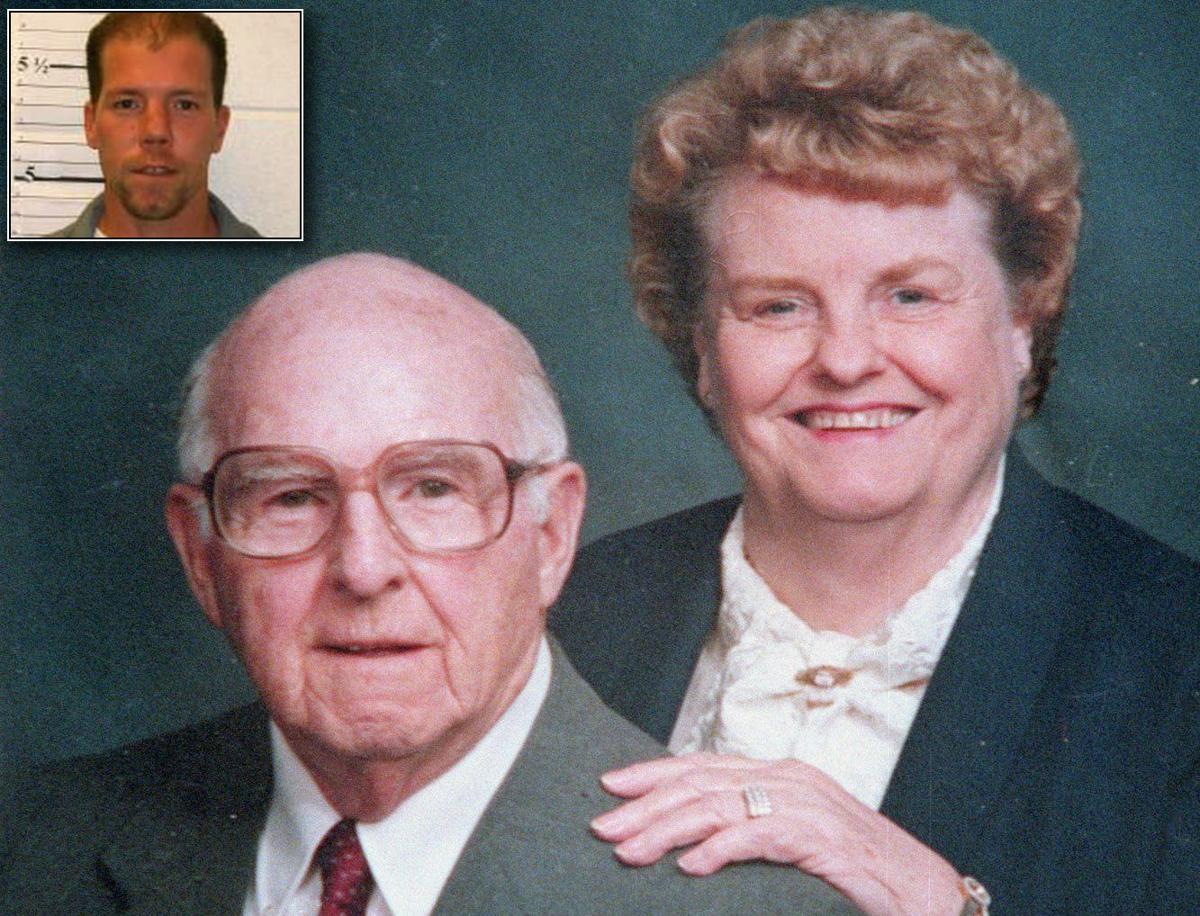 CLAYTON • Eighteen years ago, Andrew Dazey thought David Barnett's murder of his grandparents in Glendale was so heinous that he and 11 other jurors voted to put Barnett to death.
But a federal judge overturned the sentence in August. If the state's appeal of that order fails, it will leave prosecutors to decide whether to settle for a life term or seek a new hearing to try again for an execution.
U.S. District Judge E. Richard Webber wrote that although some of the evidence about Barnett's difficult past had been presented at his murder trial, "horrors," including sexual abuse, were missed.
Webber reasoned that "at least one juror would have determined the balance of aggravating and mitigating circumstances did not warrant death in Mr. Barnett's case."
Dazey would have been that juror.
"David should not be on death row," said the former jury foreman in a recent interview. "There's no way" he would vote for death, knowing what he now knows, he explained.
Dazey, now 63, said that he was "very, very comfortable" with what the jury did at the time. Even as recently as 2013, Dazey wrote to Barnett in prison, telling him that although he thought of Barnett and prayed for the condemned man, his actions had been "reprehensible."
But after reading Webber's opinion, Dazey believes that the majority of jurors would have decided differently "had a fraction of this information been available."
That part remains unknown.
Juror James Chickos said he had not reviewed Webber's ruling in detail. "I don't know if I would have changed my mind," he said. "I'm glad that the federal judge did what he did. It certainly could have made a difference."
Another juror declined to review the new data, saying that she had needed therapy after the trial. The others either could not be reached or didn't respond to messages.
St. Louis County Prosecuting Attorney Robert McCulloch's office referred questions to Missouri Attorney General Chris Koster's office, which has filed the appeal of Webber's ruling.
Koster's office declined to comment.
Five different knives
On Feb. 4, 1996, Barnett, now 39, used five knives to stab Clifford Barnett, 82, and Leona Barnett, 75, more than 20 times. He broke into their home and waited for them to return from church and brunch. They were his adoptive father's parents.
Barnett then stole their car and $120 in cash.
The next morning, he confessed and later even re-enacted the crime for investigators.
After his conviction on two counts of first-degree murder, his attorneys argued for leniency in the penalty phase, saying he had suffered from depression, bipolar disorder and post-traumatic stress disorder from a troubled and unstable childhood. Barnett had mulled suicide at 8 and again at 15, and later overdosed on prescription drugs and once set himself on fire.
Prosecutors cited aggravating factors, including that Barnett had murdered for money and the crime was "outrageously vile."
After deliberating for 16 hours over two days, jurors voted for death. They found aggravating circumstances, including that the killings were "unreasonably brutal," that he "committed repeated and excessive acts of physical abuse" on each grandparent, and that each murder took place while Barnett was committing other crimes, Webber's ruling says.
Trial failures
Barnett's current attorneys have long argued that Dazey and other jurors should have been presented in the penalty phase of the trial with more evidence to mitigate the severity of his crime.
Barnett's 1999 appeal did not detail the witnesses who should have been called. It was a failure that would dog him through years of unsuccessful appeals.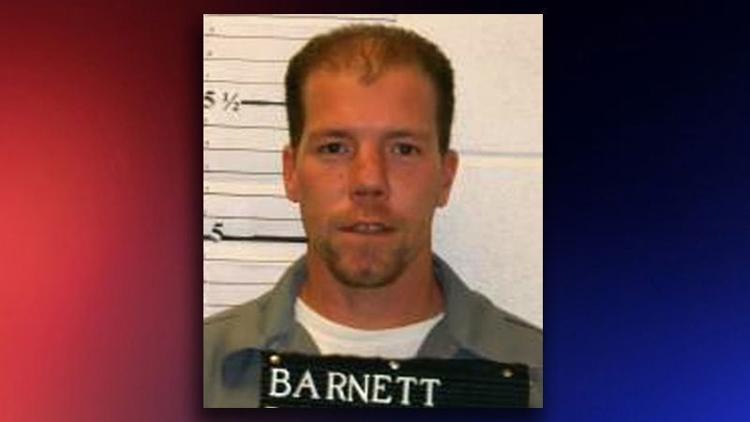 In 2012, his attorneys appealed again, citing a new U.S. Supreme Court ruling. Again, they were turned down.
But Barnett's attorneys asked Webber to reconsider and he did, triggering nine days of hearings in August and September of 2014.
"The increased quantity and detail of the evidence presented before this Court cannot be ignored, as they are directly relevant in determining how much the scales would likely have shifted in favor of Mr. Barnett in the eyes of the jury," Webber wrote in his opinion a year later. He called the sexual abuse allegations "powerful evidence" for the jury to weigh.
Dazey said the jury had heard some claims about physical and sexual abuse.
But with more time and more people to work on the case, Barnett's appellate lawyers had found his biological father, and new information about alleged physical and sexual abuse.
Jurors didn't hear 11 witnesses with "critically important (and potentially juror-persuading) evidence," including Barnett's mother, Shirley Pullen Acree, the judge noted.
During her pregnancy, Acree allegedly drank and took diet pills so she could stay awake and "party" more.
She would have left the newborn Barnett in the hospital had her friend not intervened, and repeatedly gave him away — once to a suicidal, drug-addicted prostitute with the nickname "Crazy Jane," and several times to the boyfriend of the sister of a friend, according to testimony.
That man was a mean, violent alcoholic, court testimony said. In his care, Barnett recalled being touched sexually by female house guests, having his nose smashed in by someone and having someone pour dishwashing liquid down his throat.
At age 5, Barnett was taken away and shuffled through a series of foster homes before being adopted by the son of his eventual victims. There were new allegations of abuse by a relative, who in a recent brief interview with the Post-Dispatch denied it.
Said Dazey, the juror: "I have never read where there was so much rejection in one life."
He also said, "If this wasn't a case I was involved in, I would have thought it was a fiction novel. Everybody failed to recognize what was going on here."
Moving forward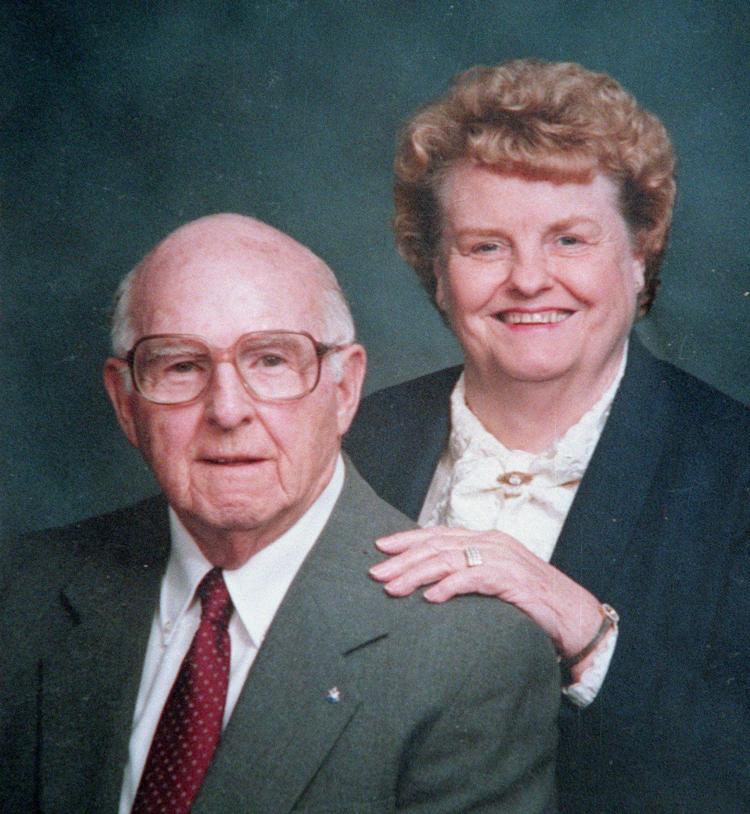 The attorney general's office has focused on the technical aspects of Barnett's case, rules and procedures, not the abuse.
The state said Barnett's time to appeal had expired, and complained that Webber's overturning of the sentence was a "novel proposition" unsupported by the law. They also raised concerns about a flood of state and federal prisoners launching new appeals using the same grounds.
Defense attorney Richard Sindel hopes that Dazey can influence politicians to change their minds about pursuing a fresh penalty hearing.
"We're hopeful that anyone who could have a decision in the process would be willing to look at what the jurors thought," he said.
Sindel said information from Dazey is compelling, as only jurors would know what had happened in their deliberations.
He also said that Barnett "is a totally different human being than he was when he went in."
EDITOR'S NOTE : A previous version of this story misstated Barnett's age.