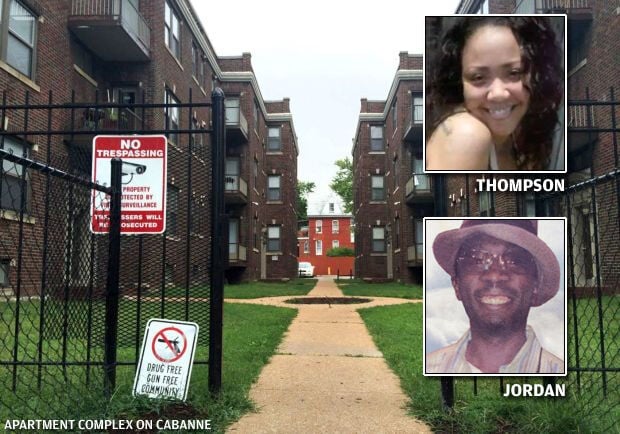 ST. LOUIS • A five-day murder trial in a 2014 double killing was declared a mistrial Friday when a jury couldn't agree on a verdict.
Circuit Judge Thomas J. Frawley declared a mistrial in the case of Adrian Houston, 38, of University City, who was accused of killing his girlfriend and a groundskeeper in her West End apartment on July 9, 2014.
Police said Houston attacked Jessica Thompson, 25, in her apartment in the 5800 block of Cabanne Avenue, left and returned to shoot her and Tony Jordan, 32, who lived and worked there.
Thompson had called 911 when Houston showed up the first time, but a dispatcher sent police to an address about a block west on Cabanne, and officers didn't go to Thompson's apartment until after the shootings.