WARRENTON • A Foristell woman who had been charged with first-degree murder in the shooting of her husband was cleared on Monday and left the jail where she'd been held since her arrest in 2015.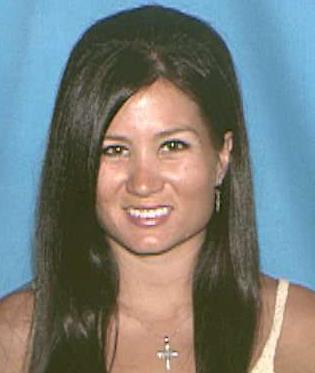 The jury deliberated for about four hours before acquitting Ashley Hunter, who shot her husband Nicholas Hunter on the evening of Jan. 15, 2015, claiming it was in self-defense after he physically attacked her during an argument.
Police found him dead on their living room floor. 
During a six-day trial, defense lawyer Scott Rosenblum argued that Nicholas Hunter, 30, had unpredictable moods partially due to drinking and steroid usage and sometimes took his rage out on Ashley Hunter. On the night Ashley Hunter shot him, Nicholas Hunter had choked her so hard, Rosenblum said, that he lifted her off the ground.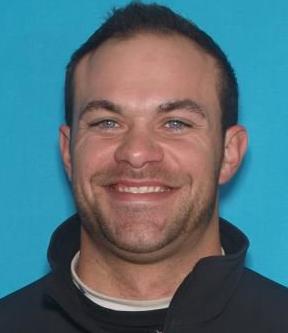 Ashley Hunter, 31, told jurors last week that the relationship was amazing just days before the shooting. But her husband's mood could quickly swing to jealousy and anger. He cheated on her, then accused her of doing the same. He physically and sexually assaulted her, she said. He insisted she turn over the passwords to her phone and all email accounts and needed to know where she was all the time, jurors heard.
Prosecutor Kelly King told the jury that, though Ashley Hunter told a dispatcher after the shooting that her husband "just kept hitting" her, she had no signs of injury. Ashley Hunter shot at her husband eight times, hitting him four times in the back and at least two times in the side. 
The jury would also hear about the many arguments the couple had via text message, about matters big and small. On the day Nick Hunter was shot, Ashley Hunter asked him via text message why he'd married her and he'd replied, "I have no idea." 
Rosenblum said he always believed that any incriminating statements Ashley Hunter made toward the end of nearly 10 hours of police interrogation were brought on by her "state of mind" and lack of sleep.
"It's been a long process ... she's been incarcerated for quite a bit, but I always believed it was self-defense," Rosenblum said. "I'm very pleased and very grateful. And the family — their daughter came back home tonight."
Ashley Hunter was home celebrating with her family on Monday night.
"It was absolutely divine and heaven-sent," Ashley Hunter said of the verdict. "I just started bawling, like 'Oh my God, is this over with?' It's the most amazing feeling. ... I always knew the truth could set you free."
Her experience has made her want to become an advocate for women suffering from domestic violence, Ashley Hunter said. 
"There was one side of my husband that was kind and loving and beautiful and generous," Ashley Hunter said. "He was an amazing man, with a heart that was big and beautiful ... but something would switch in his mind, and the other side of him was heartless."
Nicholas Hunter's cousin Shannon Brady said she was stunned by the verdict. She remembers her cousin as an "incredible person" and father who "would do anything for anyone" and "help a stranger." Brady doesn't believe Ashley Hunter's assertion that Nicholas Hunter ever hit her.
"Ashley told me herself that he never laid a finger on her," Brady said. "And when (prosecutor) Kelly King asked her that on the stand, she admitted she told me that."
The Hunters' marriage was toxic and "happened very quickly," Brady said, and Nicholas Hunter had been discussing the idea of divorce for several months before he was fatally shot.
"I'm in shock," Brady said of the verdict. "I don't understand how the jury could come up with that based on the evidence."
Joel Currier of the Post-Dispatch contributed to this report. 
Shake off your afternoon slump with the oft-shared and offbeat news of the day, hand-brewed by our online news editor, Mandy St. Amand.