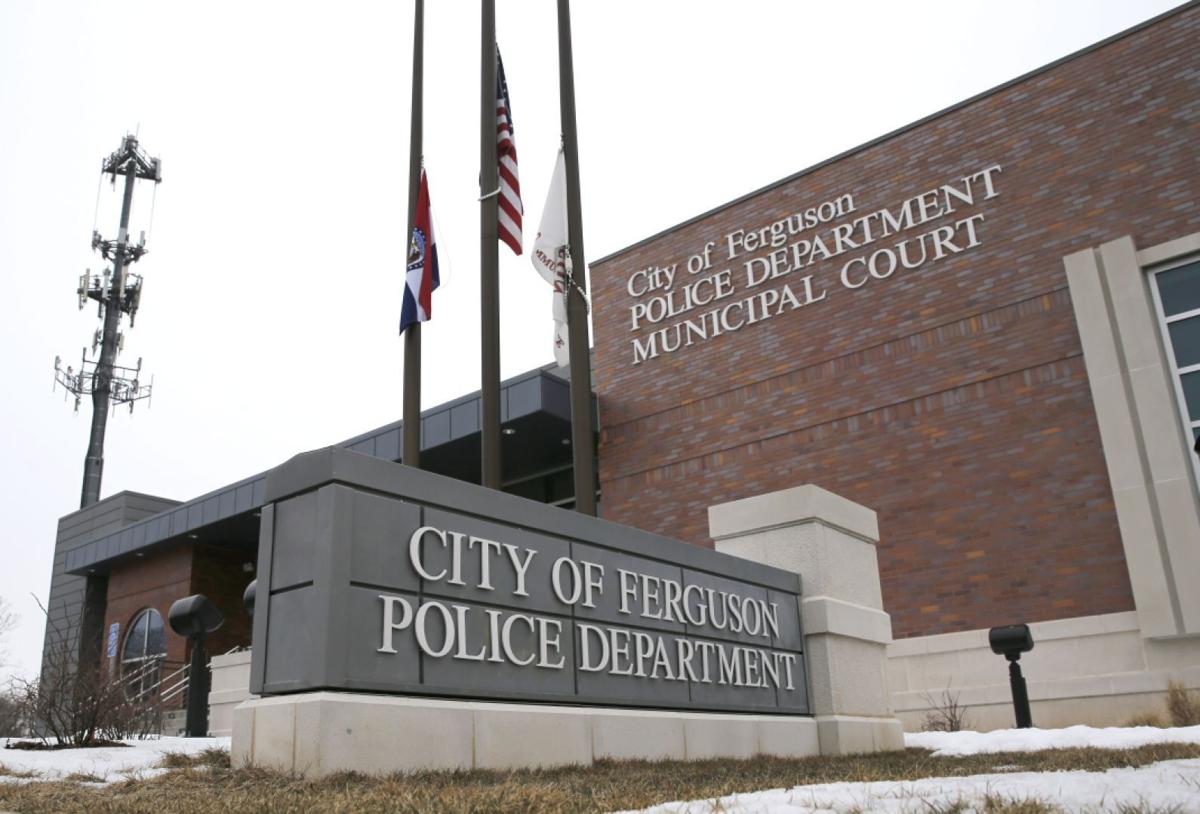 ST. LOUIS • A jury in federal court awarded on Friday $3 million to the family of a naked unarmed man who died in 2011 after being Tased four times by a Ferguson police officer.
Jurors found in favor of the wife, mother and 17-year-old son of Jason Moore, who died Sept. 17, 2011, and against Ferguson and former Ferguson police Officer Brian Kaminski.
Mark Floyd, one of the lawyers who represented Moore's wife, Tina Moore, said that after the unanimous verdict, jurors told him "that they couldn't sleep at night. It was very disturbing."
Floyd said the seven jurors found that Kaminski used excessive force on Moore, and Ferguson failed to properly monitor, discipline and supervise officers, creating an atmosphere where officers were "very loose" with their use of force.
They did not find malice on the part of Kaminski. Floyd said lawyers never suggested that Kaminski, who now works for the Arnold Police Department, was trying to cause Moore's death.
The lawsuit claimed that Kaminski fired his Taser four times, including three times after Moore had fallen to the ground and without giving him a chance to respond to Kaminski's commands.
Attorneys for relatives have also said that Moore was more at risk of death because he was slender and because the Taser barb lodged near his heart, and that Kaminski should have known that.
They say that police should not have used the Taser because Moore was not violent, resisting or fleeing. They say Ferguson police were more prone to use Tasers, citing a 2015 Justice Department report that was critical of policing in Ferguson, including their use of force and their use of Tasers and similar weapons.
Attorneys for Kaminski, Ferguson and former police Chief Tom Jackson said Moore was trying to get up and was refusing to comply with Kaminski's orders.
They declined to comment after the verdict, other than confirming the verdict amount via email. Jackson also declined to comment.
Jackson was dropped from the suit before the case reached the jury, Floyd said.
Moore was naked and unarmed that morning, but he had been running in traffic and shouting "I am Jesus" and "God is good." He also struck at least one car with his hands, according to police. When Kaminski arrived, Moore had just walked from behind a building on Airport Road and was at the curb.
Kaminski has said that Moore began to yell at him and walk aggressively toward him, according to court filings. Kaminski then backed away and ordered Moore to the ground. Moore began to run, pinwheeling his arms, and Kaminski used his Taser when Moore was 8 to 10 feet away, dropping Moore to the ground.
Kaminski has said that he shocked Moore when he tried to get up. During the third shock, another officer, Michael White, handcuffed Moore.
Officers called for medical help, then noticed that Moore was unresponsive. White began chest compressions, and they tried to hurry the medical response, filings claim.
The trial began Monday. In an Oct. 4 pretrial ruling, U.S. District Judge Stephen Limbaugh Jr. wrote that a jury would have to decide whether the pause of less than one second between the first and second shocks, and pauses of less than two seconds between subsequent shocks, constituted a "reasonable amount of time."
"If Mr. Moore was not violent, resisting, or fleeing in between Tasings, then he had a 'clearly established right to be free from the use of Tasers,' " Limbaugh ruled.
Floyd said he got the sense that Ferguson and other departments would now take a closer look at their use of force policies.
"You can't just Tase someone as much as you want," he said. "After the first time, a Tase has a pretty devastating effect on somebody."
He also said that the verdict "kind of cleared (Moore's) name," showing that he was "not a bad guy that caused his own death by assaulting an officer."
Christine Byers of the Post-Dispatch contributed to this report.