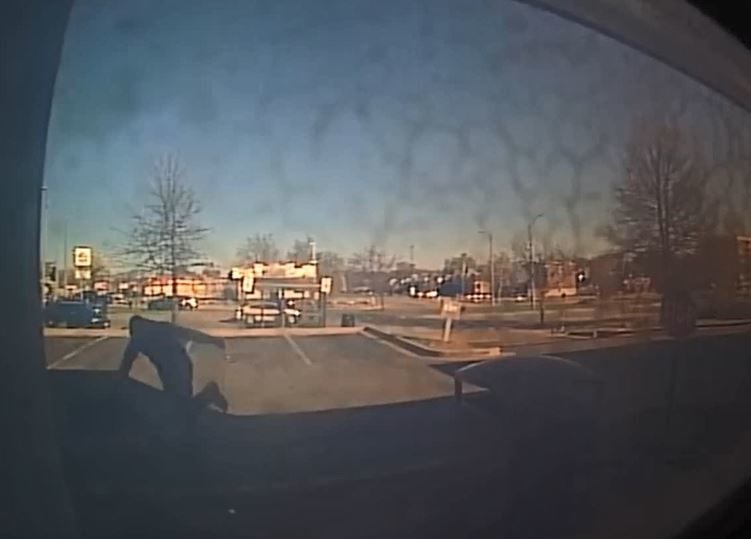 UPDATED at 1 p.m. Friday with video of the arrest. This story originally published Thursday at 9:50 p.m.
ST. LOUIS — In a rare case Thursday, a St. Louis jury convicted a former St. Ann police detective for using excessive force when he repeatedly kicked a man who tried to surrender during an April 2019 arrest.
Ellis C. Brown III, the former head of the St. Ann police detective bureau, was found guilty of federal felony deprivation of rights under color of law. He was released on bond until his sentencing hearing set for Sept. 15, when he could face a maximum of 10 years in prison.
Convictions on the charge, the federal government's main avenue for prosecuting excessive force by police, are rare. Data collected by Syracuse University shows that there have been 11 such convictions nationally so far in FY 2021. 
Brown's case entered on a key piece of video evidence from an ATM surveillance camera in a north St. Louis bank parking lot.
In the video, a silhouette that other police officers during the trial identified as Brown can be seen repeatedly kicking a man lying facedown in the parking lot while another St. Ann officer is on top of the man attempting to handcuff him. Within a few seconds, two St. Louis police officers enter the frame and the kicking stops.
The victim in the case, Steven Kolb, was transported after the arrest by a medical helicopter and had four broken ribs and several broken bones in his face, U.S. Attorney Sirena Wissler said in her closing argument at trial.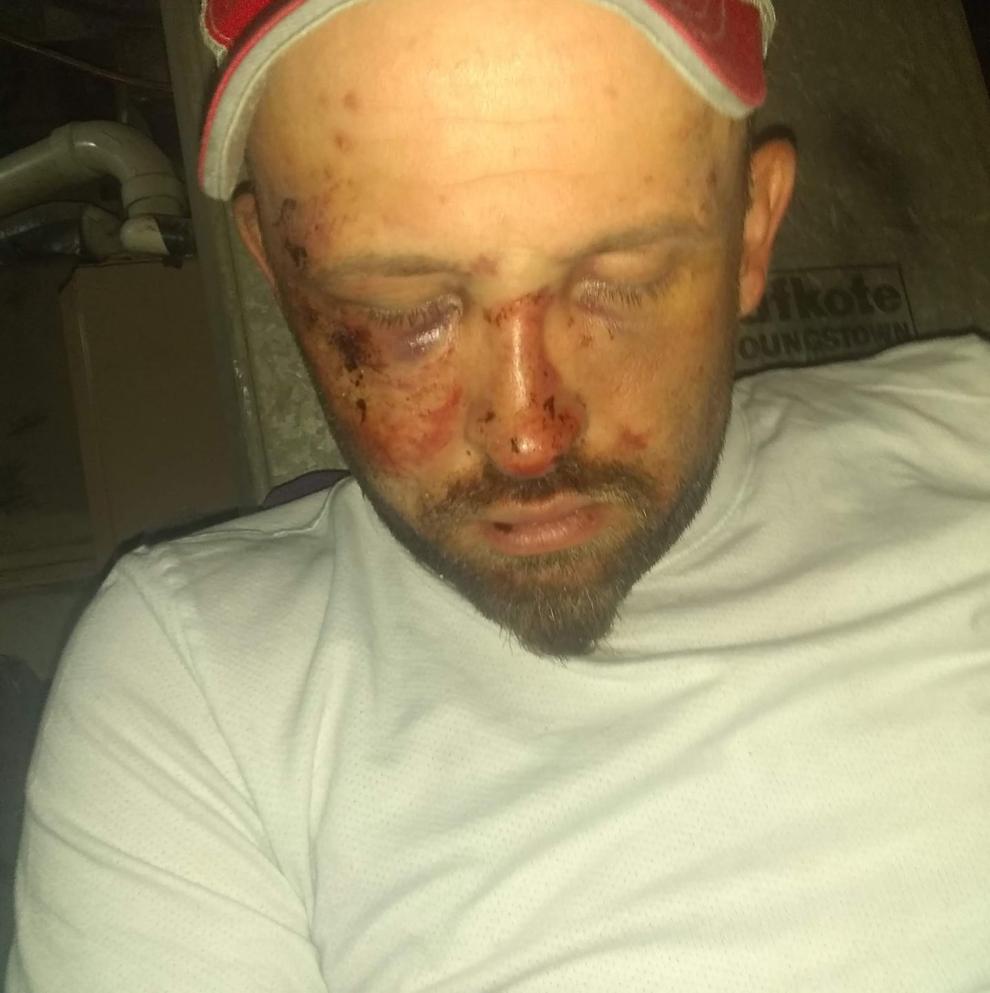 The beating happened after Kolb led St. Ann police on a 25-minute vehicle pursuit through north St. Louis County and north St. Louis. The chase ended in a crash, and Kolb initially tried to run away before lying flat on his stomach in the bank parking lot with his hands outstretched, according to witness testimony.
"Ellis Brown was interested in one thing and one thing only: retribution," Wissler argued in her closing.
Defense attorney James Towey said in his closing statement that Brown at the time could have believed Kolb had a weapon and may have reached for it while lying on the ground, though no weapon was found.
"Police work is a very dangerous job," Towey told the jury, emphasizing that the key video in the case lasted 22 seconds. "They make split-second decisions."
Towey argued that when Kolb lay on the ground, it was "fleeting compliance" and did not show that he posed no threat.
The series of events leading to the beating started about 5 p.m. on April 9, 2019, according to nearly two days of testimony in the trial.
Another St. Ann officer attempted to stop Kolb while he was driving a Hyundai sedan that had no registration sticker on its plates. St. Ann police documents also say the car was under suspicion of visiting a nearby drug house.
Kolb testified in trial that he thought he had a warrant out for his arrest — though there was no warrant at the time — so he decided not to stop.
Several police officers, including Brown, soon joined the pursuit.
Prosecutors played dashcam video of the pursuit showing that Brown's detective vehicle led a portion of the chase and drove onto the sidewalk in attempts to weave between cars.
Several St. Ann police vehicles and the car Kolb was driving eventually crashed near the U.S. Bank at 3515 North Kingshighway where the beating and arrest took place.
Four other officers on scene during the arrest testified for the prosecution in the case.
The jury deliberated for more than six hours Thursday before reaching a guilty verdict. The jury also elevated the deprivation of rights charge to a felony by finding that Brown used a dangerous weapon — his feet — and caused bodily harm.
Court documents show a St. Ann police internal affairs review of Brown's use of force during the April 2019 arrest cleared Brown of wrongdoing.
Several misconduct complaints
Brown was hired in St. Ann in February 2017, a month after leaving St. Louis police amid an investigation into his handling of a crash in the Central West End.
Brown and his partner were accused in state disciplinary records of failing to report the September 2016 crash or render aid when a driver they were tailing lost control of her car and hit a light pole, causing a fire that engulfed the vehicle.
The woman in the crash was not seriously injured, according to St. Louis police. Brown and his partner were also accused of later lying on reports to account for their time that night, according to disciplinary records from the Missouri Department of Public Safety.
Brown denied the misconduct in court filings, but state officials placed his police license on probation. Prosecutors attempted to introduce the discipline case as evidence in this weeks' trial, but the request was denied by Judge Audrey G. Fleissig, who oversaw the trial. 
The shooting prompted protests, but the St. Louis Circuit Attorney's Office declined to charge either officer, finding that they could argue a reasonable fear for their lives when Powell approached them with a knife. Powell's family sued the officers and the city in 2017.Brown later drew attention again when multiple criminal cases connected to his St. Louis police investigations were thrown out of court. Lawyers found he had submitted nearly identical language on at least 19 search warrant applications. In each, he said a tip and stakeout indicated drug sales at a home.
Brown was promoted through the ranks at St. Ann police and was involved in a number of high-profile investigations before he left the department in August 2020.