CLAYTON • A jury in St. Louis County found Trenton Forster guilty of first-degree murder in the 2016 shooting death of St. Louis County police Officer Blake Snyder.
The jury returned the verdict around 4:30 p.m. after about four hours of deliberation.
Forster, 20, showed little reaction when the judge read the verdict. He shook his head slightly. His mother sobbed.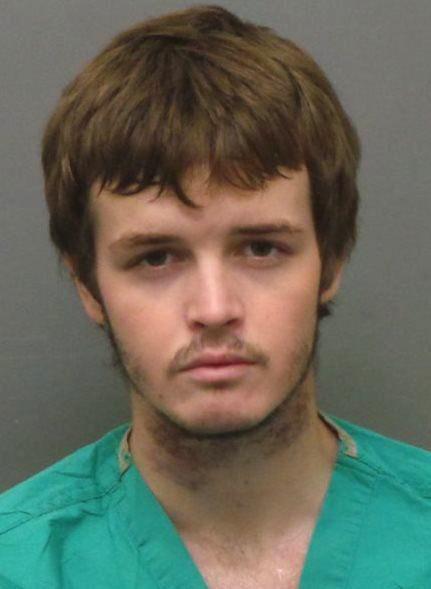 Snyder's widow, Elizabeth Snyder, walked out of the courtroom to the hall, where relatives and supporters exchanged hugs. She and Blake Snyder's parents left the courthouse without commenting after the verdict was announced. 
Elizabeth Snyder later posted on her Facebook page: "Thank you, God!
"Now I can return home and squeeze my little munchkin and one day tell him how justice was served."
The couple's son was 2 when his father was killed.
Even Forster's attorney had conceded in opening statements that Forster killed Snyder. The jury had to decide whether it was a deliberate action or whether his mental illness and drug use led to a "diminished capacity" more suited to a second-degree murder verdict.
Sentencing was set for April 18. The mandatory sentence for first-degree murder is life in prison without parole. Prosecutors did not seek the death penalty.
Forster's attorney declined to comment on the verdict. He said Forster would appeal. Forster's father declined to comment.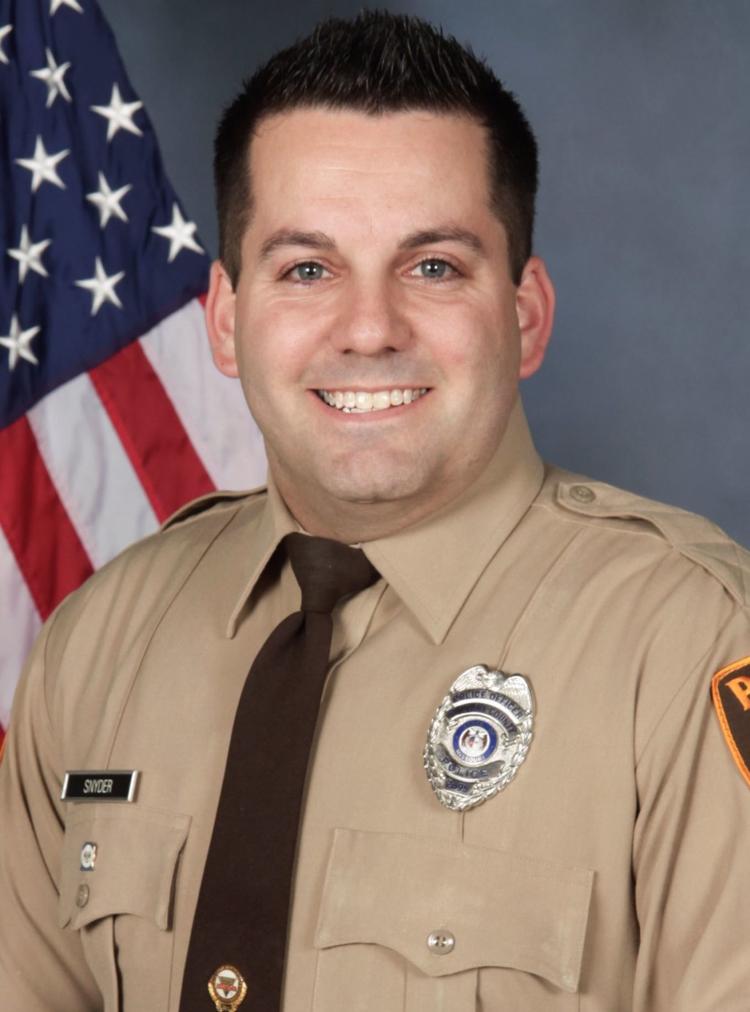 Snyder was killed when he answered a disturbance call in the community of Green Park around 5 a.m. on Oct. 6, 2016. Forster had pounded on the door of a friend's house, demanding to be allowed inside. His friend's mother refused to let him in and called the police.
Forster was sitting in his car when Snyder pulled up behind him. Another police car pulled in front of him, boxing him in.
Snyder approached Forster's car, saying, "Hey, bud, let me see your hands," then, "Police, show me your hands!" according to testimony. Officer John Becker, who was also at the scene, then heard a pop and saw Snyder fall. Forster had shot Snyder once in the chin, severing his carotid artery, assistant prosecutor Alan Key said.
When the call came in Oct. 6, 2016, Snyder was nearly done with his shift. And he wasn't the closest car to the scene.
But he "jumped the call," telling dispatchers he would respond.
Key played the radio traffic as he began closing statements Friday morning in Forster's trial.
"It'll be the last time you hear his voice," Key said. "He jumped the call to help a fellow officer."
Just 83 seconds elapsed between the time Snyder arrived and the call that shots had been fired and an officer was down, Key said.
Stephen Reynolds, Forster's public defender, has argued that second-degree murder was more appropriate, citing a "diminished capacity" because of Forster's history of trauma, mental illness and drug use.
Before closings Friday morning, a second juror was dismissed and an alternate was seated to decide the case.
Dozens of police officers lined the hall of the courthouse as Elizabeth Snyder made her way to the courtroom for closing statements Friday morning. 
Key portrayed Forster as a "liar" and "manipulator." He said he had strong anti-police, anti-government beliefs and had been on a "massive bender."
"There's no disagreement on both sides that his drug addiction was rampant and out of control," Key said.
A St. Louis County police officer was shot and killed on Oct. 6, 2016. The suspect is in critical condition. According to police, officer Blak…
He described the 10 times Forster tried to obtain a gun before ultimately succeeding, and incidents in which he told people that he wanted to get into a confrontation with police.
"Blake Snyder would never have walked up to that car that way" had he known Forster "was suicidal with a weapon," Key said.
"Snyder jumps a call at 5 in the morning at the end of his shift and goes, 'Hey Bud,'" as he walked up to the driver's side of Forster's car, Key said.
"That's the kind of guy he was. There to defuse the situation, be nice, be polite. And it cost him his life."
Reynolds told jurors that the question they had to answer was whether Forster's mental illness left him unable to deliberate. 
He detailed the problems in Forster's childhood, calling the parenting Forster received "disastrous."
Forster's best chance for help came when he was admitted to a mental health facility, but his father got him out early because Forster didn't like it there, Reynolds said.
"Did his bipolar manic phase of his illness impact his behavior, impact his cognition, awareness of his surroundings, so that he could deliberate?" Reynolds asked.
The night of the shooting, he said, Forster wasn't aware of anything going on after he was told he couldn't come inside his friend's house. "Trenton was is in such a state that he wasn't aware of anything until 'Hey bud,' and he reacted," Reynolds said.
"This is a murder case," Reynolds said. "Certainly he could make choices but one of the choices he could not make was that he had bipolar. One of the choices that he could not make was that nobody in his family could get him help when they knew how serious this was. That's not a choice he made."
Key called Reynolds' arguments "a lot of excuses." Forster was an adult, he said. He knew exactly what he was doing, calling it classic "suicide by cop."
Forster was always changing his story, Key said. "Do not let the defendant manipulate a group of people one more time. It's a murder 1 case, not murder 2. He's making an excuse for the one millionth time in his life."
St. Louis County Prosecuting Attorney Wesley Bell, in a news conference after the verdict was announced, said the jury "reached the right verdict."
"The bottom line was he said he was going to do it, he did it and he needed to be held accountable, and I'm glad the jury did that and that the family can now start that healing process," Bell said.
St. Louis County police Chief John Belmar said Snyder loved being a police officer and took pride in his work.
"We're better off for people like Blake Snyder that he made a decision to serve our community," Belmar said. "Thank God for Blake Snyder."
Nassim Benchaabane of the Post-Dispatch contributed to this article.
First-Degree Murder conviction for Trenton Forster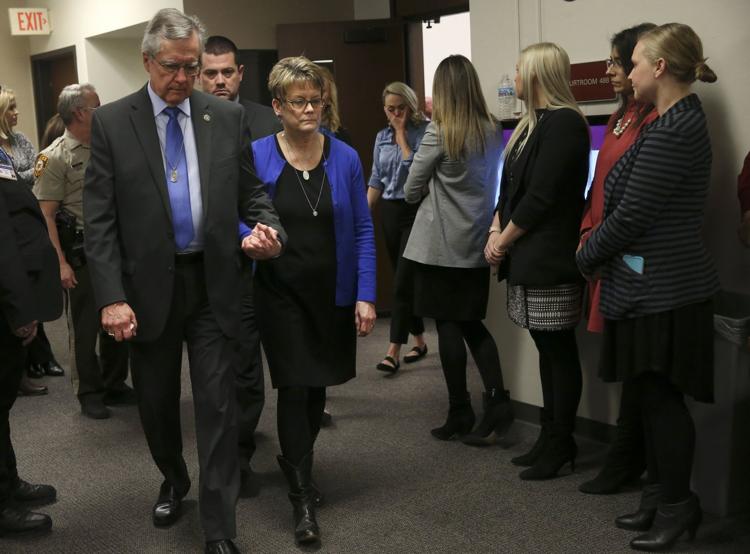 First Degree Murder conviction for Trenton Forster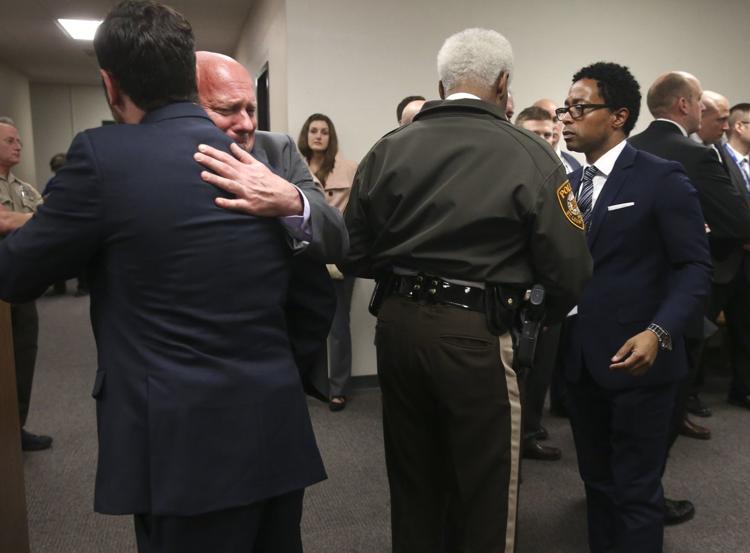 First-Degree Murder conviction for Trenton Forster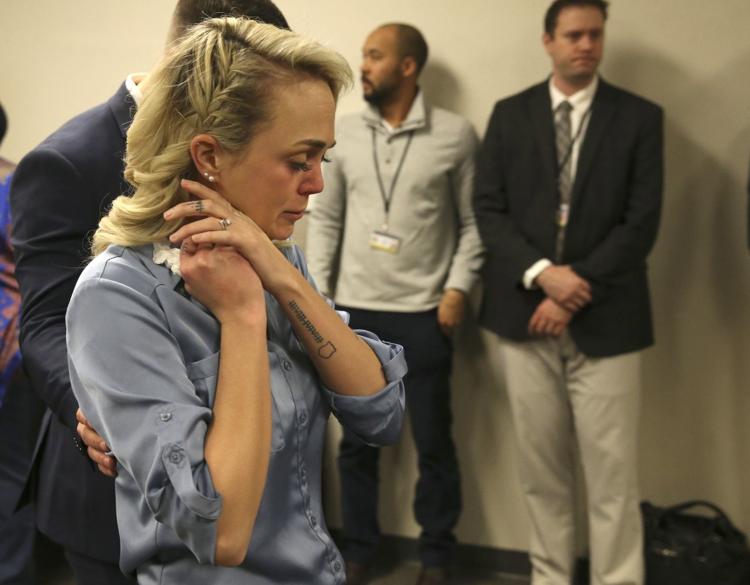 First-Degree Murder conviction for Trenton Forster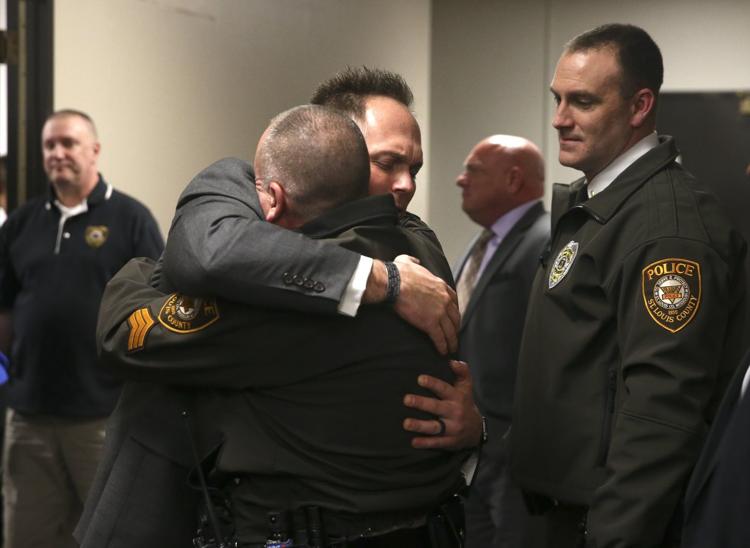 First-Degree Murder conviction for Trenton Forster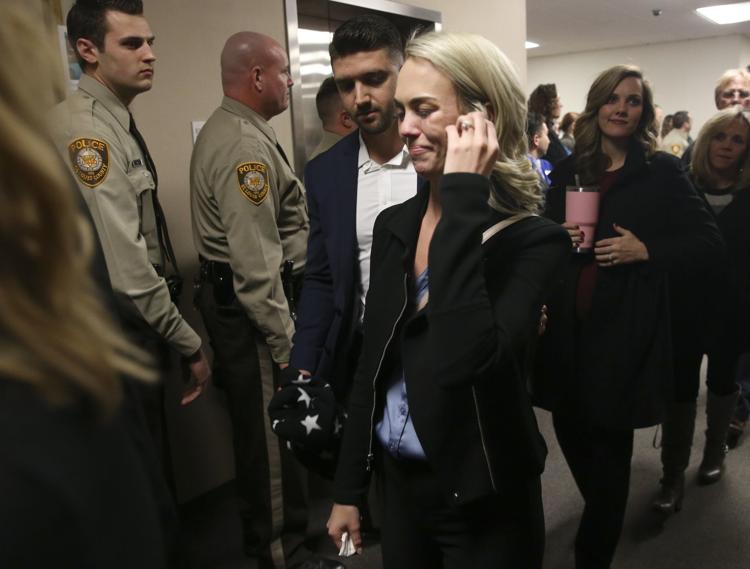 First-Degree Murder conviction for Trenton Forster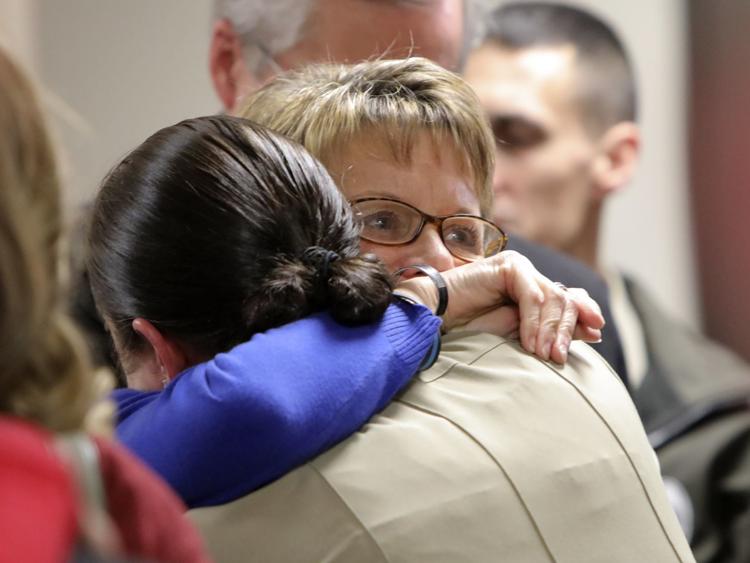 Jury gets case in murder trial of policeman Blake Snyder killing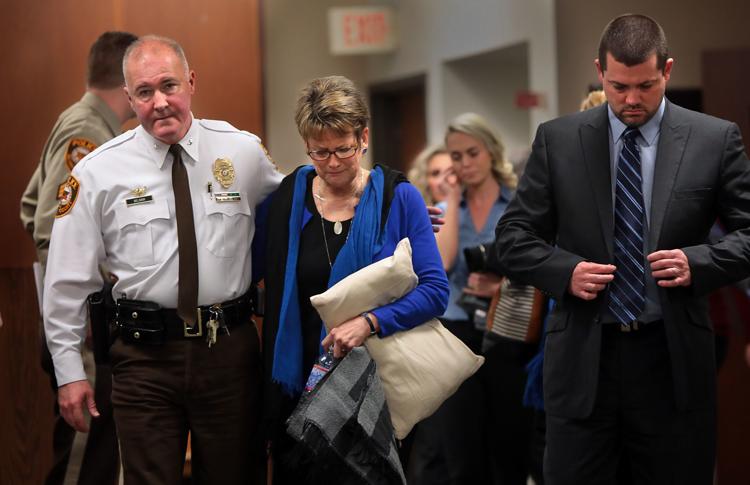 Jury gets case in murder trial of policeman Blake Snyder killing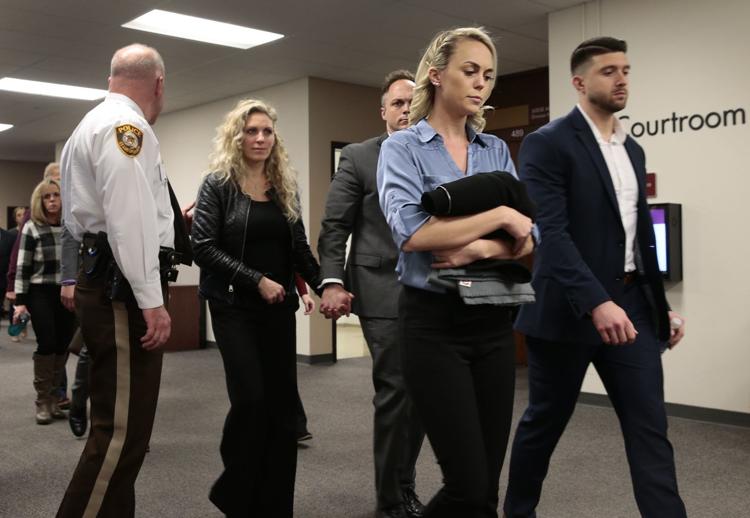 Jury gets case in murder trial of policeman Blake Snyder killing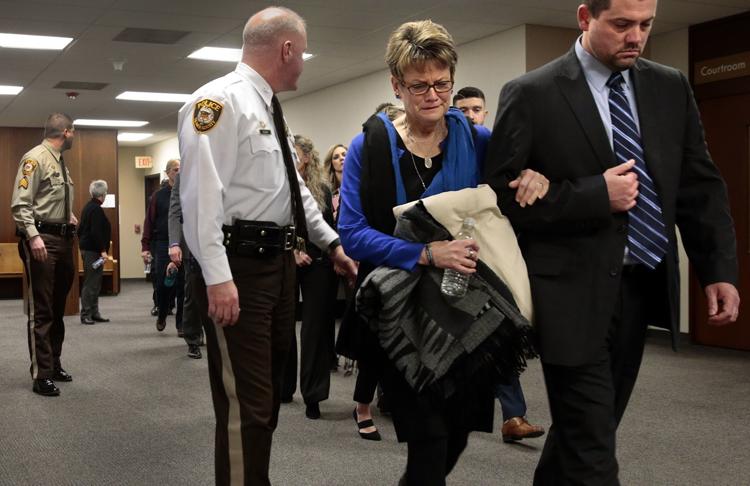 Closing arguments begin in policeman Blake Snyder killing
Final day of trial begins for man accused in officer's death
Jury gets case in murder trial of policeman Blake Snyder killing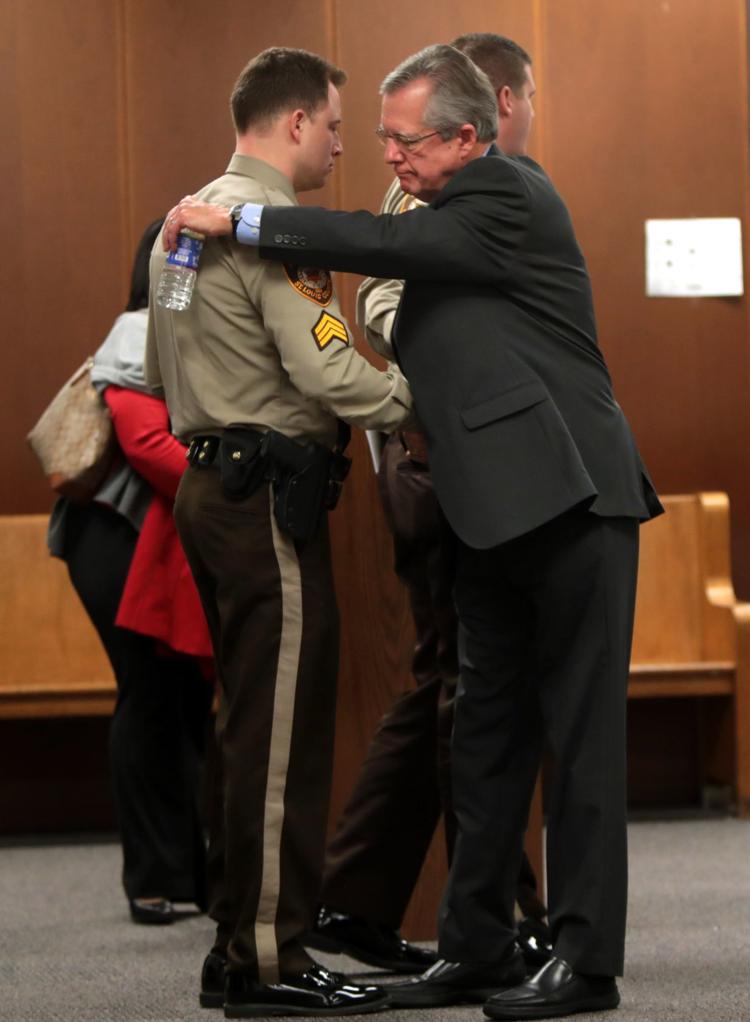 Closing arguments begin in policeman Blake Snyder killing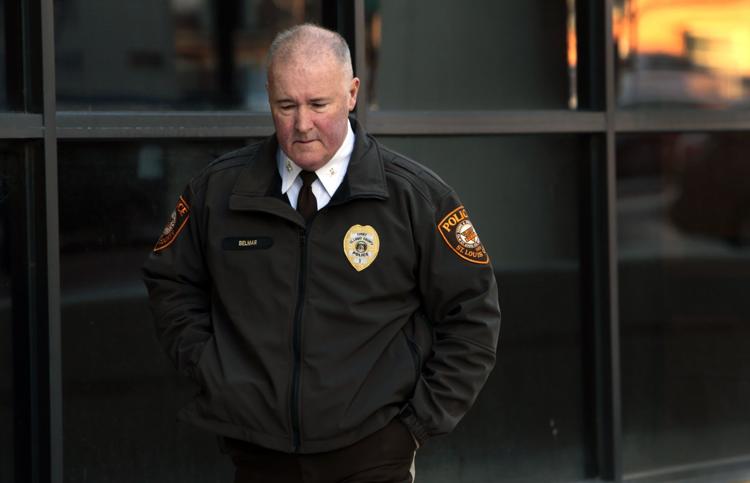 Closing arguments begin in policeman Blake Snyder killing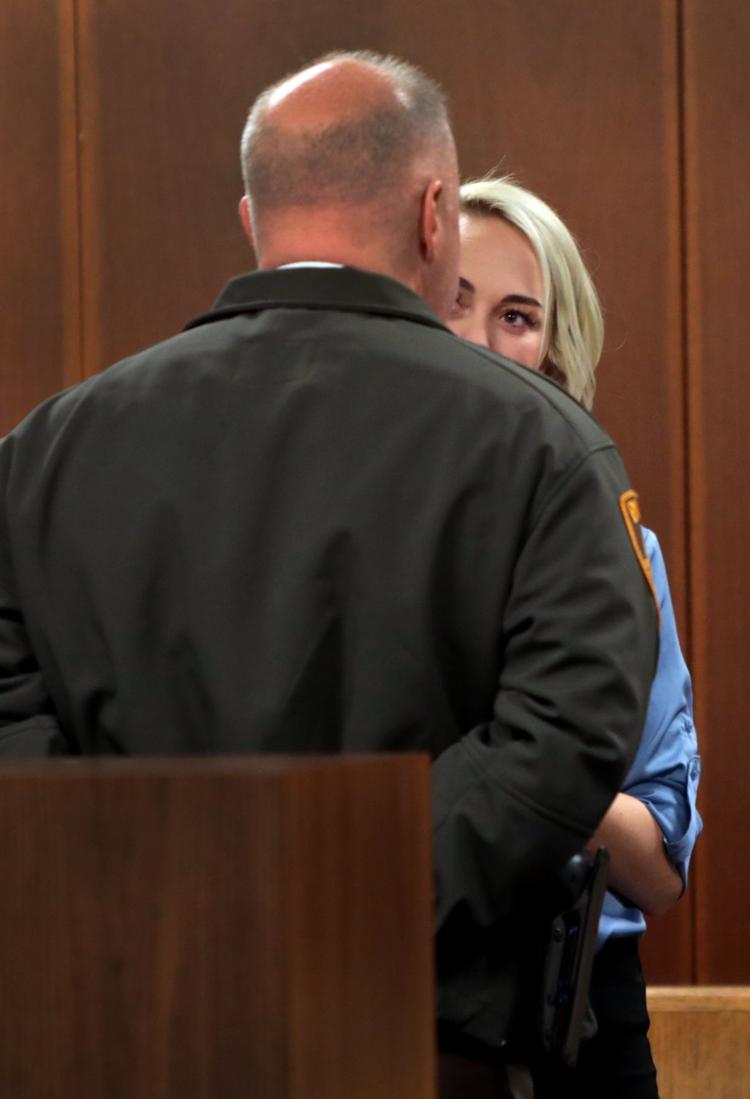 Closing arguments begin in policeman Blake Snyder killing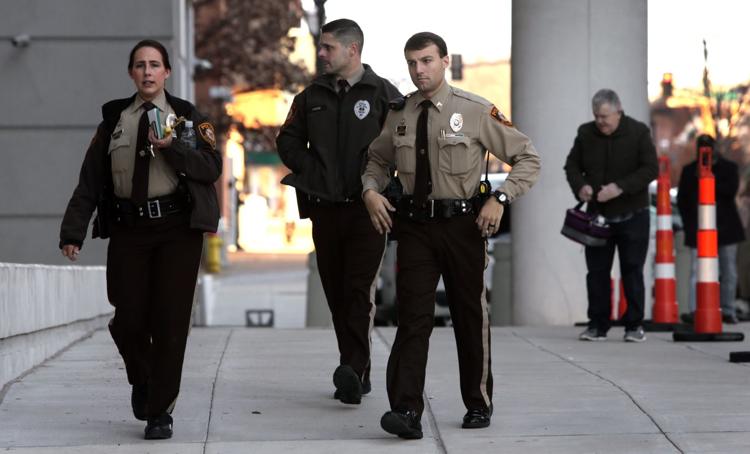 Final day of trial begins for man accused in officer's death