ST. LOUIS • A federal jury here on Wednesday rejected a civil suit filed against Ferguson police over a man's claims that he'd been beaten while handcuffed in jail in 2009.
Jurors found in favor of the officers and against Henry M. Davis, formerly of St. Charles.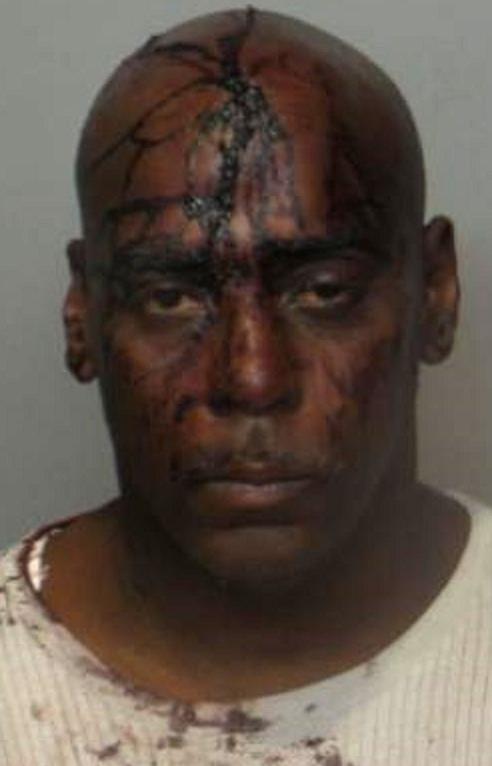 "It's gratifying that after all this time, the defendants were finally vindicated," said Peter Dunne, one of the lawyers for the officers. Dunne said that jurors deliberated just an hour. He also said that while they found in favor of Officer Michael White in his battery counterclaim against Davis, they did not award White any money.
It was the second time Davis' lawsuit has been denied in court.
Davis sued Ferguson and three officers in 2010, claiming that he suffered a concussion and a cut on his head after being arrested for allegedly driving while intoxicated. The suit also said that he had been charged with a crime for bleeding on the officers' uniforms. Police said that Davis, while resisting being placed in a cell, lashed out first, and denied that he was struck after he was taken to the floor and cuffed.
The city was dismissed from the case before trial.
In 2014, before a different jury could deliberate in the first trial, U.S. Magistrate Judge Nannette Baker granted a motion for judgment in favor of Officer John Beaird, saying there was no evidence that his conduct had risen to the "conscience-shocking level" required to find against him. She ruled that Davis' injuries were minor enough for the officers to escape liability for a constitutional violation.
Last summer, however, a three-judge panel of the 8th U.S. Court of Appeals reversed Baker's decision. Judge James B. Loken wrote: "No case acknowledging this issue has held that serious injuries such as 'a concussion, scalp laceration, and bruising' can be considered de minimis (too trivial to consider) as a matter of law for qualified immunity purposes."
At the first trial, Baker also had ruled against Davis on his claim that he was falsely charged with "property damage" for bleeding on the officers' uniforms. That decision was not reversed on appeal.
Davis was stopped for speeding and then arrested for allegedly driving while intoxicated early on Sept. 20, 2009. After Davis refused to enter an occupied cell, "a short, bloody fight ensued," Loken wrote.
Davis claimed that he was wrongly arrested and beaten "without provocation while he was handcuffed on the ground," Baker wrote in her decision. Officers claimed that Davis was drunk, belligerent and refused to enter his cell.
Officer Michael White told jurors this week that an "agitated" Davis was standing outside the cell, fists balled, as if ready to fight. White pushed Davis into the cell, intending to close him inside. But Davis grabbed him and punched him in the nose, fracturing it, White said.
Davis then lunged forward, causing White and the other officers to fall, White said.
The third officer named in the suit, Kim Tihen, left the force and was a member of the Ferguson City Council. Davis is a welder and has moved to Mississippi, one of his attorneys said last year.