GRANITE CITY • A teenager has been charged in juvenile court in the hit-and-run death of a man on a bike trail here last summer, the Madison County state's attorney's office said Monday.
The suspect, 16, is charged in juvenile court with reckless homicide and failure to report an accident involving personal injury or death. He is held in the county detention home in Edwardsville. 
The body of Jack Hoppe, 35, of the 2500 block of State Street in Granite City, was found about 6 a.m. June 6 on a Madison County Transit bike trail, about about 100 yards north of Victory Drive and Terminal Avenue.
An autopsy showed that Hoppe had multiple broken bones and internal injuries caused by a vehicle. Police believe he may have been sleeping on the trail when a car came along.
An investigation led to the juvenile, who lives in Granite City. Prosecutors said that if he is convicted, the penalty could range from probation to incarceration.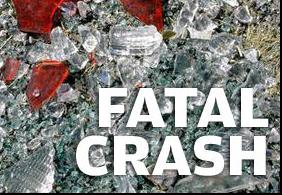 Want to stay smart about what's happening in St. Louis? Make a modest investment in a Post-Dispatch subscription and I'll tell you how developments around the world affect local businesses big and small.
Shake off your afternoon slump with the oft-shared and offbeat news of the day, hand-brewed by our online news editors.