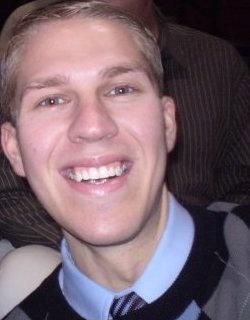 A letter from the principal to parents states that Andrew Sears, assistant school leader, stopped working at the school on Thursday.
Tiara Abu, the school leader at the charter elementary school, sent a letter to parents Friday announcing the departure of Sears. According to the school website, Sears was in his second year at KIPP:Victory. The school opened in 2014.
Police and the state Department of Social Services were contacted Oct. 8 and Nov. 10 for alleged physical abuse at the school, 955 Arcade Avenue. Sears was accused of bruising a girl, 7, and a boy, 5. He was put on leave, pending the outcome of investigations by police, the state and KIPP.
Tammy Howard said she became alarmed Nov. 10 when she went to the school to pick up her kindergarten son and he had bruises on his face and chest. He told her Sears had grabbed his face with one hand and squeezed hard. She brought it to the attention of school officials, and then she called police.
Hope Whitehead, an attorney for the families of both children, said state social services workers first dismissed the girl's claims as unsubstantiated, but those concerns were reinvigorated by the second accusation involving the boy. The kindergartner had been disciplined at school the day his mother saw his bruises, the attorney said.
Howard said she was glad Sears was no longer at the school. She removed her son from KIPP the week of Nov. 10. He now attends a city district school.
Yah Ammi, the father of the girl, said his daughter also went to a different school.
"My daughter's been traumatized," he said.