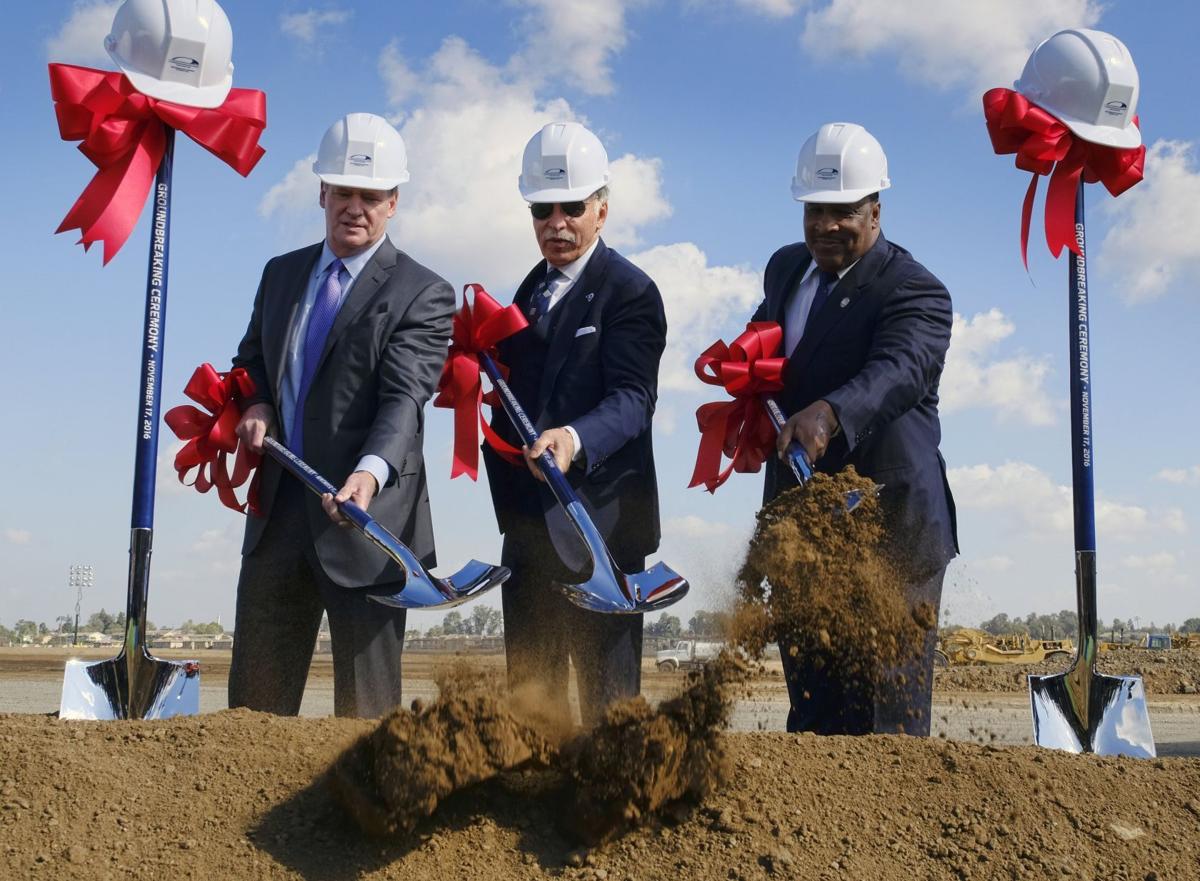 ST. LOUIS — Los Angeles Rams owner Stan Kroenke, his team and the National Football League want the U.S. Supreme Court to hear why a lawsuit over the team's 2016 departure from St. Louis should be settled behind closed doors.
The legal maneuver is likely to reignite frustrations among local Rams fans and city leaders who felt betrayed by Kroenke's decision to pull out of St. Louis for a fresh start on the West Coast.
Kroenke's lawyers said in their motion that the Missouri high court's ruling will cause "irreparable harm" to the Rams by denying the team's "bargained-for right to resolve this case outside of court in an efficient and cost-saving manner."
The lawsuit — the biggest of four filed by fans and government entities after the team's exodus — was filed 15 months after the Rams left. The dome authority, St. Louis and St. Louis County sued the Rams, the NFL and 31 other NFL teams and owners alleging breach of contract, fraud, illegal enrichment and interference in business by the Rams and the NFL, causing significant public financial loss.
A lawyer for the plaintiffs declined to comment Thursday. A Rams spokesman could not be reached.
The other lawsuits involved fans who bought tickets and team merchandise and tried to get some of their money back, season ticket holders who sued over the price of personal seat licenses, and the dome authority, officially called the St. Louis Regional Convention and Sports Complex Authority, which went to court over the Rams' former practice facility in Earth City.
Kroenke's appeal for arbitration faces long odds of ever reaching the nation's highest court, which hears only a sliver of the thousands of petitions it receives each year.
Legal scholars said Thursday that the case is unlikely to make it there because the dispute over the Rams' contract is primarily a local issue, not a constitutional question.
"Usually, the Supreme Court takes cases that have meaning in other circumstances," said John Drobak, a professor at the Washington University School of Law. "I'd be surprised if the Supreme Court would get involved in something so narrow."
Resolving the dispute, Drobak said, "won't affect anybody except us in St. Louis. It's so specific."
However, he said it's not completely off the table, because federal arbitration law does give the Supreme Court the authority to hear the case.
"I wouldn't be 100% confident that they won't take the case, but I think it's very unlikely they will," Drobak said.
Three courts have already ruled against Kroenke:
St. Louis Circuit Court ruled against Kroenke's motion to transfer the case to arbiters in December 2017.
And, on Tuesday, the Missouri Supreme Court again denied Kroenke's appeal.
---
In January 1995, we were all a bit giddy ... because the Rams were coming to town