CLAYTON • A Ladue police officer who said she accidentally shot a woman accused of shoplifting when she actually meant to use her Taser has been charged with second-degree assault.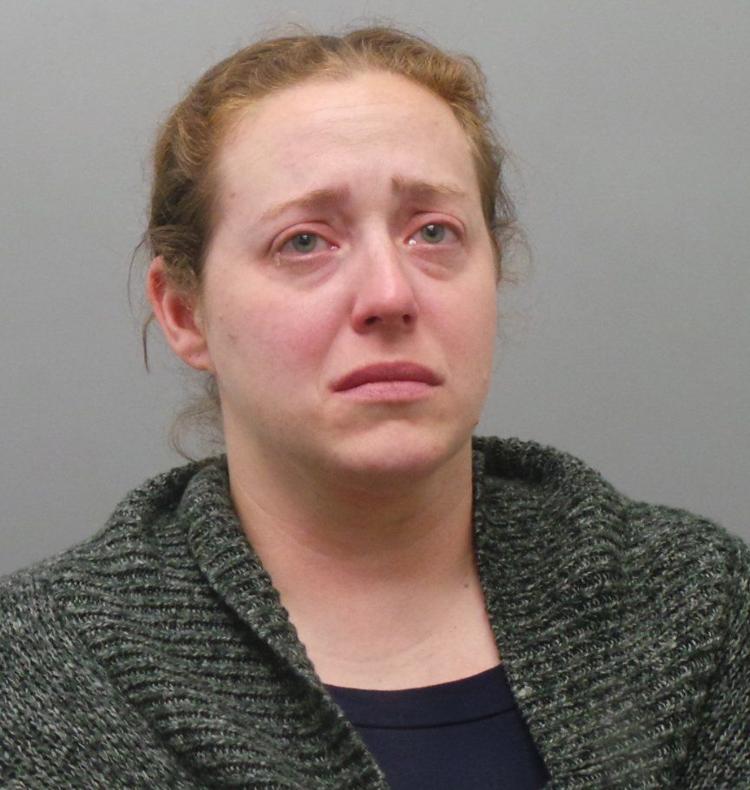 St. Louis County Prosecutor Wesley Bell charged Julia Crews, 37, with the felony count on Wednesday. Crews, who has been a Ladue police officer for 13 years, faces up to seven years in prison.
Her bail was set at $20,000. She was booked Wednesday afternoon, posted 10 percent of the bail and was released.
Bell said at a news conference Wednesday afternoon that his office, St. Louis County police investigators, and a committee of former prosecutors, defense attorneys and judges had all agreed the charges were appropriate. State law defines second-degree assault as recklessly causing serious physical injury or recklessly causing physical injury with a firearm.
"It is our position that the officer's actions were reckless," Bell said.
The officer's attorney, Travis Noble, told the Post-Dispatch Monday that his client thought she had pulled her Taser, but had actually drawn her weapon and fired it at the 33-year-old woman on April 23 on the parking lot at Ladue Crossing Shopping Center.
The woman, identified by family members as Ashley Hall, is expected to survive her wounds but remains hospitalized. She has not been charged with a crime, though authorities said the investigation was continuing.
Bell agreed with Noble's account that Crews had warned she would use her Taser, and said Hall continued to run. But he said Hall did not pose a threat to Crews.
"In this case, the officer's safety was never in question," Bell said.
Bell said his office had reviewed surveillance video in the case but that it would not be made public yet. He said evidence would be released "at the appropriate time."
The officer's attorney said he met with prosecutors and told them that they were "overcharging" his client and that when a jury finds that there is not enough evidence to convict Crews on that charge, the "whole city is going to burn down" and it is going to be on them for setting the wrong expectations.
"This was in no way intentional," Noble said. "If she were here right now, she would tell you she never meant to shoot her and that she was never in fear for her life. This was an accident. A very tragic accident."
'Fighting for her life'
Family members said they were happy with the charge. Hall's mother tearfully addressed reporters after the announcement.
"I am praying for (Crews), and I am praying for my daughter right now," Karen Carter said.
Hall's father, Robert Hall Sr., said Wednesday that she was "fighting for her life" after five surgical procedures.
"We are not out here saying 'Oh, yeah, let's get her,'" Robert Hall said. "No, we just want (Ashley Hall) to get well."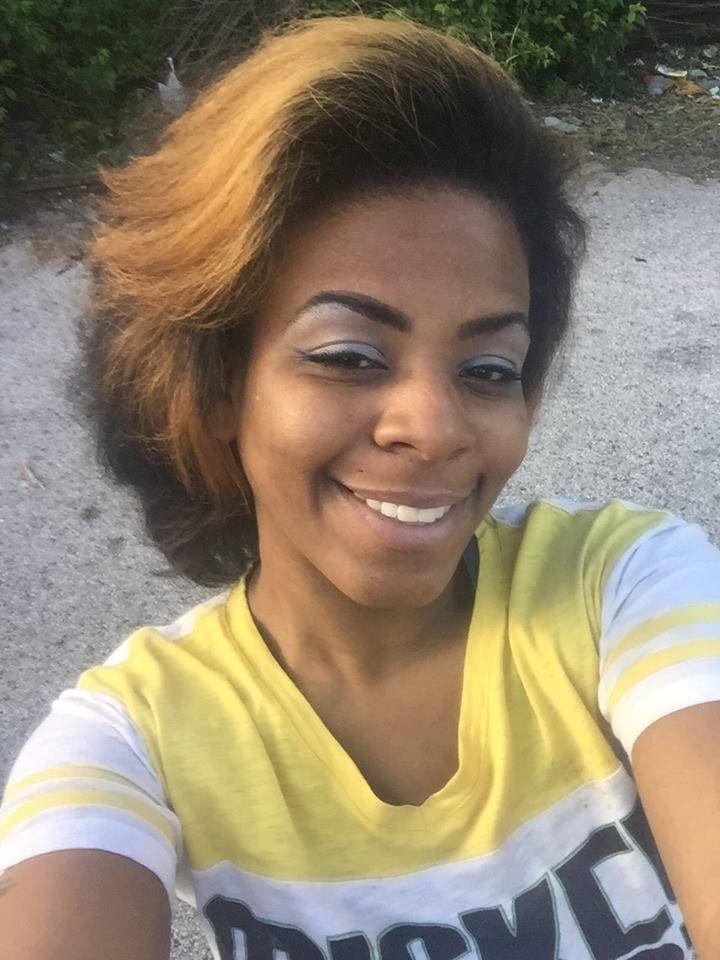 Ashley Hall's mother echoed that statement.
"I'm not angry," Carter said. "I have to have mercy in my heart … and right now I need everyone to pray for my daughter."
Crews shot Hall after being called to a report of shoplifting at the Schnucks grocery at 8867 Ladue Road, near Interstate 170.
Hall was one of two women accused by the store of pushing at least one grocery cart of items they did not pay for past a self-checkout area. Sources familiar with the incident say the merchandise included hundreds of dollars worth of meat and fish.
Hall's relatives dispute that she stole anything and say she left the store with only balloons she had bought for her mother's birthday.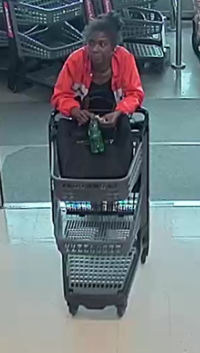 When Schnucks workers stopped the women at the door, one of the women abandoned her cart and ran out of the store, according to the grocer. Police are still searching for that woman and released a surveillance image of her.
The grocer said the second woman, holding balloons she had paid for, grabbed some items that hadn't been paid for from a cart. After a brief struggle with one of the workers, she ran out of the store, too, according to Schnucks.
Ladue police were called about 3 p.m.
St. Louis County police, who are investigating the shooting, said one of the two alleged shoplifters, now identified as Hall, told Crews she had been injured during an altercation in the store.
Noble said Crews found the woman standing on an island in the parking lot. Crews then called an ambulance and tried to ask her what happened.
Crews tried to handcuff the woman, but she broke free and started running, Noble said. The officer chased her, yelling for her to stop. She shouted "Taser! Taser! Taser!" seconds before firing once, Noble said.
But she had mistakenly grabbed her gun instead of her Taser, Noble said. When the woman fell, Crews "realized her mistake and immediately rendered first aid," Noble said.
Crews had pulled her 9 mm Glock from a holster on her right hip, Noble said. The Taser was holstered just inside her left hip. Ladue officers, like most officers, carry their Tasers on their weak side to force officers into a different muscle memory pattern when drawing their less lethal weapon. It's known as a "cross-draw" position.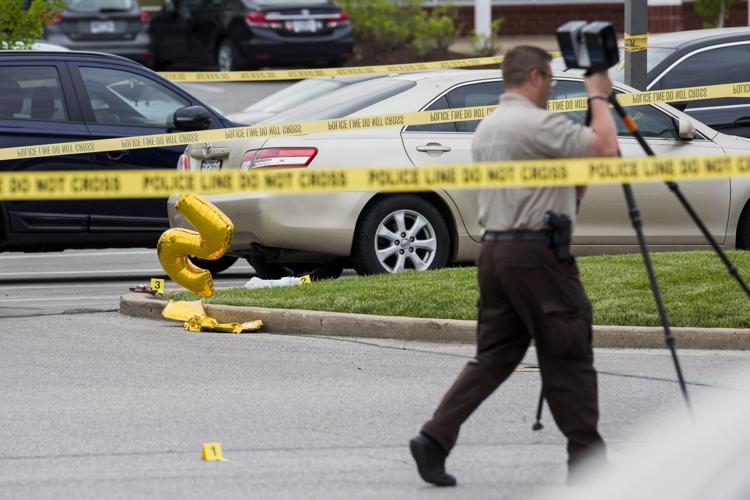 Authorities said Hall was shot once, with an entrance and exit wound, but the family disputes that. They believe she was shot twice, once in the abdomen and once in the sternum.
She was on life support Wednesday, family members said. At least two of her ribs are broken, her lungs were collapsed, part of her small intestine had to be removed, and doctors are keeping her sedated so she hasn't been able to communicate, her father said.
She had a handcuff on one wrist when she was shot, the family says.
She is the mother of five children ranging in age from 2 to 17, family said, and will soon be a grandmother. Her mother and father are caring for her children.
Investigation of case
Bell's decision to handle the case against Crews is a departure from the policy he promised during his campaign, which was to have special prosecutors handle all police shooting cases. But he said Tuesday that hiring a special prosecutor in each case would be "an undue burden on taxpayers."
Instead, Bell said he hopes to hire a prosecutor for an independent unit that will investigate officer-involved shootings as well as allegations of wrongful convictions. The unit would report only to him and would otherwise be "walled off" from his office, he said.
The committee of former court officials that reviewed the Ladue case would also review future cases and recommend whether to file charges. The three current members of the committee are Lisa Van Amburg, former St. Louis County Circuit Court judge; Felicia Ezell-Gillespie, a judge in several municipal courts in the county; and Jack Duepner, municipal judge and former St. Louis County assistant prosecuting attorney.
Bell said he had appointed the members of the external review committee but would be open to suggestions from the public. Bell said he expects the committee to grow to include five members, all volunteers.
William K. Holland of Holland Injury Law said Hall's family was confident Bell would investigate properly, though they dispute several elements of the police narrative.
"All we know for sure is that she paid for two balloons that she bought for her mother's birthday and was shot moments later," Holland said. "Everything else we will have to figure out from the video and our investigation."
Crews was put on leave after last week's shooting.
"I don't think my client will ever want to go back to police work," her attorney said.
Ladue has 26 commissioned officers in the town of about 8,600. The city turned the shooting over to St. Louis County Police for an independent investigation, and cooperated fully with the probe, the city said in a statement.
"We are heartbroken over the course of events in the last week," Mayor Nancy Spewak said in a statement. "We take great pride in our community policing efforts, and we strive to treat every member of the public with respect and integrity, despite the natural conflicts that occur when police are called to aid a potential criminal situation."
"We are committed to doing everything in our power to learn from this and to minimize the potential of incidents like this in the future," the statement continued. "We are grateful the person involved in this matter is on her way to recovery. I want to offer my continued support to her family and to all of the men and women of the Ladue Police Department. This has been a difficult time for all of us."
The last time the suburban St. Louis department had an officer-involved shooting was in 1976, when an officer shot a suspected burglar in the leg as he ran away from a home police say he had broken into.
The Ladue case parallels a recent Kansas case in which a Lawrence officer was charged for shooting a man during a traffic stop. The officer insisted she meant to reach for her stun gun, according to the Kansas City Star newspaper. A judge dismissed her case last month, finding a lack of probable cause that the officer acted recklessly.
Nassim Benchaabane of the Post-Dispatch contributed to this report.
Officer-involved shootings in the St. Louis area during 2019
These are the incidents of police officer shootings in the St. Louis area during 2019.