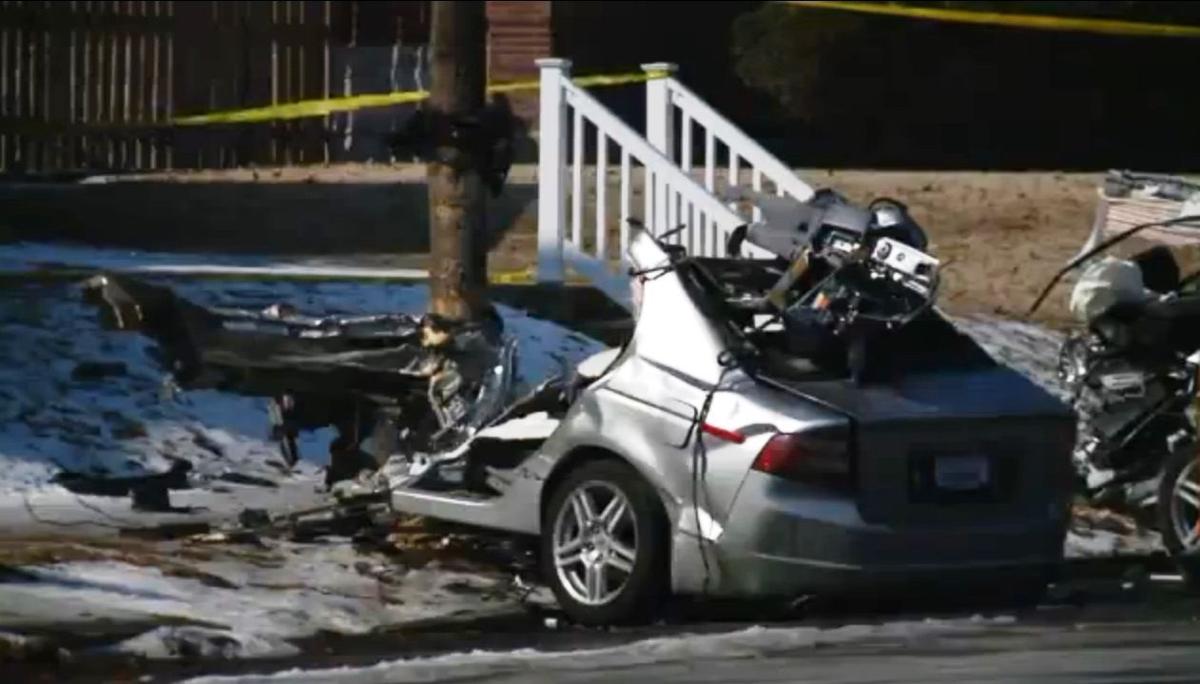 ST. LOUIS • A pregnant 15-year-old's death in a car crash was caused by St. Louis Alderman Christine Ingrassia's decision to chase someone she thought had just been involved in a drug deal in the neighborhood, a civil lawsuit filed this week claims.
Jada Williams was killed about 9 a.m. March 6, 2014, while riding in the back of an Acura driven by Bryan Green, who sped at least 60 mph through a stop sign at Lafayette and Compton avenues and struck a Ford Focus and then a tree. The car was split in half, killing the Cleveland Junior Naval Academy sophomore.
A wrongful death lawsuit filed Monday by Jada's father, Jason Williams, alleges that Ingrassia, who serves the city's 6th Ward, began chasing Green after observing what she believed was a drug deal between people in Green's car and a black Ford Escape.
According to police at the time, a 911 caller reported "suspicious activity" on Pennsylvania Avenue and followed Green, who then sped at least 80 mph through a school zone where children were present before heading west on Lafayette Avenue and crashing.
The lawsuit says Ingrassia was the 911 caller and claims she was negligent by chasing Green in a city-owned or leased vehicle. It names Green, Ingrassia and the city of St. Louis. Ingrassia, in an email, referred questions to City Counselor Michael Garvin, who could not be reached Friday.
Green, 21, is in prison. He pleaded guilty last August to armed criminal action and second-degree involuntary manslaughter and was sentenced to three years in prison. His front-seat passenger, Dewon Chrisp, had emergency surgery for a sliced artery and numerous broken bones, but survived, court records say.
At Green's Aug. 22 plea and sentencing hearing, his lawyer Grant Boyd told Circuit Judge David Dowd that the crash could have been avoided "if not for the actions of Ms. Ingrassia."At the same hearing, Jada's father told the judge he found out about Ingrassia allegedly chasing Green through his own investigation into the crash.
"And as far as her chasing the car, I mean, she was acting beyond her job duties. I mean, she's not a police officer, she (is an) alderwoman ... and I hate to say it but it's almost a form of public corruption on the police department and the Board of Aldermen trying to sweep this under the rug, you know
At the time of the crash, Green had been out on bail for a marijuana possession charge to which he later pleaded guilty. He lived in the 1800 block of Mora Lane.
Shake off your afternoon slump with the oft-shared and offbeat news of the day, hand-brewed by our online news editor, Mandy St. Amand.