FERGUSON • On a humid July evening, a Ferguson police officer spotted a malfunctioning taillight on a trailer and pulled over the pickup that was hauling it.
Robert Mentzel, a property manager, wasn't driving and was in the passenger seat. Still, the officer ordered him to produce his identification.
"Why do you need to see my license?" asked Mentzel, then 54. "You've got to have probable cause."
The officer responded with an ultimatum: Provide your identification or go to jail. Mentzel handed over his license while suggesting he shouldn't have to.
Today, nearly two years later, Ferguson prosecutors are pursuing a conviction against Mentzel, one of dozens of defendants charged with "failure to comply" — a charge that the U. S. Department of Justice has said Ferguson police have routinely abused.
Some critics say they believe financial and personal interests are driving the effort at a time when Ferguson should be working to enact the terms of a Justice Department agreement to reform the city's police and court practices.
Many of the cases involve protesters accused of disregarding orders to leave an area as police broke up crowds during demonstrations after the shooting of Michael Brown in August 2014. While some defendants have taken plea agreements, paid their fines, or had their cases dismissed, a handful believe their arrests were unjustified and refuse to accept anything short of acquittal.
After approving a far-reaching consent decree with the Justice Department, city leaders promised to move the community forward. Yet the private lawyers employed by the city to prosecute ordinance violations have refused to back down, even in cases the Justice Department cited as infringements on constitutional rights.
All told, the prosecutions have cost taxpayers tens of thousands of dollars. Convictions in those cases may yield a fine of $150 — the hourly fee for Ferguson prosecutors.
From 2014 to 2015, the amount prosecutors billed Ferguson rose from $30,260 to $61,705. For work during the first three months of 2016, prosecutors' charged Ferguson just over $30,000. If that pace continues, prosecutors could cost the city more than $120,000 this year.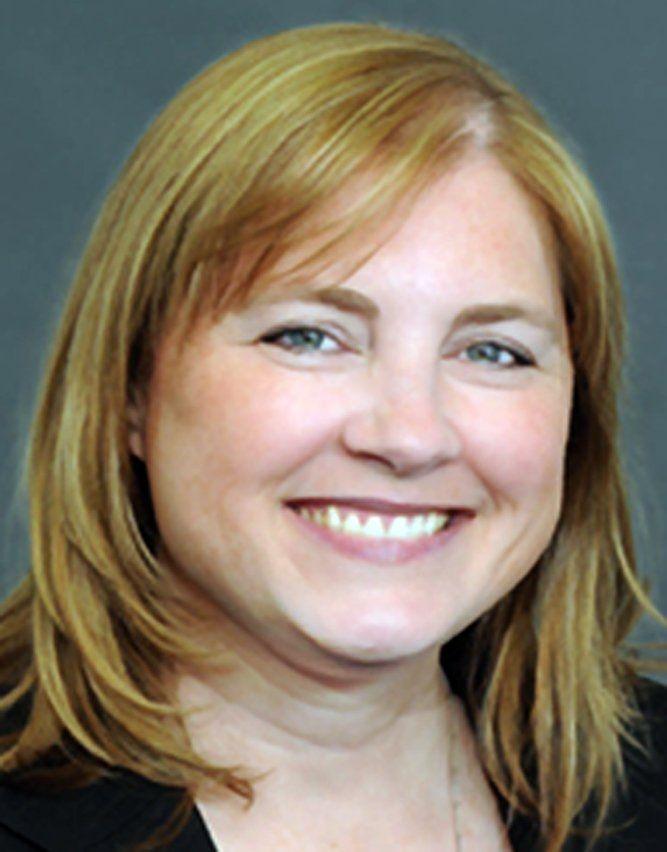 Stephanie Karr, Ferguson's chief prosecutor and a lawyer with Curtis, Heinz, Garrett and O'Keefe, defended the city's legal approach. Violations of law are "contrary to the public health, safety and welfare," she said in an email. "Therefore, the public interest is served by taking action to prevent further violations of the law by making offenders accountable."
Meanwhile, city leaders have bemoaned Ferguson's multi-million-dollar budget deficits and warned of significant staff and service reductions if voters did not approve tax increases in April.
Moreover, the city has been losing cases at a greater rate than its peers. Ferguson prosecutors received not-guilty verdicts in 40 percent of trials heard by the city judge over a 14-month period ending in February — the highest rate of not-guilty verdicts among similarly sized municipalities, according to data from the Missouri Office of State Courts Administrator.
At a trial Wednesday in St. Louis County Circuit Court, Associate Circuit Judge Joseph S. Dueker questioned the merits of one Ferguson failure-to-comply case.
J. Patrick Chassaing — one of four Ferguson prosecutors — could not produce an officer who had arrested the defendant, nor a witness who saw the defendant disregard an officer's order, nor a witness who could testify that the defendant heard a police order to disperse.
"There's no testimony regarding this defendant at all, not that she was even there," Dueker said.
Still, Karr disagreed that some failure-to-comply cases that she and her colleagues were pursuing had insufficient evidence.
"If I, as prosecutor, determined there to be a lack of evidence, the case would be dismissed," she said in an email. "If I determine the evidence to be sufficient to show that a violation occurred, then my duty is to prosecute the case."
Battleground for lawyers
A case can be moved from a municipal court to St. Louis County Circuit Court at a defendant's request.
For the past few months, the associate circuit courts on the third floor of Justice Center in Clayton have served as the battleground for lawyers from two of St. Louis County's influential legal organizations: the nonprofit ArchCity Defenders and the Curtis Heinz law firm. Lawyers with Curtis Heinz work as prosecutors, judges and/or city attorneys in 26 of the county's 90 municipalities, including Ferguson.
While Curtis Heinz profits from the county's medley of municipalities and the courts that fund them, ArchCity has worked to challenge that system.
Within days of protests breaking out after Brown's death, ArchCity lawyers published a white paper arguing that excessive ticketing in north St. Louis County violated the Constitution, contributed to job loss and damaged confidence in the police.
The paper, which described Ferguson as a "chronic offender," helped explain some of the anger behind the protests and led to legislation limiting revenue from fines.
A Justice Department report on Ferguson's police and court expanded on the paper's themes and singled out Karr for criticism several times. Among the accusations were that she engaged in "retaliatory conduct" against lawyers who challenged the city.
Limited authority
For nearly 10 hours on Jan. 13, four ArchCity lawyers, along with criminal defense attorney Justin Farishon, met with Chassaing in a conference room at Ferguson City Hall to depose police officers in six "failure-to-comply" cases. In all but one case, the officers could not identify the arresting officer, said William Waller, an ArchCity lawyer.
The depositions cost the city $1,470 in legal fees.
Carl Lumley, president of Curtis Heinz, said his firm's lawyers were just doing their jobs. "While I am not involved in these prosecutions, I am not at all surprised that after all the events in Ferguson there would be an unusual level of cases to prosecute, with attendant expense," he said.
Ferguson City Manager De'Carlon Seewood said he learned of the rising legal costs from a reporter's records requests. But he said he could not intervene because prosecutors are supposed to operate free from political influence.
"We really can't dictate to the prosecutor which cases they take, which cases they don't take, or how they handle those cases," said Seewood, who was hired in November. "For me as a city manager, if I stepped into that role, I would be overextending my authority."
Karr became the city attorney for Ferguson in 2004 and moved there soon after. The city made her prosecutor as well in 2011.
Protesters targeted Karr this year after the City Council voted 3-2 to appoint Laverne Mitchom, a retired educator who attended some protests, to a vacant council seat. Karr essentially blocked the appointment when she said four votes were needed.
At Ferguson's next council meeting on Feb. 2, Keith Rose, also arrested in 2014 in Ferguson for failure to comply, brought signs that read "Stop the KARR-ruption."
Difficult to prove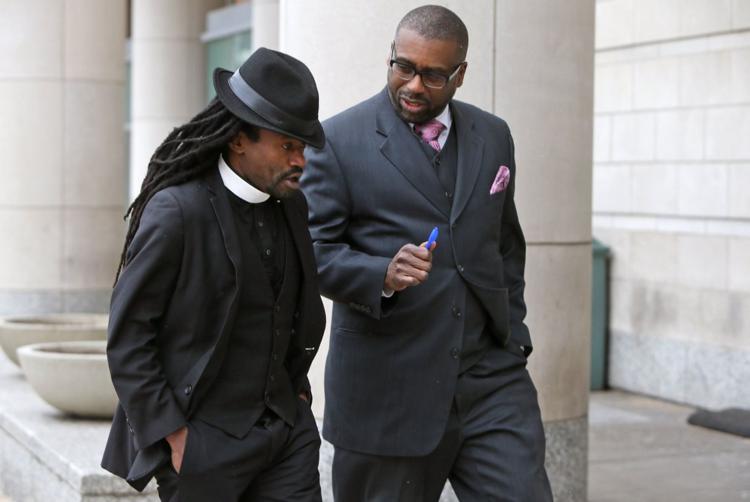 The most high-profile Ferguson trial began on Feb. 8, when Chassaing argued to a St. Louis County jury that the Rev. Osagyefo Sekou, who was taken into custody in September 2014 while on his knees praying outside the Police Department, disobeyed officers as they disbanded a protest.
On Feb. 9, Sekou's case resumed. A jury acquitted him in less than 20 minutes.
Hours later, the Ferguson City Council approved a Justice Department agreement, called a consent decree, but with key changes that diluted the document's power. That provoked a Justice Department lawsuit. The council also unanimously agreed to seat Mitchom.
The decree requires officers to obtain a supervisor's approval before making a failure-to-comply arrest, to keep data on such arrests and to discipline police who abuse the charge.
But it does not prevent the prosecution of defendants previously arrested.
The next day, Francesca Griffin's trial centered on whether an officer had ordered her to drop her keys, and whether the 35-year-old mother of three could have put them in her bra.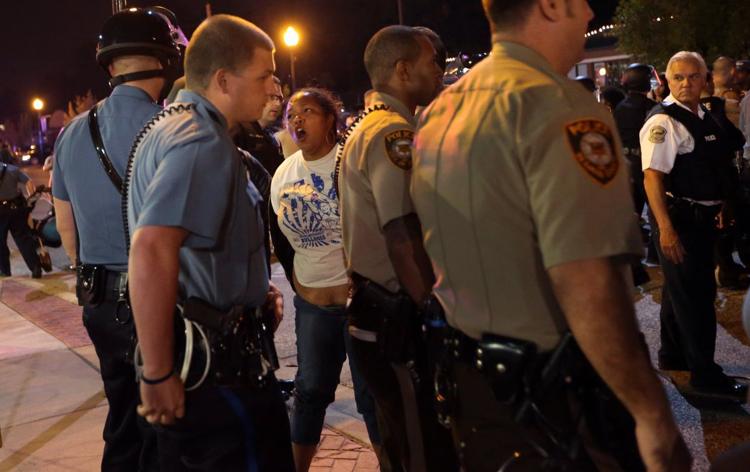 That case ended in a hung jury. A week later, Ferguson secured a date for new trial, which has yet to take place.
Other prosecutors say they are reluctant to pursue failure-to-comply charges. Christopher Graville, a prosecutor in four municipalities, says such cases are difficult to prove. The order has to be lawful. The defendant has to have heard it. And a reasonable person must have been able to understand it.
"The majority of times I dismiss it," he said.
Presumed guilt
Ferguson approved its consent decree with the Justice Department after Mitchom's appointment provided the crucial vote to put the agreement back on the council's agenda. It was filed in federal court on March 17, resolving the Justice Department lawsuit.
Karr and Chassaing have forged ahead with the failure-to-comply prosecutions.
Four trials were held last month in St. Louis County Circuit Court regarding failure-to-comply arrests from August 2014, including those of Michael Powers, legislative director for St. Louis Aldermanic President Lewis Reed, and Meghan Flannery, an employee at St. Louis Alderman Antonio French's North Campus education center. The two had gone to the Police Department to wait for French to be released from jail after he was arrested. They were later arrested, too, after there were confrontations between protesters and police outside the police department.
The other cases stemmed from failure-to-comply arrests when protesters gathered after a prayer vigil outside the Police Department on Aug. 11, 2014. But no witness testified that they saw any of the defendants disobey police orders to leave the area.
In the trial of Rose, the activist said that after a vigil, a Ferguson police officer told him to wait on a parking lot while police cleared the street. Moments later, he said, he saw an officer from an unknown department point at him, then St. Louis County Police put him in handcuffs.
A Ferguson officer testified he remembered seeing Rose among the protesters. But no witness remembered seeing defendants in two other trials.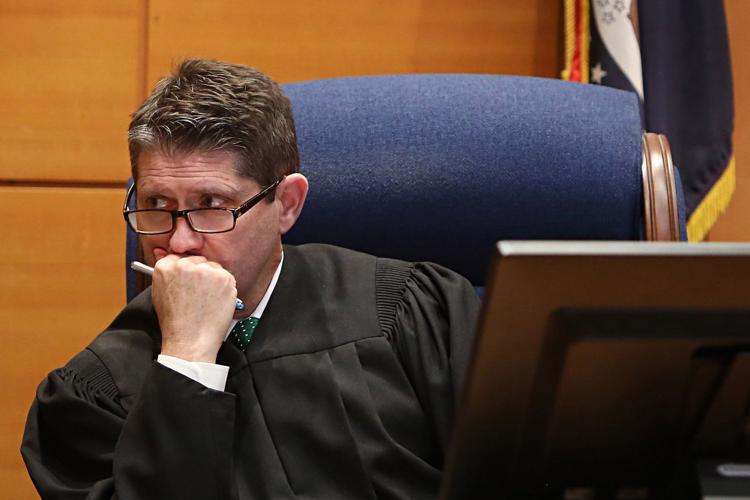 Judge Dueker has yet to rule in the four trials. But in the most recent two trials, he pointed to a lack of evidence. He said the prosecutor's cases seemed to hinge on the belief that because the defendants had been arrested, they must be guilty.
Chassaing acknowledged the cases were circumstantial, but said the judge should convict the defendants. The judge, he said, could infer that because officers took the defendants into custody, they had been among 11 protesters disregarding police orders to stay out of the street.
As the courtroom emptied one afternoon, Chassaing noted that lawyers can't choose the facts in their cases.
But they can choose whether to prosecute, others say.
"Given the lack of evidence, these cases have become personal for the prosecutors," said Rose's lawyer, ArchCity's Joshua Canavan.
Chassaing disagreed. He said the demonstrators threatened to rape and kill officers, their spouses, children and pets, and some had ignored repeated commands to leave the area.
"These cases were pursued in order to deter others participating in future protests from assuming there are no limits or parameters to their activities and that repeated orders to leave given to what became a very ugly crowd," he wrote in an email.
High weeds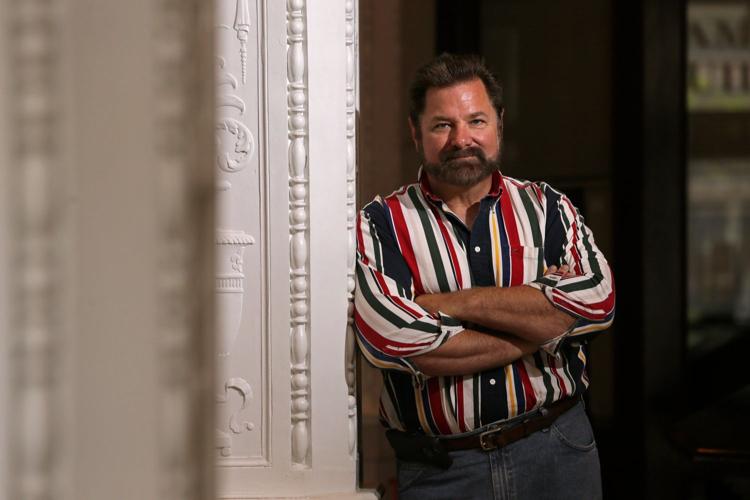 Of the 38 Ferguson municipal cases pending in St. Louis County Circuit Court, 18 involve a failure-to-comply charge, including the case of Mentzel, the property manager stopped for the taillight who was ordered to provide his license on July 14, 2014, a month before the protests.
Mentzel's statement about the officer needing probable cause referred to a U.S. Supreme Court ruling that a demand for identification violates the Fourth Amendment unless a law enforcement officer has reasonable suspicion that the person has committed a crime.
"In America, you don't have to show your papers," said Javad Khazaeli, who represents Mentzel, along with ArchCity. "This is essentially him saying, 'Show me your papers.'"
In a police report, Officer Eddie Boyd III argued that when Mentzel invoked his constitutional rights Boyd had reasonable suspicion that Mentzel was a fugitive; and because he was told more than once to produce his ID, he had disobeyed the order.
But Mentzel said he reached for his wallet to produce his license while questioning Boyd's right to see it.
Mentzel's account of the arrest appears in the Justice Department report. So did other incidents involving Boyd, a former St. Louis city and St. Ann officer facing two lawsuits in federal court over failure-to-comply arrests in Ferguson.
The day Mentzel was jailed, the city also cited him for high weeds at a house on South Harvey Avenue.
When Boyd pulled over the pickup, it was on South Harvey. Inside the trailer with a broken taillight was a lawnmower.
At the time, Mentzel was on his way to cut the grass, he said.
Now that case is also in Judge Dueker's court, costing taxpayers $150 for every hour Karr spends on it.