Michael Langsdorf was a man on the mend.
At 40, he had been divorced twice. A 17-year career with the St. Louis Police Department did not end on his terms. And he wasn't sure whether he'd ever be able to return to the job he loved, according to his friends and family.
But three months ago, he got his badge back. Two months ago, his son graduated from high school. One month ago, he got engaged.
And about two weeks ago, his beloved St. Louis Blues brought home their first-ever Stanley Cup.
"He was extremely excited about the direction his life was going," said Bob Dunn, chief of the Saline Valley Fire Protection District, who was friends with Langsdorf for 20 years.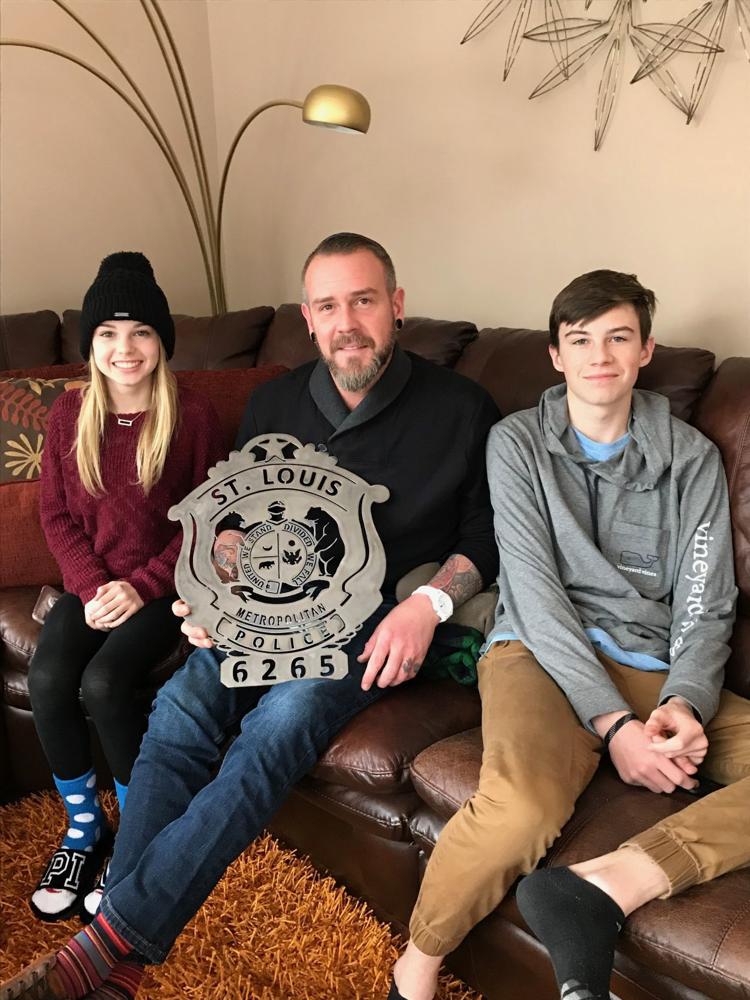 On Sunday, that direction changed.
"It's a complete waste of a great life," Dunn said. "We're all so heartbroken and devastated trying to wrap our minds around the fact that this all happened over a bad check."
Langsdorf grew up an only child in south St. Louis County. He graduated from Mehlville High School. Dunn met Langsdorf when he became a volunteer firefighter in his early 20s at the fire protection district near Fenton.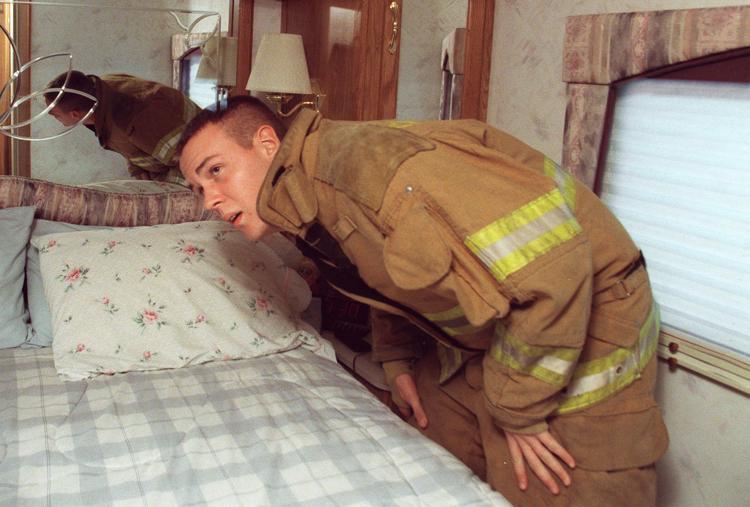 But Dunn said he could see that Langsdorf was destined to be a cop. He lit up watching officers work at various scenes and hearing their stories. After about four years as a volunteer firefighter, he gave up the hose for a gun and enlisted in the St. Louis police academy. His ties to the city come from his parents, who grew up on The Hill and were parishioners at St. Ambrose Catholic Church.
"As soon as he got an opportunity to get into the academy, he took it," Dunn recalled. "And, as soon as he started doing it, he loved it."
Retired Sgt. David Bonenberger was one of Langsdorf's supervisors in 2009, and saw his desire to right the wrong. Langsdorf spent much of his time in the city's Sixth District — its most violent.
"He would stay until the job got done, almost to a fault," Bonenberger recalled.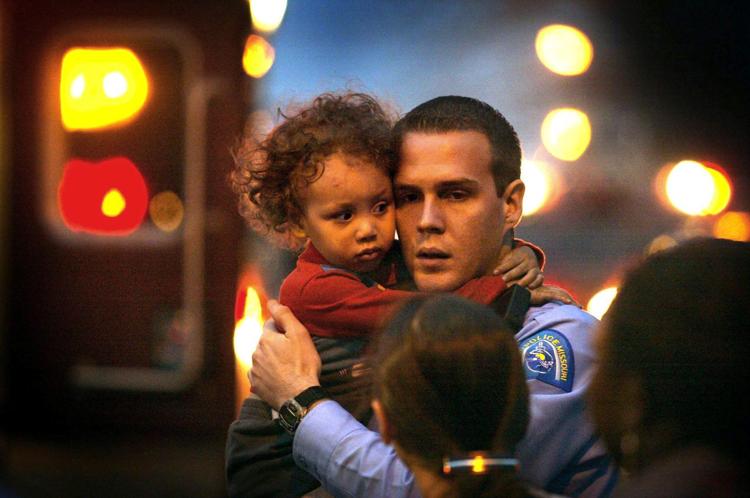 Bonenberger said he remembered Langsdorf's uncanny ability to get information from people who believed talking to the police could cost them their lives. He would track down information on investigations whether they were homicides or burglaries. Once, his informants led detectives to a stash house, helping to solve a rash of crimes that had stumped the department.
"It really was mind-boggling the information he would get out of people," Bonenberger said. "He had a charisma, a way with people."
'Never left his mind'
Others soon recognized Langsdorf's talent. He went on to serve with the department's specialized units. He did some undercover work. And he was assigned to a federal drug enforcement task force.
He was one of the first on the scene of the 2010 ABB shooting, where a man opened fire on his coworkers, killing three and wounding five before killing himself. Langsdorf won an award for his actions.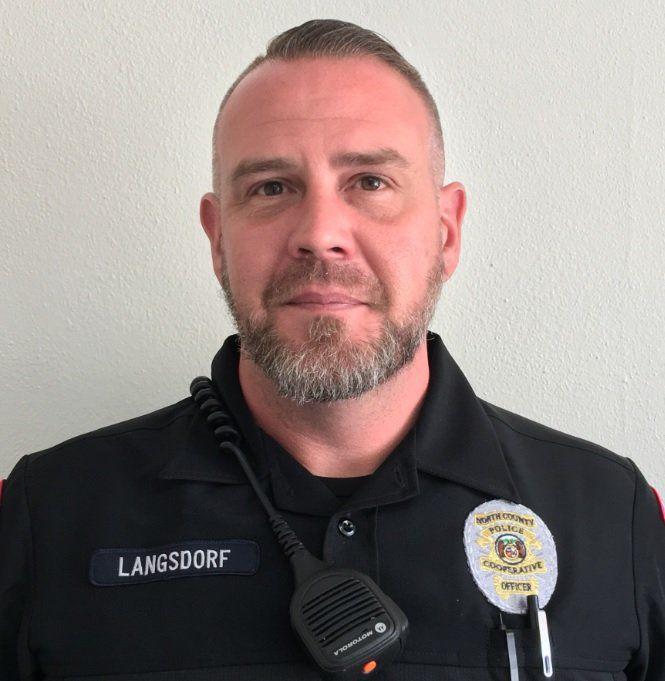 After St. Louis Sgt. Tom Lake was shot twice in the face while sitting in his patrol car in 2016, Langsdorf — though off duty — helped find the shooter.
"That's what set Mike apart from other people," said Lake, now retired. "He took time to get to know suspects, policemen and victims so when he was servicing the community, he understood it."
Through it all, Langsdorf was more concerned about what would become of the drug investigation than he was about his own future, said his attorney, Brian Millikan.
"He relayed stories to me about being almost consumed with his last investigation," Millikan said. "It never left his mind."
Langsdorf turned to the rink for release. He had played hockey in his youth, and played with adult leagues later in life.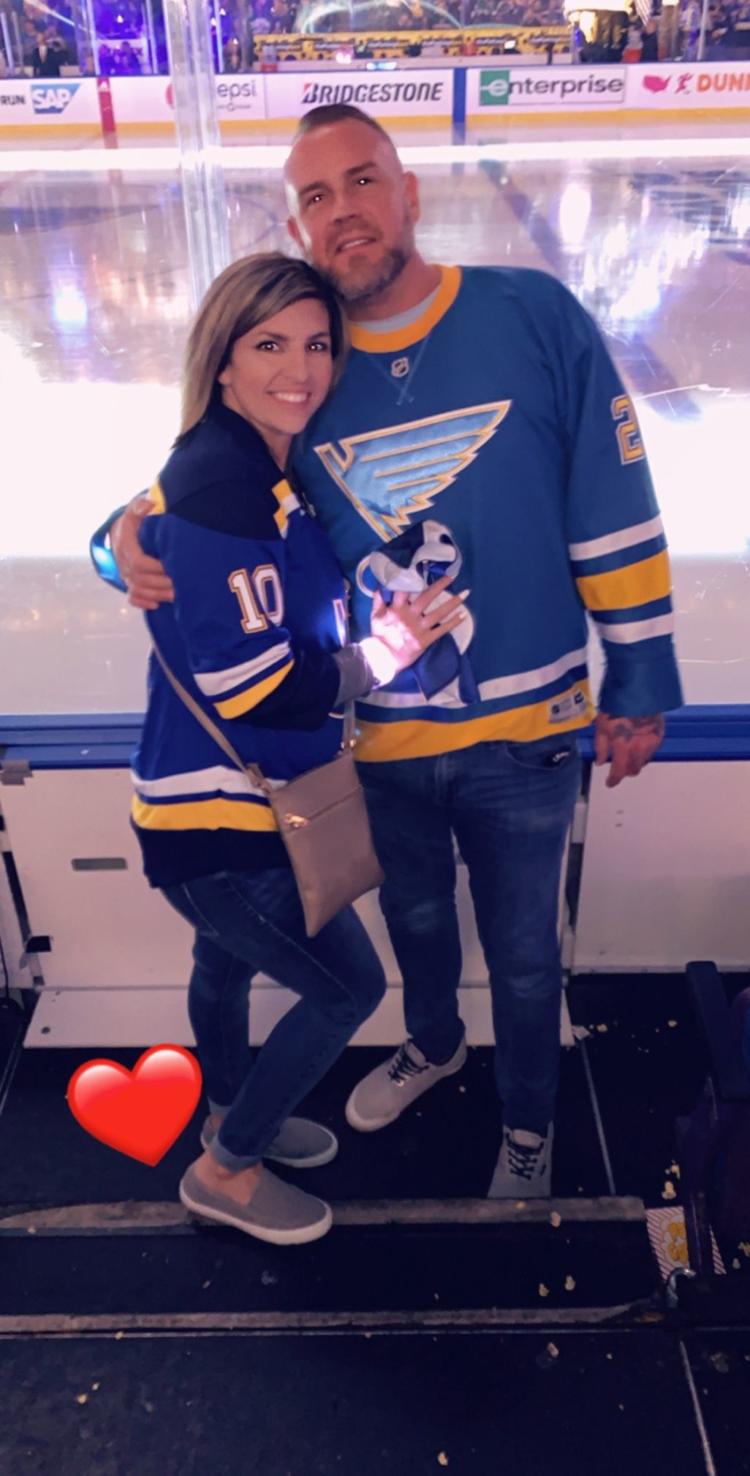 Dunn, the Saline Valley fire chief, watched Games 5 and 6 of the Stanley Cup Final with Langsdorf. That's where he heard all about Langsdorf's fiancée, Kim Haag. Langsdorf proposed to her at Charlie Gitto's on the Hill. He talked about his son, Kaleb, graduating from Fort Zumwalt West. His daughter, Olivia, turning 13.
After leaving the St. Louis police department, Langsdorf dabbled in real estate and car sales. But it just wasn't the same, said Millikan, speaking on behalf of Langsdorf's family and former partners, who declined to be interviewed for this story.
Langsdorf applied at the new North County Police Cooperative, which patrols about seven municipalities.
Chief John Buchannan said he was hard on Langsdorf in the interview.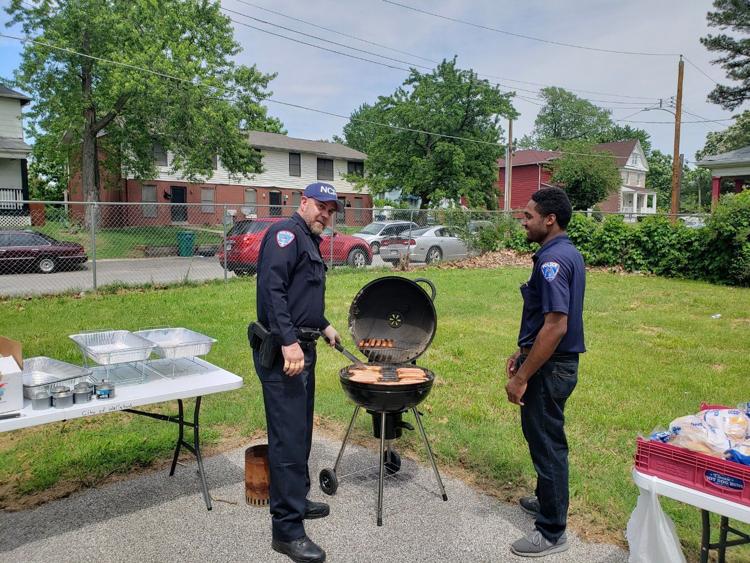 "He told me in the interview that he loved police work and just wanted the opportunity to do police work again," Buchannan said. "And he promised me if I gave him that opportunity that he would prove that he really meant what he was saying."
Langsdorf called Bonenberger and told him he was worried about how he'd be received in the new department.
"But he felt like they took him in at face value," Bonenberger said. "Things were finally falling back into place."
'Even that day'
Langsdorf was assigned mostly to the Wellston precinct, a town of about 2,300 people along the northwest border of St. Louis city — not far from Langsdorf's old stomping grounds. Buchannan said Langsdorf was an immediate mentor for younger officers.
"He was such a wealth of knowledge, especially on the drug stuff, he really worked with them, giving them the wisdom," the chief said.
Late one evening shortly after Langsdorf started working there, a Wellston City Hall clerk called Buchannan. Langsdorf, she said, had stayed late after a meeting just to walk her to her car. He stayed until she drove off.
"I'm like, 'OK, this is a good thing,'" Buchannan said.
Even in his final moments, Langsdorf proved his worth to his chief.
"Even that day, he was still trying to be respectful and do his job," Buchannan said. "I have no issue with how he handled the situation at all. And I know I made a good decision. He lived up to everything he told me he was going to do."
Police have said video footage from inside the market shows Langsdorf escorting Meeks into the store, positioning himself between Meeks and the front door.
When Meeks tried to escape, they said, he and Langsdorf ended up wrestling on the floor. Meeks pulled a gun and struck Langsdorf in the head, leaving him dazed. Meeks jumped up and shot Langsdorf while the officer was still on his hands and knees, police said.
In the days since, Buchannan said he's heard more stories about Langsdorf such as the one the clerk told him. More from the rookies, too. Residents have brought in meals. Langsdorf's patrol car is barely visible, buried beneath a pile of cards, flowers, candles and balloons. Donations to the family have poured in.
Visitation is set from noon to 6 p.m. Sunday at Hoffmeister Colonial Mortuary, 6464 Chippewa Street in St. Louis. The funeral Mass will begin at 10 a.m. Monday at the Cathedral Basilica of St. Louis, 4431 Lindell Boulevard. Interment will follow at Resurrection Cemetery, 6901 Mackenzie Road in St. Louis County.