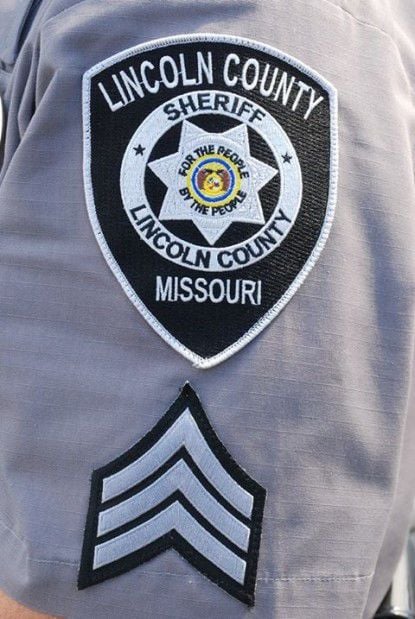 ST. LOUIS • The former supervisor of the Lincoln County jail has sued the sheriff, the sheriff's department, Lincoln County and her replacement, claiming that she was forced out by unaddressed sex discrimination and harassment.
The plaintiff, Maria Ellison, made very little money after leaving the post and, although she has a new job, still earns less than before, according to her lawyer, John James.
James also represents three women who sued David Curtis, then jail supervisor, Sheriff John Cottle and the others in state court, and two more who sued in federal court, all in January 2015. They lodged similar allegations. Those cases were all settled confidentially in September.
Suits filed by three former employees in the jail kitchen, Gloria Cordray, Evelyn Head and Vicki Metze, complained of graphic sexual discussions, derogatory terms being used for women, and discrimination in pay and working conditions. The suits also say that Curtis lived in the jail, expected staff to act as his personal cooks and allowed violent inmates to work with paid staff in the kitchen without any direct supervision.
A suit by a former corrections officer, Kris Watt, said that Curtis referred to her as the "biker bitch," one of the derogatory nicknames he had for female staff. It also said that he told the officer's daughter that he was her real biological father. That daughter, Brittney Watt, who also worked in the jail, filed her own lawsuit saying she feared she would be fired for complaining about Curtis.
The latest suit was filed Aug. 2 in U.S. District Court in St. Louis by Ellison, who had for years been in charge of the jail, the suit says. It names Cottle, his department, the county and Curtis.
A spokesman for the department has not responded to a request for comment, and the department said Monday it would need seven days to respond to a request for copies of the settlement agreements, which are public under Missouri law.
Curtis could not be reached for comment. He no longer works for the sheriff's department. Lawyers defending the prior lawsuits did not respond to emails seeking comment.
When Cottle, a Republican, took office on Jan. 1, 2013, he immediately replaced Ellison with Curtis, paid Curtis more money and had Ellison train him, the suit says.
Within a month, Cottle had a female employee arrested and charged on what the suit says was "scant or no evidence of actual criminal activity," which alarmed other staffers, according to the suit.
The charges against that employee were later dismissed.
Curtis called female employees "hoes" or his "harem of hoes," the suit says.
The lawsuit says that Curtis singled out female staffers who fell into "his disfavor for a trivial reason or no apparent reason at all," and subjected them to "cruel, mean, and unfair treatment" to get them to resign. He also did not believe women belonged in law enforcement, the suit says.
Curtis celebrated the departure of female employees by hanging their badges on his "trophy wall" or "wall of shame," and bragging about getting rid of them, the suit says.
It says a meeting called to address complaints against Curtis consisted of little more than Cottle and Curtis informing those present that Curtis was staying, things would not change, and the others would have to get used to it or quit.
The suit also says Curtis said he hoped Ellison's house would "'burn down' and 'kill her and her whole family,'" the suit alleges.
Ellison complained to supervisors twice in 2013, around Oct. 4 and again Nov. 7, and "the inappropriate conduct and unequal treatment previously described intensified," the suit says.
Ellison left the job that Nov. 12 because work became "intolerably hostile and abusive" and "she had no recourse other than to resign," it says.
James said that Curtis is the same man who was charged in federal court in St. Louis in 1999 with deprivation of civil rights. Charging documents say that Curtis stole the Oakley sunglasses of a woman on July 29, 1996. He pleaded guilty and was sentenced to two years of probation.
Curtis, a St. Charles County sheriff's detective at the time, resigned that post seven days later.