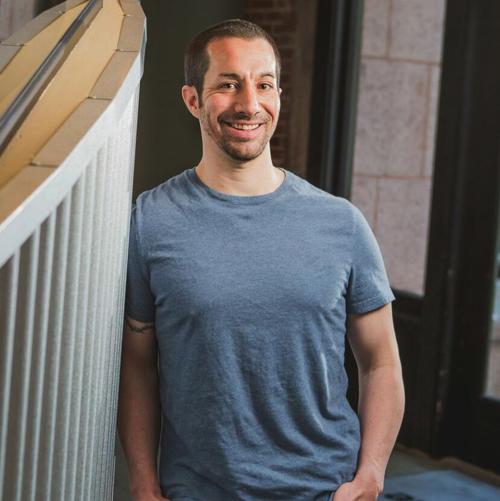 ST. LOUIS • A local tech company executive is angry about losing a valuable and beloved employee to gun violence. And he's angry about how St. Louis' leadership is addressing the city's crime problems.
Gabe Lozano, CEO and co-founder of LockerDome, took to social media Thursday to voice his frustrations after the loss of Tyrell Thompson.
A member of LockerDome's team -- our friend -- was shot and killed last night. Incredibly saddened and angered. Do better, St. Louis.

— Gabe Lozano (@gabelozano) June 9, 2016
In a 150-person company, every employee matters, but Thompson was one of just three graphic illustrators. That isn't all that made him valuable, though, Lozano said. Thompson was goofy. He was inclusive. He provided an unmatched quality of work, but a personality and work ethic that lifted up those around him, according to Lozano.
Thompson was shot and killed during a street robbery early Thursday. He and his girlfriend, 21, were walking in the 4500 block of Olive Street in the Central West End when police say they were robbed.
Thompson was killed a year to the day after landing his job at LockerDome. His death also came six years and two days after his father, a former Pagedale police chief, was shot and killed during an attempted robbery.
Lozano took to Twitter, angry about how leaders talk about crime in St. Louis.
"Dear St. Louis: If we want to fix our problems, we must measure and own them, and then move in unison and with speed to address them," he said in his five-tweet message. "So in the case of crime, we leaders must stop rationalizing poor crime stats by discussing the city and county separation. Rather, let's put the crime stats front and center, and then collectively own the responsibility to improve them, from private to public. The same should apply to many St. Louis' other struggles, from social to economic, which are (a) very real; and (b) largely intertwined. I am still incredibly bullish on St. Louis, but today, I am pissed off. Do better, St. Louis."
He elaborated Friday that he hopes civic leaders are able to start treating data like he said the private sector does: face that the data are ugly without making excuses for why.
"We need to own where we are now. That's my focus," he said.
Lozano said many LockerDome employees, himself included, attended a vigil in Thompson's honor near Crown Candy Kitchen in north St. Louis on Thursday night.
About 100 people attended, sharing stories about Thompson.
Police said Friday afternoon that the investigation into Thompson's slaying is continuing.