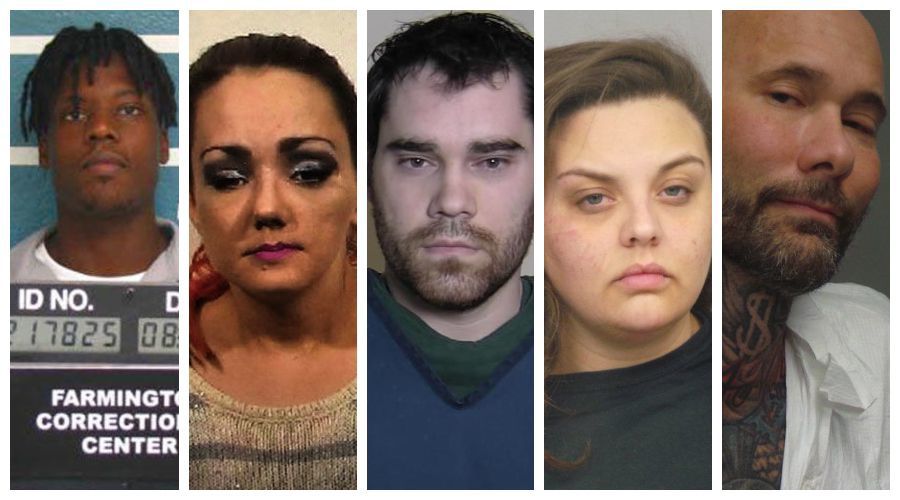 Updated at 2 p.m. Tuesday with more details and information from federal prosecutors.
MADISON COUNTY — Authorities in Madison County on Monday asked federal prosecutors to take over a group of high-profile murder cases in hopes that they could be eligible for the federal death penalty.
The Madison County State's Attorney's Office argued the cases would be eligible for federal prosecution because all the defendants are accused of crossing state lines to commit the crimes. The U.S. Attorney's Office for the Southern District of Illinois on Tuesday released a statement saying the crossing of state lines does not automatically make them eligible for federal prosecution and the cases need to be reviewed to see if they may fall under federal statute. 
"The federal government is a government of limited jurisdiction, and it does not possess general police powers," the statement said. "That is why nearly all homicide cases are prosecuted in state courts."
The office called the homicides "heinous acts of cruelty that demand justice" and said it will promptly review the request to open investigations. 
"We cannot assess whether federal law has been violated until the facts from the investigations are presented to us," the statement said. 
In Banowetz's case, prosecutors said he drove a car from Missouri to a secluded area near Gori's sprawling Edwardsville home. He then held two minors captive before stabbing Gori to death, court documents allege.
Police have said Witcher and McMillan killed Bethalto homeowner Shari Yates, her son, Andrew "AJ" Brooks, and another man, John McMillian, as part of a multistate crime spree. They are also accused of killing a 31-year-old woman in Alabama, kidnapping a married couple in Tennessee, and a series of other crimes over a week's span, police have said.
Prosecutors said Noland and Mills were staying in St. Louis before they drove to Granite City to kill Thomas, 36. Noland and Mills are a couple, and the victim, Thomas, was Mills' ex-boyfriend, family members told the Post-Dispatch.
If the U.S. Attorney's Office accepts the cases, certain charges would prompt an automatic Justice Department review to determine if it will be a death penalty case. The often monthslong process culminates with a decision from the U.S. Attorney General on whether to seek the death penalty.
"By requesting the resources of the federal government, it is my purpose to seek the ultimate justice for these victims and their families," Madison County State's Attorney Tom Gibbons said in a statement Monday.
Gibbons' request comes at a time when federal executions have been on hold for 16 years.
In December, the U.S. Supreme Court temporarily blocked the administration of President Donald Trump from restarting the practice after four inmates appealed planned executions.
Federal death cases are rare. Today, 63 federal prisoners are on death row, according to the Death Penalty Information Center.
Illinois lawmakers abolished the state's death penalty in 2011.