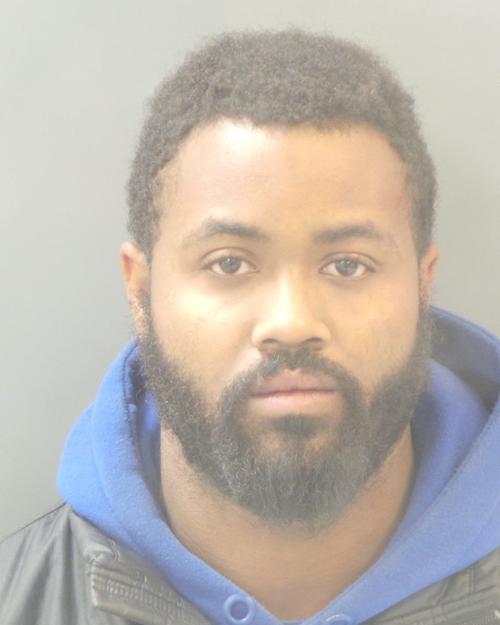 ST. LOUIS — A St. Louis man who was caught on camera punching a couple of St. Louis firefighters next to a car engulfed in flames because he reportedly thought they were working too slowly now faces a misdemeanor charge, according to St. Louis police. 
Terrence Lambert, 24, of the 4900 block of Geraldine Avenue, was charged Saturday with refusing to obey the signal or direction of a firefighter, a class-A misdemeanor. 
Firefighters were responding to a car that burst into flames after a wreck at the intersection of Natural Bridge and Shreve avenues just before 6 p.m. Friday, police said. 
Lambert was at the scene and is accused of refusing when firefighters Vince Monti and David Ray asked him to step back so they could get the fire under control Friday evening, according to court documents. 
As the firefighters turned back to extinguish the fire, court documents say Lambert then punched Monti in the back and hit Ray on the side of the head.
Video caught by both a bystander and crews with the A&ETV show "Live Rescue," which has been embedded with the department since April, shows one of the firefighters tackling Lambert to restrain him.  
The "Live Rescue" footage shows multiple firefighters then pinning the man down until St. Louis police arrived. 
"This guy is hitting all of us," one firefighter said on camera before adding that the man was the owner of the vehicle. Firefighters told "Live Rescue" the man had hit multiple other cars in the accident. 
Lambert was sentenced to three years probation in May after pleading guilty to felony drug possession, tampering with a motor vehicle, weapons charges and resisting arrest.