UPDATED at 8:30 a.m. Tuesday with mugshot
EUREKA • Police arrested a man Sunday afternoon after he eluded them by running and then carjacked a truck in a gas station parking lot, finally crashing the truck after running over police-deployed spike strips. 
Colby Dennis Smith, 25, of St. Peters, has been charged with stealing a motor vehicle, a Class B felony, and resisting arrest. He is being held in lieu of $25,000 in bail.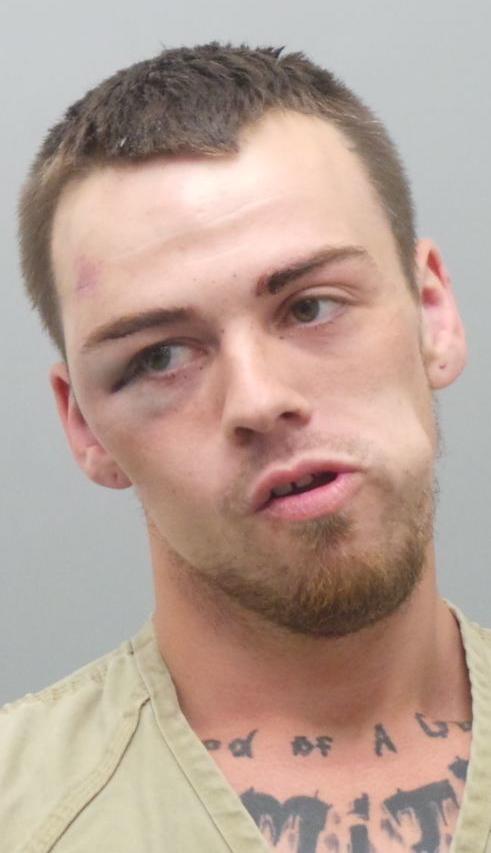 At about 1 p.m. police received a report of a man tampering with vehicles in the Six Flags parking lot. Police were then notified that the man was seen in the parking lot of the nearby Holiday Inn.
Smith ran when he saw police approaching him, officials said, heading south away from the hotel and up the exit ramp of Interstate 44. They said he crossed the highway and walked up to a Circle K gas station off Old U.S. 66, where he attempted to carjack someone, but that person refused to open the car door. 
Officials said Smith ran up to a truck that was fueling and got into the driver's seat. Police arrived and used a taser on him, but Smith was able to drive away in the truck, driving over the foot of the owner of the truck as he fled eastbound, police said. 
Police pursued the truck on Interstate 44 and other roadways headed toward Valley Park, but as the stolen truck exited eastbound I-44 onto Highway 141, the truck ran over spike strips set up by St. Louis County police and crashed into a tractor trailer. No one but Smith was injured.
Smith was taken into custody and transported to a hospital.
The Eureka Police Department was assisted in the pursuit by the St. Louis County Police Department and the Missouri Highway Patrol.