ST. LOUIS • A Maplewood man pleaded guilty to a federal charge Thursday and admitted causing the death of a party bus owner in downtown St. Louis during a carjacking last year.
Curtis Alford, 21, admitted that on June 16, 2018, he sprayed two women in the face with pepper spray as they were putting money in a parking meter, his plea says. Although they struggled, Alford was eventually able to rip the keys to a Ford F-150 pickup belonging to one woman from her belt loop and drive off, the plea says. 
Alford then drove over Mike Arnold, owner of Gus Gus Fun Bus, while he was taking a picture of the carjacking, the plea says. Alford jumped a curb and hit another pedestrian as well as a fire hydrant before picking up his co-defendant, Jana Stowers, and driving away. Other pedestrians and two police officers working security had to jump out of the way of the truck.
Arnold, 54, of O'Fallon, Missouri, was at Taste of Downtown STL at the time. 
Both Alford and Stowers were arrested after Alford crashed, and both confessed, the plea says. Alford said, "I'm homeless and I needed a car," the plea says. Both said they'd discussed stealing a car before the incident.
Arnold died five days later in the hospital. Alford's other victim survived.
As part of the plea, prosecutors will recommend a sentence of 25 years in prison.
Arnold was a longtime employee of AAA-Auto Club of Missouri, who drove his 14-passenger party bus for winery trips and other events on the weekends.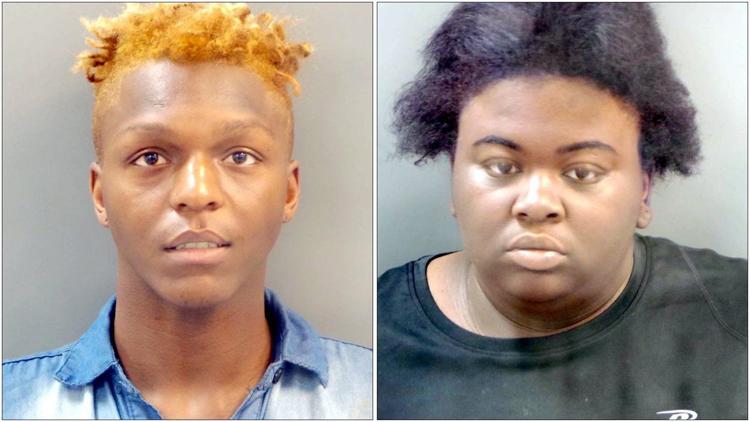 Alford and Stowers, now 20, of East St. Louis, were indicted on the charge in U.S. District Court in October.
Stowers' lawyer, Terence Niehoff, said that Stowers is scheduled to go to trial next month. She has rejected a recommendation of 20 years in prison, he said, because she was not in or near the truck when the carjacking occurred and Arnold was struck.