ST. PETERS — Authorities arrested a Kentucky man Wednesday in connection with the fatal shooting of an Illinois sheriff's deputy, a two-state manhunt and a series of carjackings, shootings and robberies in Missouri.
The Illinois State Police said Ray Tate, 40, of Hopkinsville, Kentucky, was first spotted just after 5 a.m. Wednesday near mile marker 115 on Interstate 64 in Wayne County, Illinois, about two hours east of St. Louis.
A local law enforcement officer arrived to help Deputy Sean Riley with a call for a "motorist assist" and found Riley dead and his squad car missing, the Wayne County Sheriff's Office said on Facebook.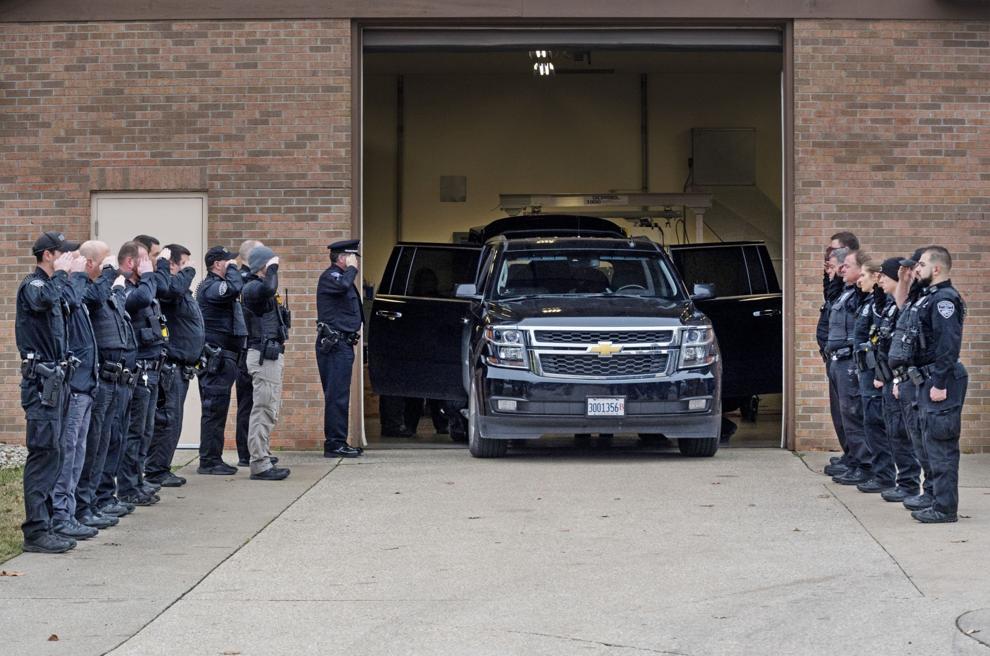 Authorities later found the police car abandoned just east of the scene on I-64.
Investigators said Tate held a semitrailer driver against his will and forced him to drive west to St. Peters, where he carjacked and shot a man at the QuikTrip at 391 Main Street.
Tate then got into another vehicle and drove to O'Fallon, Missouri, where he was spotted on surveillance video in a white Nissan Titan truck with a Missouri license plate, St. Peters police said.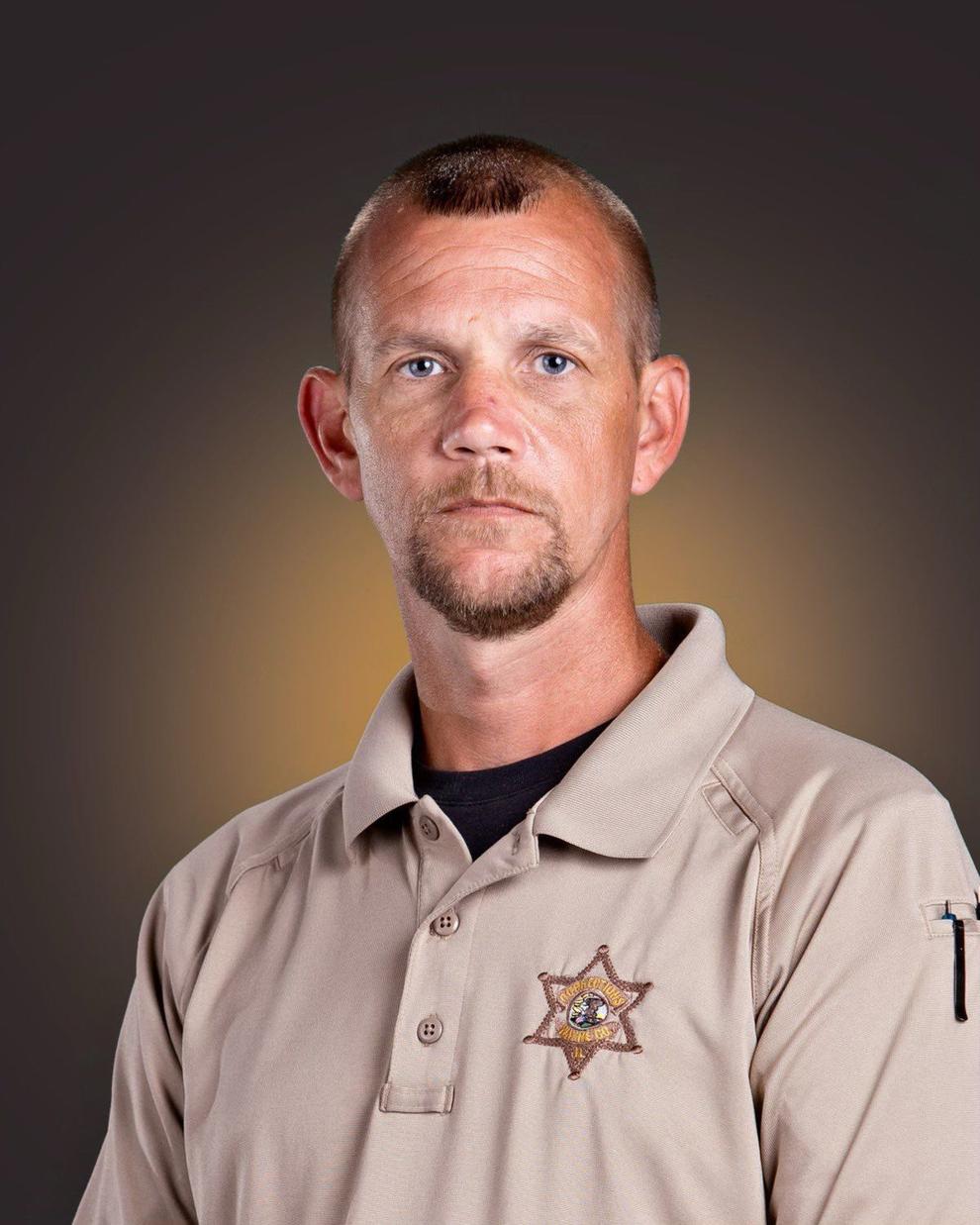 Illinois State Police said Tate then committed a "series" of carjackings, robberies and shootings in Missouri before heading back to Illinois with a kidnapped person in another stolen vehicle.
Public safety agencies, including a fire department in Madison County and the Clinton County Sheriff's Department, posted warnings on Facebook for residents to remain inside and lock their doors as Tate was headed in their direction.
Police eventually caught up to Tate at a home in rural Carlyle in Clinton County, roughly an hour east of St. Louis. Police said Tate broke into the home and took the homeowner and another kidnapped person hostage.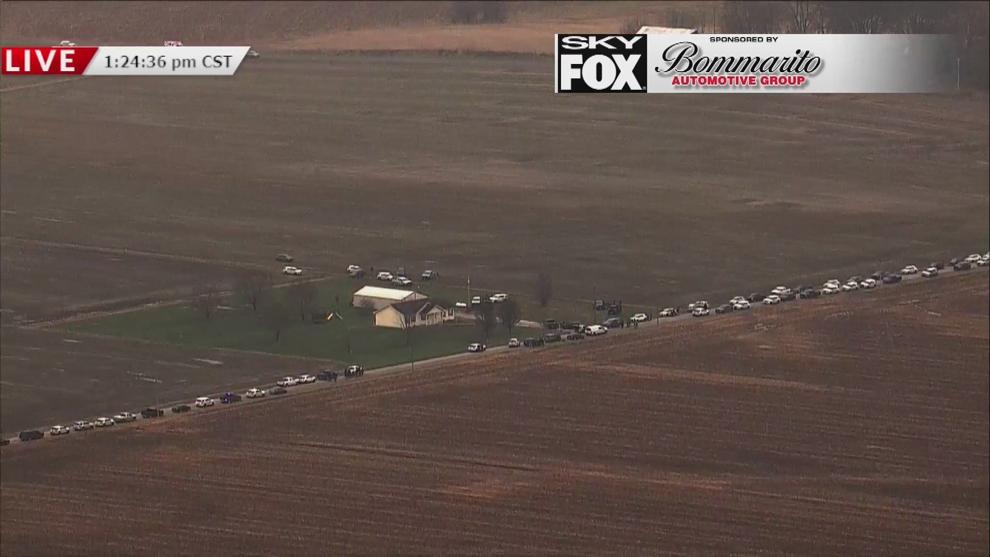 Just before 1:45 p.m., the Illinois State Police SWAT team entered the home and arrested Tate. Nobody was injured.
Tate was being held in the Clinton County jail, state police said.
The man who was shot and carjacked in St. Peters was taken to a local hospital with injuries that were not considered life-threatening, police said. It is unclear who else may have been shot during the course of the day.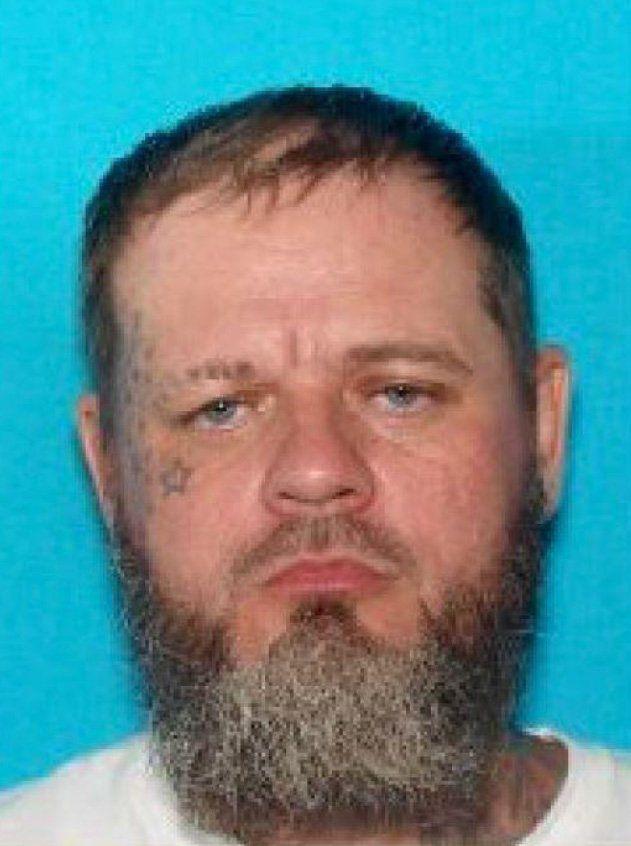 Area agencies, including Indiana troopers, escorted the Illinois deputy's body to the morgue in Evansville, Indiana, around 9:30 a.m.
Illinois State Police Director Brendan F. Kelly said in a written statement he was proud of the troopers for arresting the "alleged cop killer with exceptional professionalism, patience and persistence."
"I extend my heartfelt condolences to Wayne County Deputy Sean Riley's family, friends and brothers and sisters at the Wayne County Sheriff's Office," he said.
Tate, for his part, could be facing charges in multiple states.
The Knox County, Indiana, sheriff's office, which borders Illinois, said in a Facebook post Dec. 16 that Tate had shot a bullet into a man's car at a Red Roof Inn during an attempted carjacking.
The bullet missed the man, and Tate fled in a red Chevrolet Equinox, the post said.
"Tate is considered armed and dangerous," the sheriff's statement said.