ST. LOUIS COUNTY • An Uplands Park man has been charged with attacking a woman at a MetroLink station by punching her and trapping her inside a portable toilet that he then pushed over, authorities say.
Christopher Ewing, 40, was charged Friday with felony counts of kidnapping, attempted kidnapping and assault.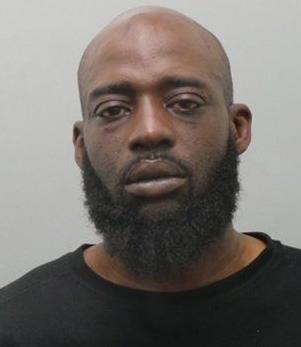 Charging documents say that on Friday, he punched a woman exiting a portable restroom in the parking lot of the North Hanley MetroLink station, closed her inside and pushed it over as she was calling 911 for help.
"Witnesses were able to turn over the unit and free victim from inside," St. Louis County Officer Mark Ebel wrote in court documents.
Ewing ran and tried to force a woman at the nearby Thies Farm and Greenhouses to give him a ride in her pickup truck, charges say. Ewing dragged the woman by her hair and neck as she was getting out of her truck and tried to force her back inside. The woman screamed, alerting a witness who yelled at Ewing and prompted him to let her go.
St. Louis County police arrived and arrested Ewing, charges say. He told officers the woman exiting the portable toilet had assaulted him, which caused him to punch her in the face. He admitted topping over the portable toilet with her inside.
Bail for Ewing was set at $75,000 cash.
Ewing's criminal history includes a 2018 conviction of domestic assault for which he received probation, court records say. He was found in violation of probation in February after failing to show up for court and was arrested last month, then was released on his own recognizance.