EDWARDSVILLE — The 28-year-old man charged in the stabbing death of prominent Edwardsville attorney Randy Gori was a student at the St. Louis College of Pharmacy who often worried about paying his bills, his friends said Tuesday.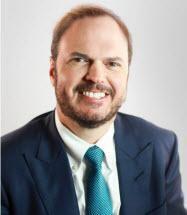 Timothy M. Banowetz, of Wentzville, was charged Monday with 10 charges including first-degree murder, armed robbery, vehicle theft and unlawful restraint.
He is accused of fatally stabbing Gori, 47, and holding two minors captive Saturday night at Gori's sprawling Edwardsville home in the 4500 block of Mooney Creek Lane. Gori had two children but authorities have not said if they were the minors who were held captive.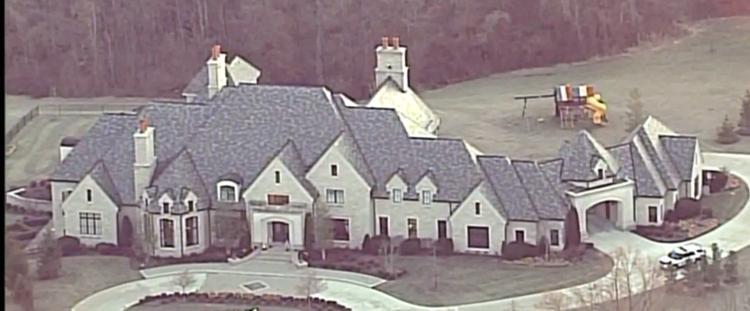 The St. Louis College of Pharmacy confirmed Tuesday that Banowetz was enrolled as a student in the fall, but declined to give more information on his dates of enrollment or time at the school. 
"This heartbreaking loss is deeply felt on our campus," the school said in a statement. 
A woman who took classes with Banowetz said they started at the school at the same time, in fall 2018, and soon became friends. 
"He was always smiling and joking around when he was with me," said the woman, who asked that her name not be used. "He was an overall very good person to be around."
Banowetz worked long hours so he could afford to pay for school and cover his rent, and often talked about how much money he would make when he became a pharmacist, the woman said. 
"He really liked the idea of not being strapped for money and finally being able to afford nice things," she said. 
She last heard from Banowetz around Christmas, when he had worked two 14-hour shifts in a row at his blue-collar job to pay his expenses.
"When I talked with him he seemed normal," she said.
The woman said Banowetz told her he was 23, though police on Monday identified him as 28. He also told her he grew up in foster care.
"Everything now is just making me wonder how well I actually know him," she said.
Another former classmate said Banowetz seemed like a normal undergraduate student hoping to become a pharmacist.
"I didn't get any weird vibes from him," said the student, who had several classes with Banowetz this past fall and also asked not to be named. "I guess you just never really know what people are capable of."
Banowetz also attended the College of the Ozarks near Branson from 2010 through 2014, a college spokesman said Tuesday.
Police said Banowetz often moved around but stayed in the St. Louis metro area. Court records show he was evicted in December from his Downtown West apartment at 2017 Washington Avenue in St. Louis.
Investigators would not comment on any motive in Gori's killing, but said they believe Banowetz acted alone.
Police responded to a 911 call at Gori's home about 9 p.m. Saturday. His black 2020 Rolls-Royce Cullinan SUV, one of many cars in his collection, had been stolen along with cash and the minors' cellphones. 
"In my 22-year career as a law enforcement official, I've seen a lot of gruesome cases," Madison County Sheriff's Office Capt. Dave Vucich said Monday. "But this one elevates to the top of heinous and senseless crimes."
Gori's actions during the attack, and an interruption of the crime by a woman, likely saved the lives of the children, said Vucich, who declined to elaborate.
About 12 hours later on Sunday morning, a search team found Banowetz in a wooded area a little more than a half mile away from Gori's home. They then located the SUV nearby, police said Monday.
Gori was a high-profile lawyer whose firm, the Gori Law Firm, specializes in asbestos litigation nationwide, touting more than $3 billion in compensation for clients. It has offices in Edwardsville, St. Louis, New Orleans, Washington, Los Angeles, New York and Orlando, Florida. Gori was also the founder of Gori, Realtors and Gori Property Management.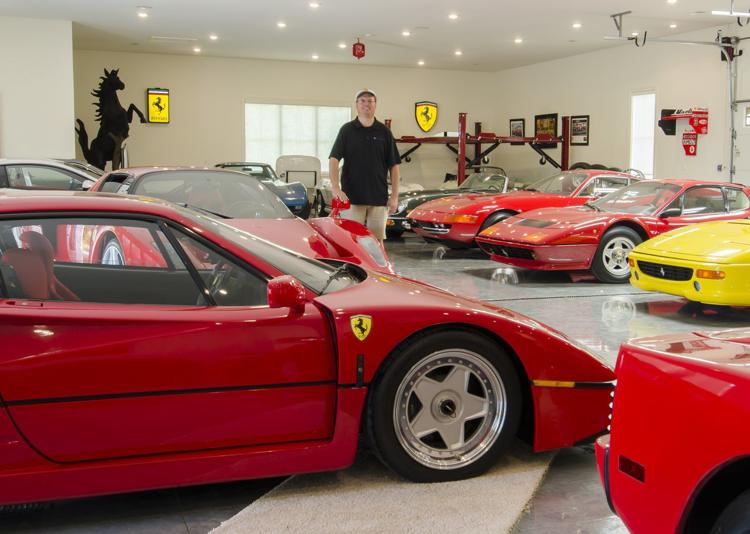 Gori was also known for large charitable donations.
He recently pledged to donate $2.5 million to the city of Edwardsville to help build a 40,000-square-foot ice rink. The city announced last month the new rink will be named the Gori Family Ice Complex.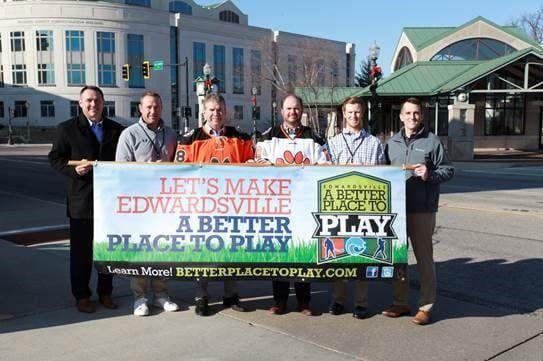 In 2019, Gori's firm, formerly Gori Julian & Associates, donated $1 million to his alma mater, St. Louis University. Gori earned his bachelor's degree from SLU in 1995 and a law degree from SLU Law in 1998. The donation prompted the institution to rename a lobby of its downtown law school the "Gori Julian Grand Lobby."
No bond had been set for Banowetz on Monday. Prosecutors said that if he's convicted on the first-degree murder charge the sentence would be 20 to 60 years in prison, but could be extended to life in prison. Online court records don't indicate whether he has an attorney .
Anyone with information is asked to contact the Major Case Squad of Greater St. Louis at 618-296-5544.