EDWARDSVILLE — A 28-year-old man was charged Monday in the stabbing death of prominent Edwardsville attorney and philanthropist Randy Gori.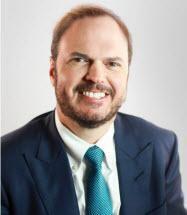 Timothy M. Banowetz, of Wentzville, faces multiple charges including first-degree murder, armed robbery, vehicle theft and unlawful restraint.
He is accused of stabbing Gori, 47, to death and holding two minors — who police are not identifying — captive Saturday night at Gori's sprawling Edwardsville home in the 4500 block of Mooney Creek Road.
"In my 22-year career as a law enforcement official, I've seen a lot of gruesome cases," Madison County Sheriff's Office Capt. Dave Vucich said Monday. "But this one elevates to the top of heinous and senseless crimes."
Gori's actions during the attack and an interruption of the crime from a woman likely saved the lives of the children, Vucich said.
"I think Randy was a hero in this case," said Vucich, who said he knew Gori personally.
Investigators with the Major Case Squad of Greater St. Louis believe the killing was premeditated, but did not know of a direct connection between Banowetz and Gori, Vucich said.
Police responding to a 911 call found Gori's body at the home about 9 p.m. Saturday. His black 2020 Rolls-Royce Cullinan SUV, one of many cars in his collection, had been stolen along with cash and the minors' cell phones. 
About 12 hours later on Sunday morning, a search team found Banowetz in a wooded area near Gori's property and later located the stolen vehicle in the same area, police said Monday.
Investigators would not comment on any potential motive for the attack, but said they believe Banowetz acted alone. Police say he lived a "transient" lifestyle, but stayed around the St. Louis metro area. Court records show he was evicted from an apartment in St. Louis in December.
Gori was a high-profile lawyer whose firm, the Gori Law Firm, specializes in asbestos litigation nationwide, touting more than $3 billion in compensation for clients and offices in Edwardsville, St. Louis, New Orleans, Washington , Los Angeles, Orlando and New York. Gori was also the founder of Gori, Realtors and Gori Property Management.
He was a husband and father of two. He had a passion for collecting vehicles — especially Ferraris. Gori owned 20 Ferraris and served as vice president of a local chapter of the Ferrari Club of America.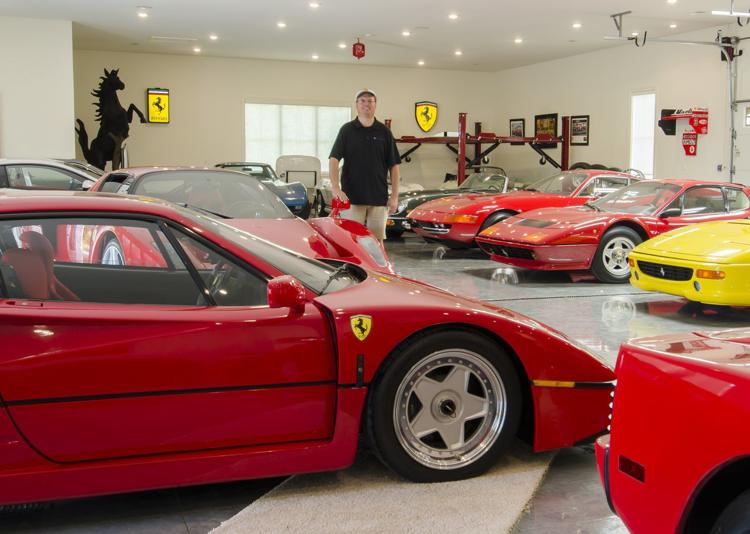 Gori was also known for large charitable donations.
He recently pledged to donate $2.5 million to the city of Edwardsville to help build a 40,000-square-foot ice rink. The city announced last month the new rink would be named the Gori Family Ice Complex.
"I knew Randy as a friend and a tireless businessman," said Edwardsville Mayor Hal Patton. "He was heavily involved in our Downtown Edwardsville revitalization, but more importantly, his investments were secondary to his philanthropy."
"We are struggling to get our heads around this sickening and senseless murder," Patton said.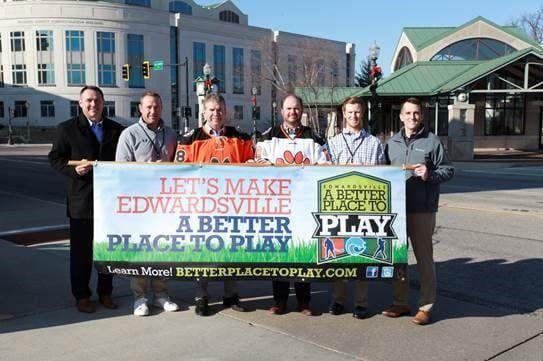 In 2019, Gori's firm, formerly Gori Julian & Associates, donated $1 million to his alma mater, St. Louis University. Gori earned his bachelor's degree from SLU in 1995 and a law degree from SLU Law in 1998. The donation prompted the institution to rename a lobby of its downtown law school the "Gori Julian Grand Lobby."
Friends say Gori loomed large as a figure in the Metro East legal community.
His death was a "total shock," said Troy Walton of Walton Telken Injury Attorneys. Walton knew Gori both professionally and as a friend, and said the impact on both the legal community and the local Madison County community is "devastating."
"He did more for more people than just about anybody I know," Walton said. "Randy was the type of guy who, if you needed something, you could just ask him for it. He was as charitable as anybody. I've known him for many years, and I'm not aware of him saying no to any group or organization that needed anything."
Madison County Chief Judge William A. Mudge also considered Gori a friend.
"He approached everyone with a smile and was dedicated to the pursuit of justice for his clients," Mudge said in a statement.
Gori's firm mourned the loss in a social media post Sunday evening .
"Randy was a true leader, and a wonderful attorney and friend and a champion of our community," the post read. "He gave so much to everyone he knew both personally and professionally."
No bond had been set for Banowetz on Monday. Prosecutors said that if he is convicted on the first-degree murder charge the sentence would be 20 to 60 years in prison, but could be extended to life in prison.
"When (violent criminals) come to Madison County, they get Madison County justice," said Madison County State's Attorney Tom Gibbons. "And true justice will be served in this case. This defendant will see the rest of his life behind bars if we have anything to say about it."
Anyone with information is asked to contact the Major Case Squad of Greater St. Louis at 618-296-5544.