ST. JOHN — A man police say killed one woman and injured two others in a shooting at an Applebee's restaurant in northwest St. Louis County was charged Tuesday with first-degree murder.
Courtney Demond Washington, 28, of St. Ann, also was charged with two counts of assault and three counts of armed criminal action.
Washington was a customer at the restaurant in St. John when he left his table about 9:20 p.m. Monday, went outside to retrieve a gun and came back shooting, St. John police Chief Robert Connell said.
He shot two women at one table, injuring one and killing the other, Kimberly Ratliff-Penton, 46, from North County, according to authorities. Ratliff-Penton helped run a North County day care and is a former online producer at the St. Louis Post-Dispatch.
Washington then stopped at a booth on the other side of the restaurant and shot an off-duty Kinloch firefighter in the head. The firefighter, 20-year-old Arlydia Bufford, was critically injured, Connell said.
Detectives have interviewed Washington but have still not identified a motive, Connell said. Detectives have not found any connection between Washington and any of the victims, Connell said.
Witnesses hadn't noticed him complaining or acting upset about service or customers at the restaurant, he said.
"He was just calm and collected altogether, before and during" the shooting, Connell told the Post-Dispatch. "We're unsure what the trigger was. We hope he'll decide to talk to us and tell us what was going through his mind."
Bystanders at the restaurant were able to identify Washington and he was taken into custody without incident before sunrise Tuesday in St. Ann.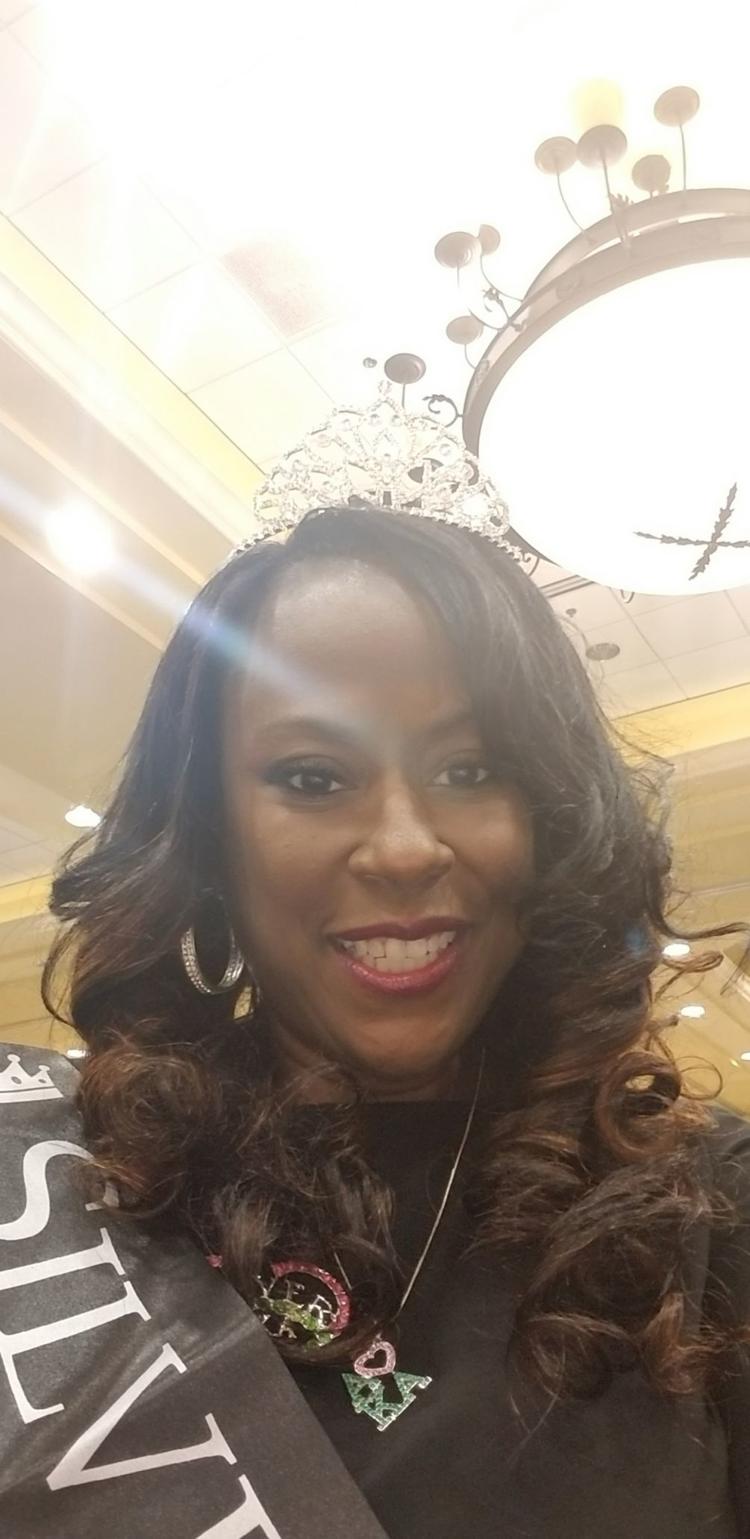 Belue Ratliff, the mother of Ratliff-Penton, was mourning her daughter's death Tuesday and frustrated by the seemingly random violence.
"I just don't understand this at all," she said. "Only that man can say why he did it."
Ratliff said her daughter is survived by her longtime husband, George Penton, and her two sons, an 11-year-old named George, and Aarion, who was a football star at Christian Brothers College High School and earned first-team all-SEC honors playing for the University of Missouri.
"My daughter's life revolved around her sons. She was such an athlete mom and went to all of their games over the years," Ratliff said. "The only time she missed one was when she was giving birth."
Ratliff worked every day with her daughter running a day care together in North County.
Ratliff-Penton was also an active member in her sorority Alpha Kappa Alpha, and had a wide group of friends, her mother said.
"People have been stopping by all day to say how much they thought of her," Ratliff said. "We were very, very close and now I'm going to have to get used to not seeing her every day. I don't know how to do that."
Before taking over duties at the day care, Ratliff-Penton worked in several roles at the St. Louis Post-Dispatch until 2009, including as an online producer.
"Kim was a conscientious colleague and one of the nicest people I ever worked with. She loved to share stories about her family, who must be so devastated right now," said Paul Hampel, a former Post-Dispatch reporter who worked several years in the paper's Edwardsville bureau with Ratliff-Penton.

Bufford, the off-duty firefighter, was stable Tuesday but remained in critical condition, authorities said.
Police rushed her to the hospital in a patrol car after the shooting because her injuries were so severe they couldn't wait for an ambulance. Her co-worker, fire Capt. Darion Meeks, gave her lifesaving medical aid on the way to the hospital, Kinloch fire Chief Kevin Stewart said.
Meeks' aid and the rapid response by police officers are the reasons she survived, Stewart said.

Bufford has been employed by the fire district for eight months. She recently completed her initial training and was studying to become an EMT.
"She's a very bright young lady, and brings a passion to public service and firefighting," Stewart said. "She brings a great deal of joy to the team. This was a shock."
Bufford was eating dinner with co-workers after finishing an EMT class when she was shot, and Stewart said he was relieved she wasn't alone at the time.
"There is no doubt in my mind that without the swift actions of Capt. Meeks we'd have a different outcome," he said. "But I wish we could just lay down these guns so this never happened."
North County dispatchers initially alerted crews about an active shooter at Applebee's, in the 9000 block of St. Charles Rock Road, but as they raced to the scene that warning was canceled because it became clear the gunman had fled.
The rampage was over in a matter of minutes.
It was a chaotic scene and police initially believed all three victims were seated together in a booth.
Connell, the St. John police chief, said the restaurant had surveillance cameras and investigators were looking at the footage.
St. John, a city of about 6,300 people, is near Interstate 170 and Interstate 70.
Connell said his investigators were still hoping to find a motive for the shooting, but added, "This might be one that even when we're retired we'll think about and ask why it had to happen the way it did."
Washington was in custody Tuesday. His bond was set at $1 million.
Shake off your afternoon slump with the oft-shared and offbeat news of the day, hand-brewed by our online news editor, Mandy St. Amand.