ST. LOUIS — St. Louis prosecutors came under fire Tuesday for failing to try to put a man back in jail even though he violated the conditions of his bond more than 50 times.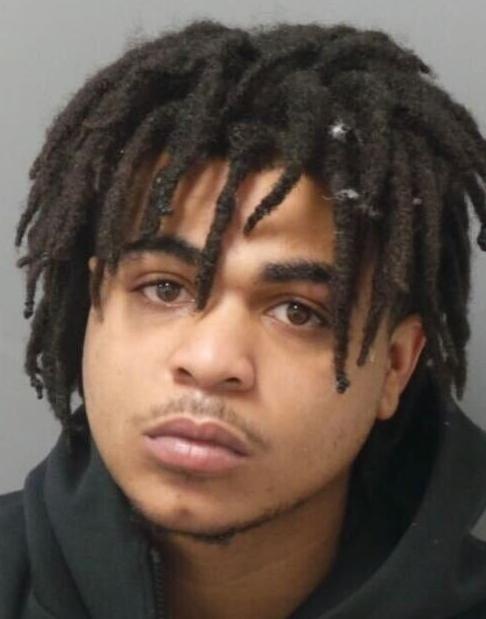 Instead, Daniel Riley was left free, and police say he sped down a downtown street this past weekend, causing a crash that left an out-of-town teenager critically injured.
Donations have poured in from across the country for 17-year-old Janae Edmondson, of Tennessee, who was pinned between two cars and had both of her legs amputated after the crash. The multi-sport athlete was visiting St. Louis for a volleyball tournament at the America's Center.
Riley, 21, was out on bond for a 2020 robbery charge that was dismissed and re-filed last year. A spokesperson for Circuit Attorney Kimberly M. Gardner defended the office on Tuesday, saying the case was dropped and re-filed because the victim died before trial, throwing a wrench into prosecution. The spokesperson also said the final ruling on whether a suspect's bond is revoked is in the hands of a judge.
But a judge's order from the day the case was dropped shows the victim was alive and present for the hearing, and prosecutors weren't ready to proceed. And court officials said they never knew Riley violated his bond, because prosecutors never filed a motion to revoke it.
"Every time a violation was filed, the assigned prosecutor and defense attorney of record received a notification via email according to normal procedure," said courts spokesperson Joel Currier. "However, the prosecutor, to date, has never filed a motion."
In a statement late Tuesday night, the circuit attorney's office said the controversy was an attempt by "those who choose to twist the facts to take advantage of this situation for their own selfish motives."
"This is not the time for finger pointing, it's time to support this family, to ensure that justice is served," the statement said.
The incident marks the latest blow to Gardner's embattled office. Gardner, first elected in 2016 on a platform of reforming the criminal justice system, has been roundly criticized for understaffing and organizational dysfunction that has hampered prosecutions. A bill moving through the Missouri Legislature would allow Gov. Mike Parson to appoint a special prosecutor to handle violent crimes in St. Louis, stripping Gardner's office of some power.
A group of St. Louis religious leaders, including the Rev. Darryl Gray, met with Parson on Tuesday to oppose the bill.
But politicians expressed dismay at the revelations on Tuesday.
"We have to start by mobilizing voters in this city to remove (Gardner) from office in the next election. We have to make sure people pay attention to the ineptitude of that office," said St. Louis Alderman Tom Oldenburg. "You have an innocent 16-year-old lose her legs because that office can't file a motion? Despicable."
"It just breaks my heart to think about that young woman and what she's going to endure because this individual was still running loose," said Rep. Lane Roberts, R-Joplin, the sponsor of the special prosecutor bill.
A judge ordered Riley held without bond in Saturday's crash over the objections of his attorney, who filed a request for a reduction arguing he had no serious criminal history other than the robbery charge. The attorney also argued there was no accident reconstruction report to prove Riley was traveling "at a high rate of speed."
"No bond in this case is a violation of defendant's Constitutional rights," Riley's attorney, Daniel Diemer, wrote.
Earlier in the evening, before 9 PM, this vehicle sped through 11th ST at St. Charles ST, flipping the vehicle and hitting multiple other vehicles. Occupants or pedestrians appeared to lay in the street and at least one appeared pinned under a vehicle. @JasonHallSTL… https://t.co/afabv2gWFs pic.twitter.com/5MJXCEpaXH

— Citizens for a Greater Downtown St. Louis (@Citizens4STL) February 19, 2023
Prosecutors argued Riley should remain in jail. Janae's parents testified at the hearing about the horror of watching their daughter suffer such an injury and how her father used his military training to rush to her aid, stemming the bleeding with tourniquets made of belts until paramedics arrived.
As of 4 p.m. Tuesday, more than $160,000 in donations had poured in to a GoFundMe fundraiser to help with Janae's medical bills. Volleyball teams and fans from St. Louis and around the country pitched in to help, according to the fundraiser link.
Two of the St. Louis region's main business and tourism organizers donated a total $20,000.
The Regional Business Council, a business consortium, and Explore St. Louis, the local tourism agency that books events and operates The Dome at America's Center, each contributed $10,000.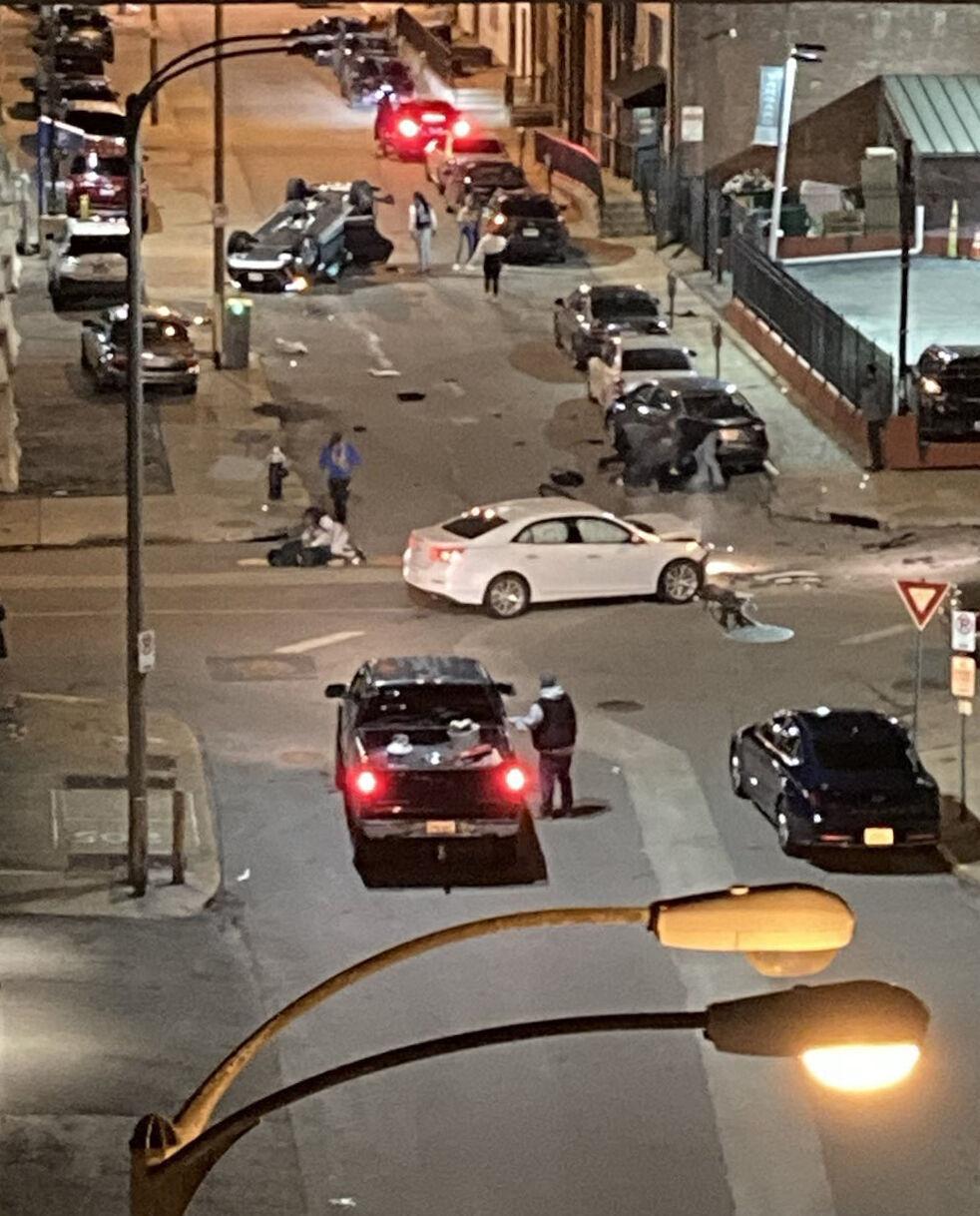 Mayor Tishaura O. Jones pledged in a statement to connect "with the Circuit Attorney's Office and judicial partners to review the processes that led up to this preventable tragedy."
Court documents say Riley initially came on the police radar after a man reported someone held him at gunpoint and stole his weapon in 2020. Riley was charged with first-degree robbery and armed criminal action, but last year, prosecutors appeared in court to announce they weren't ready for trial.
On Saturday night, police say, Riley was speeding down St. Charles Street, one block south of Washington Avenue, when he failed to yield at the intersection with North 11th Street, collided with a Chevrolet Malibu, and hit a parked car. Edmondson was pinned between two cars.
His bond violations included letting his GPS monitor die and leaving the confines of the perimeter of his house arrest, according to court records. Court records show he violated bond at least seven times since Feb. 1.
Allison Hawk, spokesperson for the Circuit Attorney's Office, said they "made the courts aware" Riley had violated his bond. They did not file anything official, according to court documents.
Jeff Wismer, assistant director for the Mid TN Volleyball Club, based in Murfreesboro, Tennessee, said Janae was stable at a St. Louis hospital on Tuesday but faced complications that meant her stay would be extended a few weeks.
He said the club's community was doing all it could to support Janae and her family "minute by minute, hour by hour and day by day," including preparing to help support her, long-term, once she is able to return home.
"Janae has a long journey ahead of her," Wismer said. "We need people to love this family. We need people to support the family."
Janae was a setter for Mid TN, setting the ball for other players to hit, much like a quarterback directs plays for a football team.
Just this weekend, Janae had verbally committed to a college in Tennessee, Wismer said.
He called the weekend's crash an "incomprehensible" situation.
But he said there was also mounting frustration in the volleyball community.
"That person should not have been in that car," he said. "That person should not have been behind the wheel Saturday night."
But Wismer said the community was trying to focus on thankfulness and hope.
"In all of the setbacks, there is something simple in thankfulness that Janae is with us," he said. "There is thankfulness in knowing that the most important people in Janae's life were there for her in her moment of need and are currently there for her now."
The club, Wismer said, was also drawing inspiration from Janae herself.
"We fall back on the hope of who Janae is: her persistence, her determination, a toughness that she has," he said. "That's who she is, not just as a competitor but who she is as a human being, and those character traits will shine through."
Austin Huguelet of the Post-Dispatch contributed.
Editor's Note: This story has been updated to correct the age of Janae Edmondson. 
---