Larry Thomlison, 65, was charged Wednesday with first-degree assault and armed criminal action.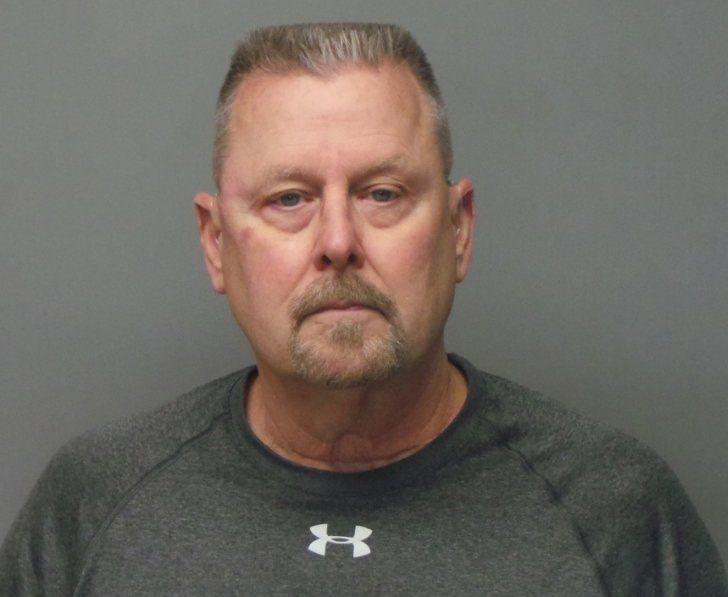 The injured man, 21, was taken to a hospital, where he was in critical but stable condition with a gunshot wound to the back, authorities said. He is at risk of paralysis.
A posting to a GoFundMe page started for the victim identifies him as Jaylen Walker and says he has no feeling in his lower extremities. The page says he has no health insurance and set a $50,000 goal for assisting in his recovery. He works for a third-party provider that delivers for Amazon.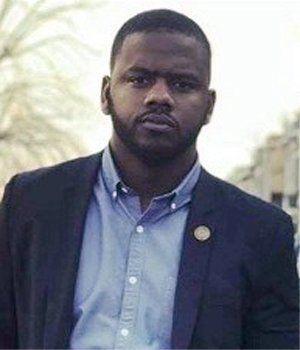 "This young man will be injured permanently," St. Charles Prosecuting Attorney Timothy A. Lohmar said at a news conference, adding that it was over illegally parking in a handicapped-accessible spot.
"Is that a reason to get shot in the back? No," Lohmar said. "You don't point a gun at anyone unless you have intention of destroying them."
Walker's family members declined requests for interviews.
The dispute began just before noon outside the store at 3881 Mexico Road, police said. Walker had illegally parked his delivery van in a handicapped-accessible parking spot and was talking to the driver of a different Amazon van.
Thomlison pulled out a cellphone to photograph the illegally parked delivery van, and posted the image to social media, according to charges.
Then Thomlison, who was driving a car with a handicapped placard, confronted Walker about the parking spot, charges say. He put his phone "in the face of" the Amazon driver in an attempt to photograph him. Walker pushed the phone away and Thomlison punched the driver, charges say.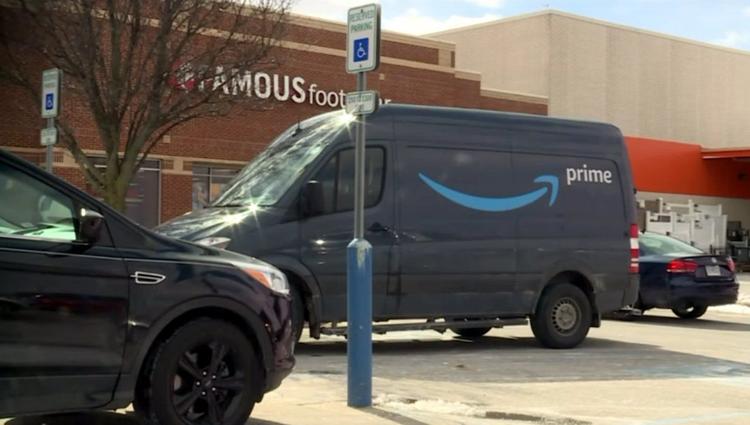 There was a tussle, and authorities said they ended up on the ground. During the struggle, Walker noticed Thomlison had a gun, according to the charges. Walker backed away from Thomlison, then turned and ran, the charges say.
Thomlison then pulled the gun from his waistband and shot Walker in the back, charges say.
The interaction was captured on security cameras, charges say, and witnesses also saw the incident.
Thomlison admitted his role in the confrontation and shooting, charges say. He told police he called 911 and his spouse after the shooting.
Thomlison, who lives on Lost Meadow Court about a mile and a half from the shopping center, was arrested at a nearby Famous Footwear store. He was jailed with bail set at $100,000 cash. Court records did not list an attorney for Thomlison.
At a press conference Wednesday, the prosecutor said that Thomlison should have been more responsible because he had been through the St. Charles Police Citizen Academy. He was also a member of the Community Emergency Response Team, a group of area volunteers who receive training from professionals in basic response skills such as performing CPR or treating various injuries. Authorities said he had a concealed carry permit.
Thomlison's actions eliminated an argument of self-defense, the prosecutor said.
"He showed clear reckless disregard for life," Lohmar said. "Any responsible gun owner will tell you this is not OK."
Nassim Benchaabane of the Post-Dispatch contributed to this report.
Shake off your afternoon slump with the oft-shared and offbeat news of the day, hand-brewed by our online news editor, Mandy St. Amand.