ST. LOUIS — A 24-year-old man has been charged with stealing a go-cart from three children at gunpoint Wednesday, police say. 
No one was hurt in the incident near Riverview Boulevard and McLaran Avenue, police said.
Antonio Woods, of the 5800 block of Theodore Avenue, was charged Friday with one count of first-degree robbery.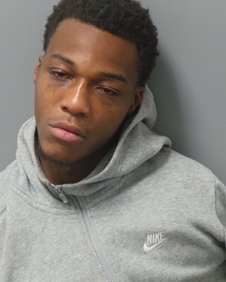 Officers responding a to a report of a holdup about 3:45 p.m. Wednesday found a woman, 68, and her three grandchildren, ages 4 to 9, at the scene, police said. 
The woman told officers that a man walked up, pointed a gun at them and demanded the go-cart from the 9-year-old boy riding it at the time in a vacant lot, police said. 
The man then got onto the cart and left, police said. Police did not release more details Saturday.