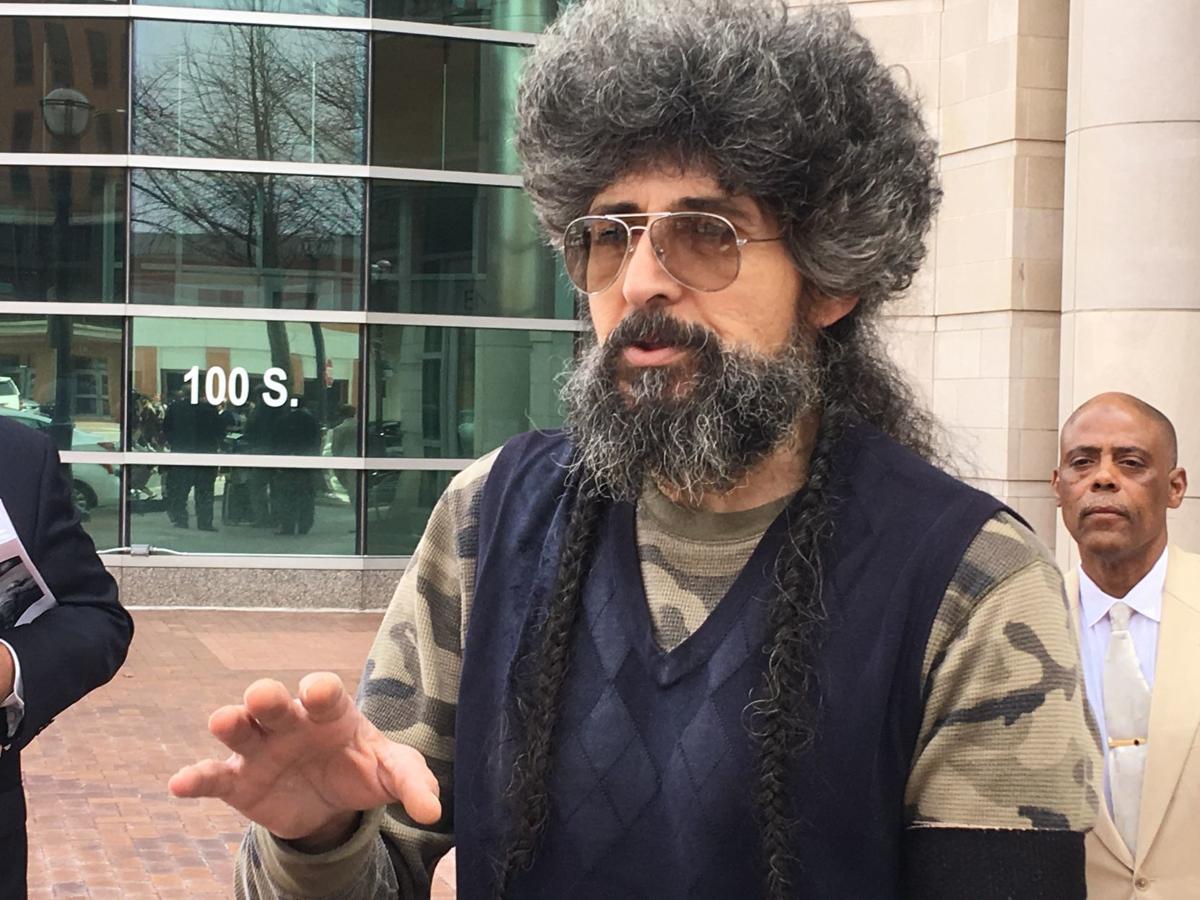 CLAYTON • A man who claims he was the victim of an assault and cover-up by Country Club Hills police is calling on St. Louis County Prosecutor Wesley Bell to present the case to a grand jury.
In a news conference Wednesday outside the Buzz Westfall Justice Center, Mohammad Wishah, 58, of Country Club Hills, said two officers from that city's police force roughed him up July 25 at the Mally Supermarket, 7445 West Florissant Avenue.
Wishah says he was at the store to buy food for his family that evening and had been chatting with the officers in the store when they suddenly ordered him to leave, forced him out the door and pushed him to the ground outside, injuring his back.
Wishah said he was not arrested and did nothing to provoke the officers.
"We're just having a conversation, and all of a sudden they decide just to go off on me," Wishah said Wednesday.
The same two officers returned to the supermarket the next day to seize surveillance video of the incident and persuade the owner to lie by claiming that he wanted Wishah removed from the premises, Wishah says. But the officers didn't realize the store's owner was one of Wishah's relatives. After the owner refused to provide the video, Wishah said, he asked the FBI to collect the surveillance videos.
"It doesn't matter whether you're a police officer or a citizen — the law applies equally," said Wishah's attorney, Jay Kanzler.
Country Club Hills' police chief could not be reached to comment.
Wishah is also asking St. Louis County police to take over the investigation because he claims the two officers who attacked him last year are the same ones assigned to investigate an attack and robbery March 19 at Wishah's family's laundromat, where he works. The laundromat is near the family's grocery.
In last month's incident, two men, one with a handgun, entered the Mally Laundromat, struck Wishah in the head with a pistol and robbed him of cash, court records say. Wishah says that after he was attacked, he retrieved his gun and shot and wounded one of the robbers.
On March 22, prosecutors filed charges of assault, robbery and armed criminal action against Terrill Williams, 30, of Berkeley, but they have yet to charge anyone else.
Wishah says he can identify the second man and has called 911 to report seeing him in his family's grocery store since the March 19 robbery, but has gotten nowhere with police or the prosecutors' office.
Bell, in a statement provided by a spokeswoman, said his office was aware of the incident, was reviewing the case and planned to meet with Wishah on Friday to discuss it.
"There is surveillance video footage of the incident which we anticipate being able to release in its entirety after the meeting," Bell said. "As in all matters before my office, we will always err on the side of transparency when doing so does not compromise the case or the integrity of the investigation."