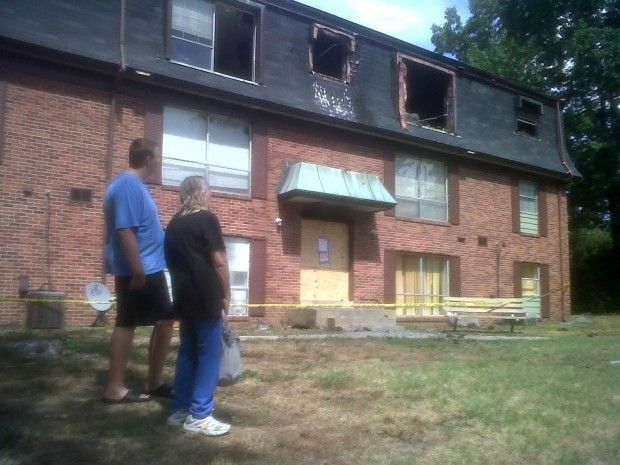 CLAYTON  •  A man was convicted on Monday in connection with an arson fire at a Hazelwood apartment that killed a man who lived there. 
Jeremy Henderson, 23, was found guilty on counts of felony murder and first-degree arson. His trial started last week. A previous trial had ended in a mistrial. 
Henderson was accused in the death of 48-year-old Mike Mansfield, who was found dead in his Hazelwood apartment building that was set on fire on Aug. 4, 2012.
The apartment building is at building at 5230 Villa Rosa Lane. Henderson told police he served as a lookout while others poured gasoline in the apartment building's hallways and near the door of their intended victim. It's not clear who the target was, but it wasn't Mansfield, according to court documents.
Henderson told police he saw one of the other people light a match and set the gasoline-soaked carpet on fire. The court documents didn't offer a motive. Police say they got a tip that Henderson was involved. The others have not been identified.
Mansfield was a gas station attendant for his landlord, family said. He also fixed and cleaned fish tanks for Tanks A Lot Aquarium Service. He had two sons, Andy and Alex.
Sentencing for Henderson is set for Sept. 21. The jury recommended consecutive sentences of 18 years on the arson charge and 21 years on the murder.