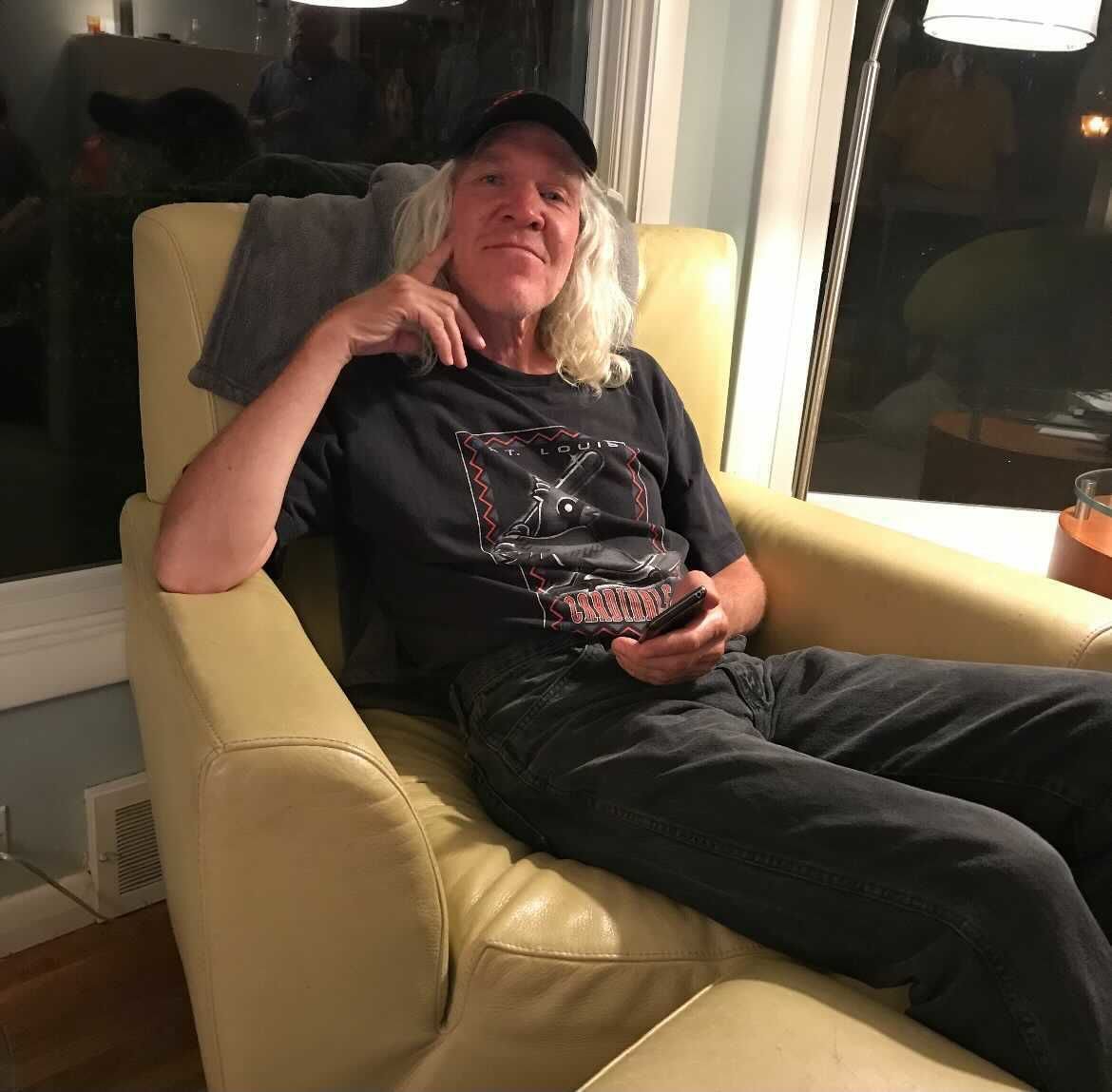 ST. LOUIS — Rodney LaRue waited for an ambulance while in pain on a south St. Louis street for 38 minutes last month. Now, his family wants to know why help took so long to arrive.
LaRue, 60, was riding his motor scooter on the afternoon of Sept. 27 when he collided with a minivan and was flung across the pavement at the intersection of Arsenal Street and Ivanhoe Avenue.
A nearby St. Louis traffic patrol officer who saw the crash about 3:40 p.m. arrived almost immediately, and a firetruck was on scene within a few minutes, according to a video of the crash and police records provided through a public records request to the Post-Dispatch.
But it would be 38 minutes before an EMS ambulance arrived to get LaRue off the street and nearly an hour before LaRue arrived at Barnes-Jewish Hospital.
He eventually died from his injuries, which included severe internal bleeding.
"It's the 'what ifs?' that are killing us," Rodney's sister Sharon LaRue told the Post-Dispatch this month. "What if the ambulance had gotten there sooner? Would my brother be alive?"
Police said it wasn't immediately clear after the crash just how serious LaRue's injuries were.
"At the scene the victim was speaking with officers and, though injured, appeared to be suffering from noncritical, moderate accident injuries," a police summary of the incident states.
But the police account continued that once an ambulance arrived, his "condition worsened, and he became unresponsive."
Police said the ambulance was delayed on the way to the call after a shirtless man in blue jeans threw a rock at the emergency vehicle about 4:10 p.m. at Kingshighway Boulevard and Magnolia Avenue, when it was about 3 miles from the crash. The rock caused a large dent in the ambulance, according to police records.
Police have not arrested anyone for throwing the rock.
By the time LaRue arrived at Barnes-Jewish Hospital — less than a 10-minute drive from the crash site — LaRue was in critical condition with a weak pulse, according to his relatives.
Emergency room doctors told Sharon LaRue that her brother was bleeding from his ears when he arrived and had severe internal bleeding and head trauma, she recalled in an interview this month.
LaRue died of his injuries about 6:20 p.m.
In the days since, his family has sought answers about why it took so long to get him care.
Sharon LaRue said her family hopes to find and speak with witnesses to get a clearer picture of what happened during and after the crash. They include a refuse worker and a man on a bike who were captured on video.
A spokesman for the St. Louis Fire Department, which oversees city emergency medical services, did not return a call for comment Friday.
Rodney LaRue was the youngest of six siblings born and reared in St. Louis. He was a handyman with a wide network of friends and clients, his sister said. He loved guitars, blues music, his family and his cat, Misty.
He would travel to work most days on his scooter, strapped with saddle bags full of tools. Many of his customers were among the 150 people who attended the visitation after his death.
"Rodney never met a stranger, and a lot of people loved him," Sharon LaRue said. "And now a lot of people are angry about how he died."
An earlier version of this story included incorrect information on the type of scooter LaRue drove. This version has been updated.