ST. PETERS — Police used a series of emergency cellphone pings this week to pursue a man who prosecutors say held his pregnant girlfriend captive, beat her and forced her to drink toilet water and bleach.
Ronnie William Howard, 40, was held Friday in lieu of $300,000 cash bail. St. Charles County prosecutors charged him Thursday with second-degree kidnapping, second-degree domestic assault and unlawful use of a weapon.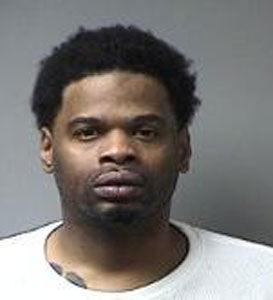 Court records list his home address in the 2500 block of Sequoia Drive in St. Peters. Police said the attack happened in the victim's Sun River Village apartment on Sequoia.
The 20-year-old woman was able to make a video call to a relative about 4 p.m. Wednesday, saying Howard wouldn't leave her apartment and was assaulting her and forcing her to drink toilet water and chemicals.
The relative saw that the woman had a chipped front tooth and scratches on her face, according to a probable cause statement by St. Peters police Detective David Beckman. The relative called her mother in St. Louis, who called police. Family members weren't sure of the victim's address because she only recently moved to St. Peters.
Police used emergency cellphone pings to the suspect's phone to find Howard and the woman near a Walmart on Jungermann Road. Howard told officers the woman was lying about the abuse. The woman told police Howard had punched her, put a gun to her head and cocked it. She told officers that Howard had abused her for months. Officers found a gun in the apartment.
St. Peters police Officer Melissa Doss said the woman was treated at a hospital for her injuries and released. The fetus appears to be fine, Doss said.
Howard has convictions in another state for kidnapping, assault by strangulation, assault with a firearm and stealing a motor vehicle, Beckman said in court papers.