ST. LOUIS • Missouri Department of Corrections employees streamed Netflix movies on state computers, used personal cellphones on duty and skipped security checks at a facility while an offender there hanged himself and lay dead in a cell for 10 hours.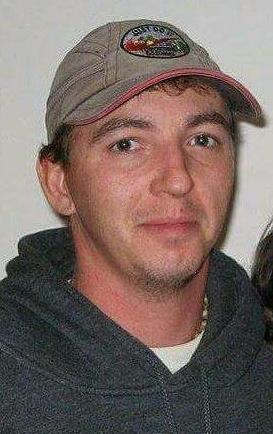 Surveillance footage captured it all, offering evidence that workers weren't checking on the man even while filling out a log claiming they had.
The findings are revealed in a department investigation into the Oct. 24 discovery of David Garceau at the St. Louis Community Release Center, 1621 North First Street. Paramedics pronounced him dead at 5:27 a.m. that day, but he died several hours before.
The 550-bed facility is run by the Division of Probation and Parole. It serves as a halfway house for offenders who don't have a home plan after prison. Some residents are granted day passes to pursue job leads around town.
Garceau, 41, who struggled with mental illness and drug addiction, was being held in the Administrative Segregation Unit, which is like timeout for adults.
The department investigation found inconsistencies in staff assignments and other mishaps in the unit leading up to Garceau's death and the time before his body was found, according to an abridged portion of an inspector general's report.
That report was completed Jan. 31 and obtained last week by the Post-Dispatch through an open records request.
The department's director, Anne Precythe, declined through a spokesman to comment Tuesday about the case. The Post-Dispatch was asked to submit questions in writing, which were not answered.
Earlier this year, Precythe said in a news release that she was "particularly concerned about the circumstances" of the incident and vowed to take action "swiftly against responsible staff."
St. Louis police also investigated the case. No criminal charges were filed, and the case is inactive.
The Department of Corrections investigation included a review of 54 hours of internal surveillance video and the performance of at least 31 employees, spanning all three shifts. In essence, the report found the facility was asleep at the wheel.
Video recorded between 2 p.m. and 4 p.m. on Oct. 23 shows Garceau testing different ways to tie and secure a brown bed sheet to a bed frame. A guard in the area during that time later told an investigator that he did his job "admirably" as an employee that afternoon.
But surveillance video indicated that he lied about doing three security checks between 2 p.m. and 4 p.m. The video also indicated the guard had been watching something on a computer screen that wasn't live video footage of Garceau's cell.
A review of internet usage of the computer during the guard's nine-hour shift found 254 pages of detailed internet access and 2 hours and 22 minutes of media streaming and access to electronic social networks.
The guard couldn't be reached for comment.
Another guard in the area working from 4 p.m. to midnight performed in a similar fashion.
By then, Garceau, who was in a camera cell, was trying to harm himself.
"At 7:12 p.m., Garceau can be seen as he sat backwards on the lower bunk bed and then laid down on the bunk," the report states. "In the dark cell movement can be seen on the bottom bunk until approximately 7:29 p.m. when all movement appears to have ceased inside the cell. From the video recordings 7:29 p.m. appears to be the time of death for Offender Garceau."
Skipping security checks
The 24-year-old guard on duty nearby at that time later told an investigator that she made security checks at 7 p.m. and 7:30 p.m. Video does not support that claim.
Officials showed her a photograph of her on a cellphone that night. A review of computer usage during her eight-hour shift found 418 pages of detailed internet access, including Twitter, Amazon, Facebook, LinkedIn and streaming media for 4 hours, 54 minutes.
The guard had previously been reprimanded for reporting to work with facial piercings and driving a state vehicle erratically and too quickly. She resigned in December, according the report.
The former guard declined to comment to the Post-Dispatch through an email exchange from out of the country. 
LaTasha Poole, 33, was part of the overnight shift in Administrative Segregation. She said in an interview with the Post-Dispatch that it was her first night working in the area, and she lacked proper training.
According to surveillance video, she didn't do security checks. She was accused of surfing the internet and watching the movie "Blue Streak" on Netflix. She told an investigator that it seemed to be OK to use the computer in this manner because she watched the movie with her immediate supervisor.
The supervisor initially told an investigator that he hadn't been in Administrative Segregation at that time and didn't know about the movie. Surveillance video showed otherwise. He was fired in January for discipline issues.
Making breakfast rounds, Poole was the one who finally found Garceau in his cell. She told investigators that she called out for him and banged on his cell door, without response.
Poole said she had worked at the facility for a little over a month. She said she was paid $28,000 a year. During her brief tenure, she said she'd done CPR on an offender and found needles and synthetic marijuana, or K-2.
"It smelled sweet, but you can never catch them because they have lookouts at the door," she said.
Garceau had been caught with suspected K-2, though it's unclear if that's why he was in Administrative Segregation.
Widespread problems
Family members said Garceau used to be married and had his own siding business. But he struggled with addiction and mental illness. While he was homeless, he racked up an arson and burglary conviction.
He was released from prison in September and stayed with his father near Lake of the Ozarks until he intentionally cut himself. He was treated for the wound, then sent to a hospital in West Plains, Mo., to be treated for mental illness.
From there, he went to the Release Center on Oct. 18. According to the investigative report, Garceau was prescribed eight medications. There was no record that he received his medications Oct. 20, 21 or 22.
The report — which cited broader problems with protocols related to medicine — said Garceau was given medication Oct. 23 at 8:15 a.m., 2 p.m. and 7 p.m., right before he hanged himself.
Poole said she had no idea that Garceau was supposed to take medications.
"Maybe nobody would have been watching TV that night if we knew that there was somebody who was suicidal," she said. "Let's check this guy every 30 minutes. We would have found this guy's body sooner and maybe could have revived him.
"When you are dealing with people on medication, that's something you don't want to mess with," she added.
Poole was one of 10 people who were fired from the facility between January and March.
John Young, the recent superintendent of the Release Center, had just come back to work Oct. 24, after seven weeks away from the job.
He told investigators that he wasn't aware there were widespread issues with staff not doing security checks or falsifying checks, nor complaints about training.
But he was aware of a parole officer from the facility being disciplined for completing a false report and lying during the investigation of the death of a different offender. Von Eugene Nebbitt, 32, was found unresponsive in his bunk Aug. 20 and died two days later in a hospital of apparent opiate and ethanol intoxication. He also had mental health issues and no home plan, according to state records. 
On Jan. 5, Demarko Flowers, 22, another Release Center resident, was found unresponsive. He was taken to a hospital, where he died from a probable overdose from fentanyl, hydrocodone and heroin.
Young, the superintendent, declined to comment, other than to say he is retiring soon after more than 28 years with the Department of Corrections.