ST. LOUIS • The former FBI agent investigating whether Missouri Gov. Eric Greitens committed a felony invasion of privacy with his mistress also was once accused of a crime — bigamy — and lying to FBI investigators about it.
William Don Tisaby, now 65 and head of Enterra LLC, was demoted and suspended after his 1998 marriage, court documents obtained by the Post-Dispatch show.
The nearly 20-year-old case could spark attempts by defense attorneys to attack Tisaby's credibility when he's under oath again, either in a deposition or during the trial.
Cristian Stevens, a former federal prosecutor now with Armstrong Teasdale, said the information about Tisaby would not be a fatal blow to the prosecution of Greitens, but "it's certainly not helpful."
"In any case, you're looking for material for cross examination on any witness," he said. But a judge would have to rule that the information was "relative and probative enough" before it was used in court.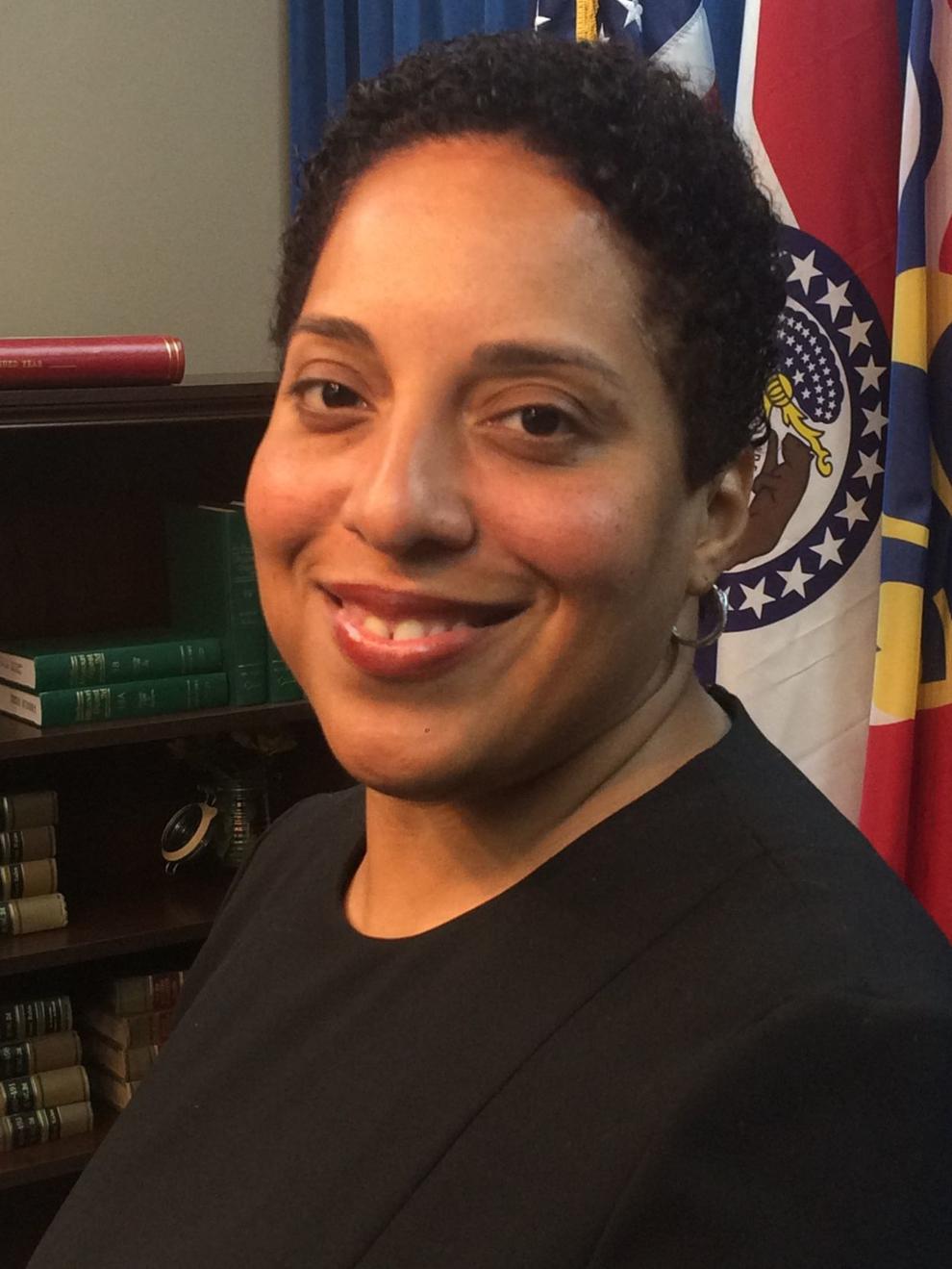 A longtime former St. Louis prosecutor also criticized Gardner's use of Enterra in an online post Wednesday, both for passing over the experienced investigators in her office and for the costs of outside personnel.
A Harvard law professor is one of the outside personnel assisting. The Post-Dispatch obtained on Wednesday Gardner's contract with him, which showed he will be paid $12,000 a month, up to a maximum of $120,000. Gardner's spokeswoman said that because the trial is set for May, the total should be $30,000 to $40,000.
From Greitens' initial statement to the legal battle, read the Post-Dispatch coverage of the governor's scandal.
Gardner's office said it sought an out-of-state firm after St. Louis police and federal investigators rebuffed a request to investigate Greitens, who has been accused of taking a photograph of his then-lover and threatening to release it if she spoke about their affair. Greitens has admitted the affair but denied blackmailing the woman. His attorneys have said the law being used to prosecute him doesn't apply.
The St. Louis police chief says that his department was not asked to investigate. Federal officials declined to comment.
Tisaby could not be reached by email or phone for comment Wednesday.
In an email, Gardner spokeswoman Susan Ryan wrote, "Enterra came highly recommended by a number of current and retired FBI agents around the country. We have been satisfied with the work they have performed to date."
Bigamy in the FBI
Tisaby worked for the FBI in 1979-90 and 1993-2002, his LinkedIn page says.
He was an inspector in the senior executive service at the FBI when investigators learned that he had remarried in 1998 before his divorce was final, according to a letter from the agency's deputy director to Tisaby.
The letter says Tisaby claimed he believed that his divorce was final. But the director concluded that Tisaby had lied under oath to internal investigators, in part because of "considerable evidence in the divorce documents that contradicted your claims."
The letter also says that Tisaby's acceptance of a loan from a former subordinate at the FBI reflected "poor judgement" (sic) and a brief absence without leave after learning of the internal bigamy investigation displayed "a remarkable lack of judgement (sic)."
Tisaby violated the FBI's "'Bright Line' policy" that prohibited lying under oath, a potential firing offense, but the letter says Tisaby's actions were mitigated by the fact that it "did not directly involve the performance of your official duties."
It says Tisaby was never criminally charged with bigamy, he had no prior disciplinary record and had "a positive record of years of service and job performance."
His actions also were not widely known, he had suffered a tragic situation within his family and was considered to have good potential for "rehabilitation."
Tisaby was demoted and suspended without pay for 60 days. His pay dropped to $78,000 from $125,000.
The disciplinary matter became public in court documents in Virginia after Tisaby sought to reduce his child and spousal support payments commensurate with the drop in pay. But a judge in 2000 refused, saying the pay cut was due to Tisaby's misconduct.
Tisaby filed for bankruptcy in 2002, but those records are too old to be available online.
In 2007, while working for Laclede Gas in St. Louis, he owed nearly $107,000 in spousal support, court records show.
Police dispute refusal to Help
Gardner's office said last month that it unsuccessfully sought help on the Greitens investigation from police, the FBI and the U.S. Attorney's office.
Both federal agencies declined to comment.
Stevens, the former federal prosecutor, said that based on media reports, he did not think the allegations appeared to rise to a federal case.
St. Louis police Chief John Hayden disputed claims by Ryan that he declined to investigate. Hayden told the Post-Dispatch that he had one hypothetical conversation with Gardner on the day after news broke about Greitens. There was no complaint to police from the victim, who had not been named.
"I told her the feds would probably be interested because it involves a sitting governor," he said.
And that was the last time Hayden heard from Gardner.
"It makes me frustrated because it's as if she's saying I failed to do something I'm supposed to do here, and that's not the case at all," Hayden said. "To date, nobody has tried to report this to the police department."
"I didn't know Kim Gardner had identified this person until she said (in media reports) she's conducting her own investigation," Hayden said.
In his more than 30 years with the department, Hayden said he was unaware of a prosecutor using a private firm to investigate a local crime.
"This has all been oddly done to me as far as I'm concerned," Hayden said. "She has to explain why she did what she did."
An outside investigation
Ryan said that after being rebuffed by local and federal investigators, Gardner's office went with an out-of-state firm to avoid any possible outside influence.
Enterra is based in Rochester, Mich. But Tisaby worked for Laclede Gas, now known as Spire, and lived in St. Louis for years.
The Laclede entry on Enterra's website under "case studies" says, "Operating in the role of the company's Director of Corporate Security, Enterra CEO William Tisaby moved swiftly to identify and address multiple points of vulnerability, developing and implementing a comprehensive security enhancement plan."
Spire spokeswoman Jenny Gobble said the company had never hired Enterra, but confirmed that Tisaby worked for Laclede in the security department in 2005-07. Gobble said in an email two weeks ago that the company had contacted Enterra to "let them know this is not accurate and needs to be updated on their website." On Wednesday, she wrote that the continued listing of Laclede on the Enterra website as one of "the companies we help" wrongly implied a business relationship with Enterra and implied that relationship was ongoing.
After leaving St. Louis, public records show Tisaby in Alabama and Michigan. He founded Tisaby and Associates in 2010, his LinkedIn page says.
The Global Alliance of Security Professionals LLC was incorporated in Delaware and Michigan in August, 2016, and the name changed to Enterra LLC a month later.
Enterra owes $575 in LLC taxes to Delaware. A Delaware Department of State spokesman said in an email Wednesday that Enterra "is scheduled to be voided" June 1 unless taxes and penalties are paid.
Chuck Raasch of the Post-Dispatch contributed to this report.