FLORISSANT • A father was shot and killed at the Show-Me's Sports Bar & Grill Wednesday afternoon — reportedly after an argument about a dog boiled over and another man pulled a gun.
Scott Beary, 43, of Winchester, was killed in the shooting. Beary was a husband, father and volunteer baseball coach and had recently spent months in Texas and Florida to help with hurricane reconstruction, according to family members.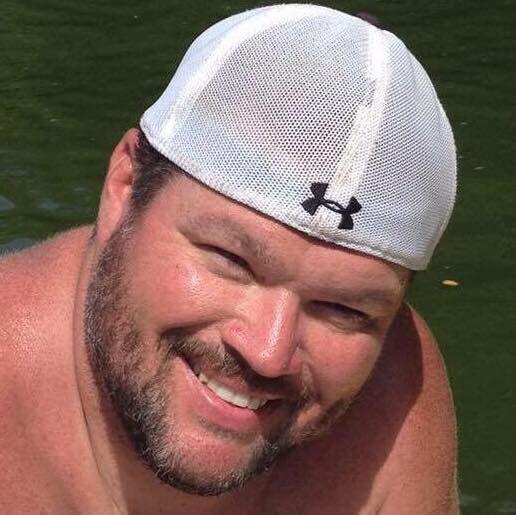 "When in this country are we going to stop with the violence?" asked Beary's brother Don Beary. "You get in an argument in a bar and somebody has to pull out a gun and turn it into the Wild West? Now my brother, my best friend, is dead."
Scott Beary has three children ages 16, 15 and 13. Shortly before his death, his wife gave birth to a premature daughter, Jocelyn. The funeral for the 11-day-old infant was Feb. 2, just five days before her father was killed.
The shooting occurred about 4 p.m. inside the bar at North New Florissant Road near U.S. Highway 67. Don Beary said his brother stopped by the bar with a friend after he got off work at CSM Construction, an emergency restoration company.
The argument that eventually led to his death started over the weight of a German shepherd, one witness told the Post-Dispatch.
The gunman's friend told bar patrons that his dog was 290 pounds. Beary told the man he didn't believe it, said Carl Leavy, who saw the shooting.
"I know, it sounds ridiculous," Leavy, 46, said.
While at first the disagreement didn't seem heated, one of the men later disparagingly commented on Beary's weight, prompting the deadly encounter, Leavy said.
A bar argument
Leavy gave a full statement to police about what he heard and saw. He even drew a seating chart of the bar to explain who was where. He gave this account to the Post-Dispatch:
Leavy arrived after work to the bar about 3 p.m. He is a lifelong resident of Florissant and comes to the bar and restaurant occasionally, but he said he didn't recognize any of the four men at the bar. He said he sat and could overhear some of what they were saying.
Beary was having a casual conversation with the others about construction jobs. He even exchanged numbers with the man who eventually would shoot him, saying he would use his construction services, Leavy said.
The man who was talking about his dog was a friend of the shooter. He told the bar patrons he had a 290-pound German shepherd.
Beary was dubious. "He said, 'I'm 325 pounds, I can't even fathom a dog as big as I am,'" Leavy said.
The dog owner said the dog was in the car and said he could prove it. He invited Beary out to see the dog, but a phone call or other distraction kept Beary from going, Leavy said.
Soon, the dog owner left, along with his friend, who was the gunman. When the gunman returned a few minutes later, he seemed agitated, Leavy said.
"He didn't seem the same," Leavy said.
No one yet knew he had a gun.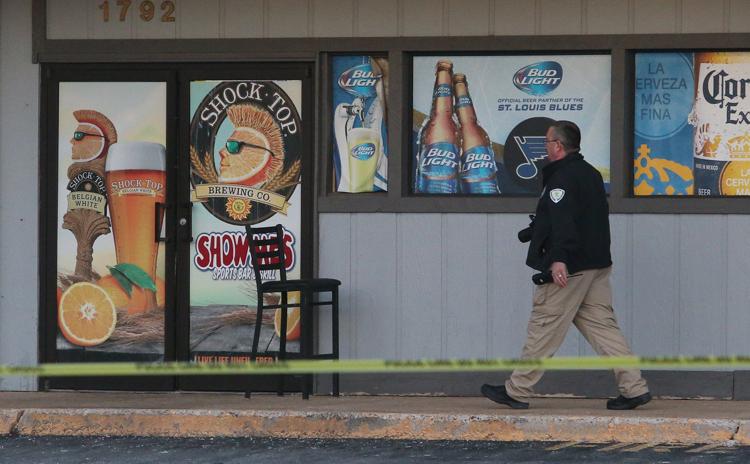 The bartender tried to get the man to leave and gave him his check: $7.45. The gunman paid cash, Leavy said. Beary was leaving too, and as he passed the gunman tapped him on the shoulder and said, "No hard feelings," according to Leavy. Beary was rounding a corner to leave when the gunman called him a "fat (expletive)," according to Leavy.
Beary returned, walked up to the man and said, "Why would you say that?" Seconds later, Leavy heard four or five shots. He said he was about 5 feet away from the gunfire, and the gunman was firing directly into Beary's chest.
Leavy said the bartender rushed over to separate the men, herded the gunman over to a different area of the bar and grabbed the gun. Leavy said he held the dying man's head and searched for a pulse while Beary's friend tried to stop the bleeding.
Florissant Police Chief Timothy Lowery confirmed that the shooter was disarmed and detained by other patrons of the bar until police arrived.
Another man in the bar, Ryan Jacobsmeyer, 37, of Troy, Mo., was shot in an extremity, police said. He was treated at a hospital and released.
Police said the shooting occurred after an argument between the men turned physical, but have not confirmed Leavy's account.
Police said prosecutors are working to file charges against the gunman. Police records show a 54-year-old man was booked on suspicion of second-degree murder at the bar. The Post-Dispatch is not identifying him because charges are not yet filed.
A caring father
Friends and family said Scott Beary will be remembered as a caring husband and father who became a fast friend to almost everyone he met.
"I never knew someone who had as many friends as Beary," said Josh Carroll, a friend who played softball with Beary for 12 years. "He was just one of those big, lovable guys that everybody knew."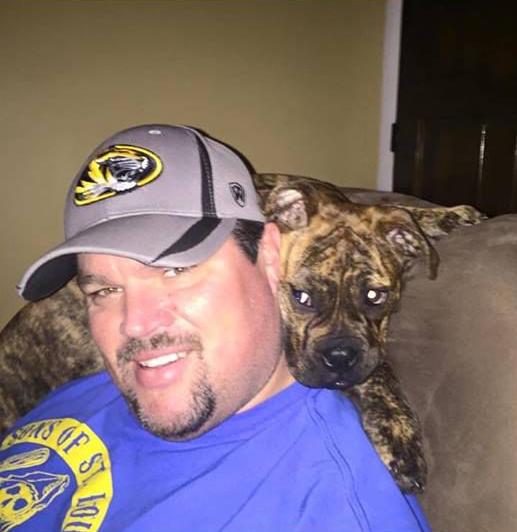 Carroll said the last time he saw his friend was when he visited the hospital as Beary cared for his premature daughter shortly before her death.
"It kills me," Carroll said. "His wife lost a baby and nine days later her husband. It's hard enough dealing with that in a lifetime let alone a little over a week."
Beary was a lifelong resident of the Manchester area, Don Beary said. He lived on St. Lawrence Drive in the small community of Winchester.
Over the least year, Beary spent more than four months in Texas and Florida working with his company to rebuild communities affected by Hurricanes Harvey and Irma, Don Beary said.
The Beary family is taking donations at GoFundMe.com/scottbeary for expenses after losing both a baby and father within two weeks.
"I hope people who hear this story learn that if you get in an altercation, just walk away," Don Beary said. "I know that's what my brother would do if he could do it again. It's not worth it. What a waste — 43 years old leaving three kids behind and now he's gone."