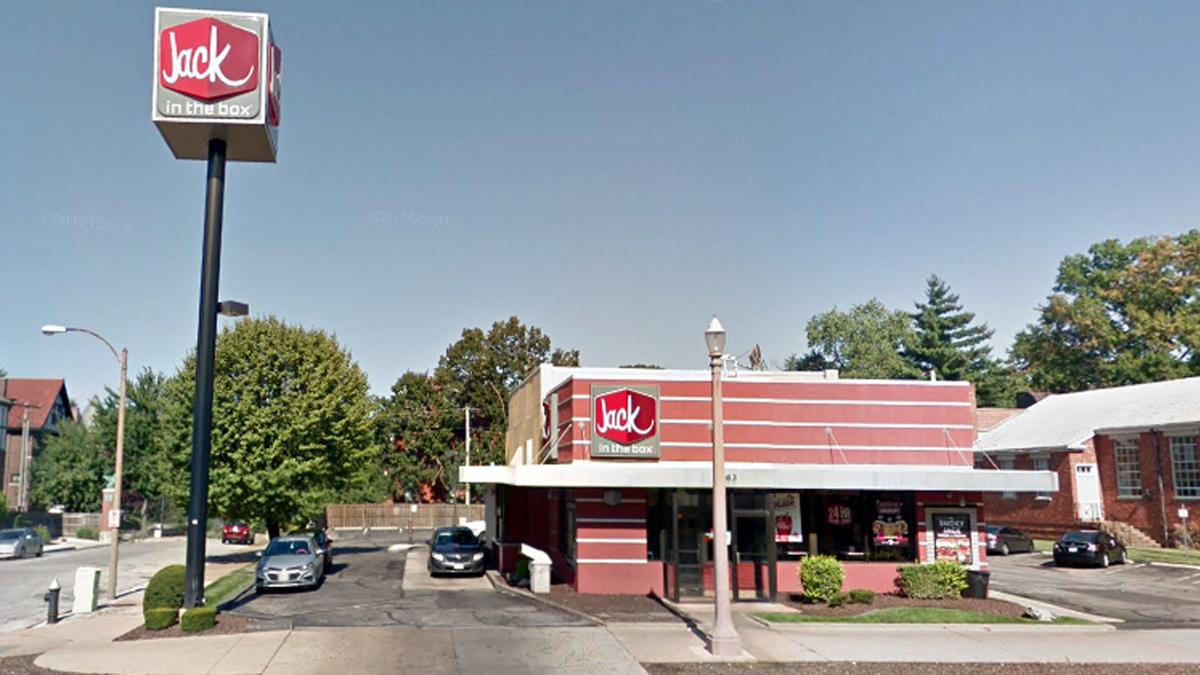 ST. LOUIS • A man who apparently had trouble reaching his food at a drive-thru window at a Jack in the Box restaurant on South Grand Boulevard was killed after he was pinned by his own car.
Charles Wood Jr., 20, was pronounced dead at a hospital after the accident at the restaurant Wednesday night, police said.
Wood pulled up to the drive-thru window at an angle just after 10 p.m., police said. While trying to reach his food from the window, he apparently opened his door and leaned out of his car, police said. The car was in reverse and somehow accelerated backward, pinning Wood against a tree.
Wood suffered serious injuries to his head, neck, torso and legs, police said. He was taken to a hospital and was pronounced dead there.
He lived in the 6900 block of Woodrow Avenue in Velda City, police said.
The Jack in the Box is at 2163 South Grand Boulevard at Flad Avenue, a few blocks south of Compton Hill Reservoir Park. A woman who answered the phone at the restaurant Thursday declined to comment.
Shake off your afternoon slump with the oft-shared and offbeat news of the day, hand-brewed by our online news editor, Mandy St. Amand.