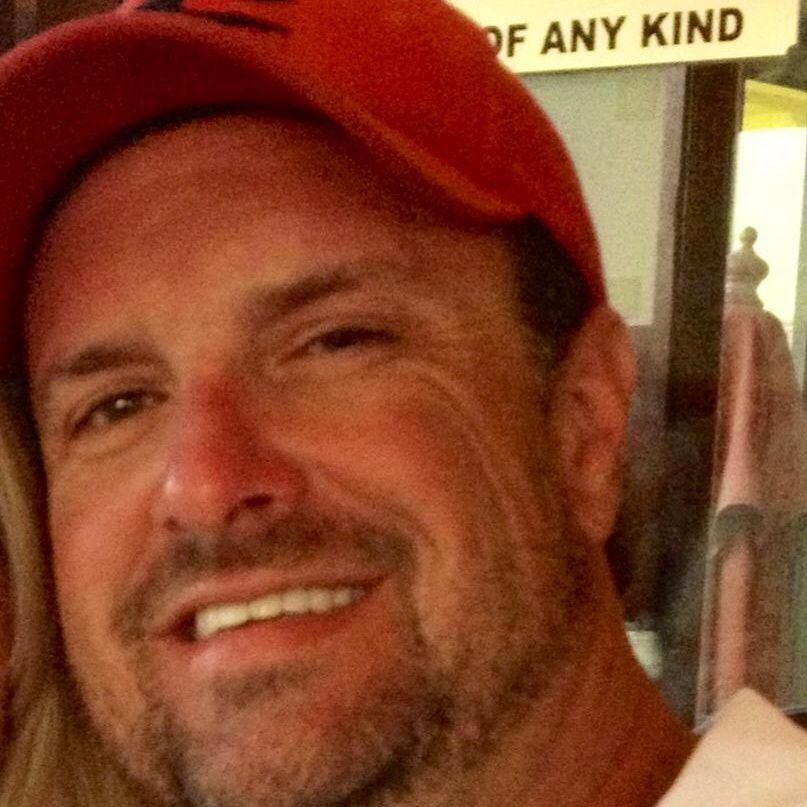 UPDATED at 10 a.m. Thursday with photo of Joel Wright and comments from relatives and castle doctrine expert.
ST. LOUIS COUNTY • A man fatally shot inside a West County home Tuesday night had barged into the home after threatening his ex-girlfriend and another man, police say.
Relatives of the man who was shot, however, are questioning the official account and say they want more investigation into how he ended up dead.
The dead man, identified by police Wednesday as Joel Wright, 41, was shot once in the head about 10 p.m. Tuesday. The shooting was at a home in the 400 block of Chamberlin Drive. The home is in the city of Winchester, southwest of the intersection of Manchester and Sulphur Spring roads.
The 31-year-old man who fired the fatal shot was arrested on suspicion of second-degree murder but released after prosecutors declined to immediately charge him pending further information. His case could fall under Missouri's "castle doctrine" law, which gives residents leeway in using deadly force in their homes.
Edward Magee, a spokesman for Prosecutor Robert McCulloch's office, declined to comment on the case. 
St. Louis County Police Officer Shawn McGuire said Wright, who lived nearby in the 200 block of Lakeside Drive, had made threats earlier in the evening Tuesday against the ex-girlfriend and shooter. Police didn't elaborate on what those threats were. Wright went to the shooter's home on Chamberlin and started banging on the front door, McGuire said.
The man who lived there opened the door carrying a gun. He told Wright to leave, but Wright came into the home and reached toward his back, the shooter told police. He told police he thought Wright was reaching for a gun. He fired one shot, hitting Wright in the head.
The brief police summary of the shooting doesn't say if Wright had a weapon. McGuire declined further comment once the case was presented to the prosecutor's office.
Under Missouri's castle doctrine law, people who encounter an intruder in their homes or vehicles — or on their property, under a more recent expansion of the law — are given more leeway in using deadly force.
The law allows people to use that force without fear of being charged or sued.
People in Missouri can repel intruders on the theory that anyone breaking into an occupied home has evil intentions toward the residents, according to Kevin Jamison, a lawyer from Gladstone, Mo., who lobbied for Missouri's castle doctrine bill as a member of the Western Missouri Shooters Alliance. The law now covers you even if you fend off a carjacker or confront an intruder in your tent in the woods.
The law can be complicated, and interpretations can differ, but the crux is whether the homeowner is put in fear of "unlawful force." If so, he or she can use deadly force.
After hearing the account from police of the Chamberlin homicide, Jamison said it "adds up to self-defense to me."
"If he reaches behind his back, that could be anything. That's not unlawful force," Jamison said. "But you look at the totality of the circumstances, is he reaching for a weapon or a handkerchief? If you don't know, you're not supposed to shoot him."
Jamison said threats made earlier in the day don't justify shooting him later, but his pushing his way into the home is "beginning to sound more like unlawful force."
Bob Wright, the father of Joel Wright, said a detective came to his home at 1 a.m. Wednesday and said his son had been "murdered." Another detective later said that was the wrong choice of words.
Margery Wright, Joel's mother, said the ex-girlfriend had been stalking her son, had crawled through a dog door of his home and stolen his wallet and a cellphone. Joel Wright filed a restraining order against the ex-girlfriend about 10 days ago, Margery Wright said, and Joel Wright's father filed a theft report with police because the cellphone was in his name.
"If police would have recovered the phone in the first place, we'd never have this situation," Bob Wright said. "It's a fiasco."
Bob Wright said he thinks his son was upset and went over to the home to try to retrieve the phone. He admits his son can have a temper, but suggests that the couple on Chamberlin lured him there.
Joel Wright, a salesman at Champion Flooring, needed the phone back because it had his business contacts in it, and he had told his ex-girlfriend his father would drop the charges if she'd give it back, Margery Wright said.
Margery Wright said she wants to know if anyone other than the shooter and the ex-girlfriend saw what happened. "I was not there, but I don't think he deserved to get shot in the head," she said. "The two of them and my son are the only ones who will know what happened, but my son is gone."
Police haven't said how many people witnessed the shooting. Neither the man who shot Wright nor the ex-girlfriend at the home returned messages from the Post-Dispatch seeking comment.
Denise Hollinshed of the Post-Dispatch contributed to this report.